The wapxap.com team have uncovered the placeholder listing for Nokia Maps on Windows Phone devices. The market place listing shows four screenshots for the new mapping solution being developed by Nokia.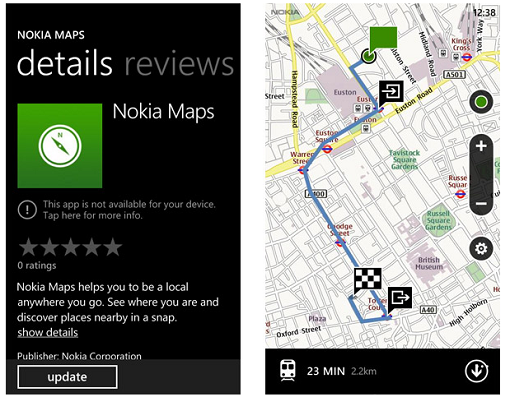 The description reads as :
Nokia Maps helps you to be a local anywhere you go. See where you are and discover places nearby in a snap. Get reviews, uncover new destinations and reach them with smart routing for public transport, walking and driving.
Nokia's mapping service is known to offer best in class offline turn-by-turn navigation for free. This is expected to be one of the key differentiators of Nokia's Windows Phone devices from those made by other OEMs.
[Via – I Started Something]