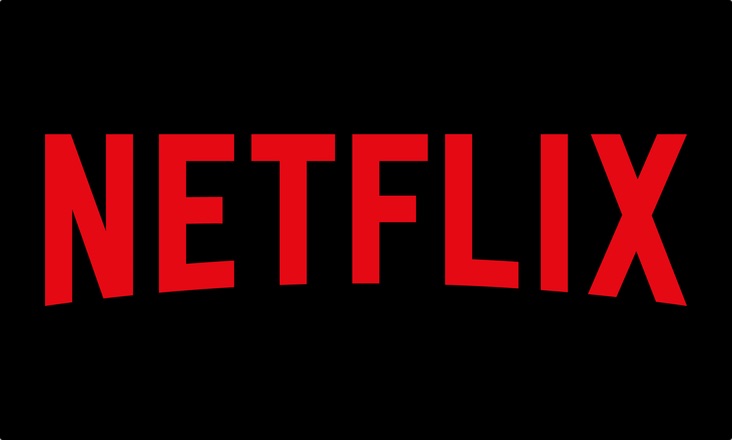 OTT (Over The Top) is rapidly becoming the main form of content consumption. Netflix, Amazon Prime, Disney+, and other streaming services are growing quickly and globally, making news headlines frequently. The much-talked-about content revolution dates back to 1997 when Reed Hastings and Marc Randolph founded Netflix on August 29.
Netflix's backstory!
Netflix's initial business model was DVD sales and rentals, but Hastings ditched DVD sales about a year after Netflix's founding to focus on the DVD rental by mail business.
In 2007, Netflix expanded its business to streaming media while retaining the DVD and Blu-ray rental service.
Thereon company expanded internationally and continued growing its streaming service in over 190 countries. Netflix entered India in January 2016 with an abundance of original movies and television shows as its unique selling proposition.
Initially, Netflix lacked India-oriented or localised content, but the company has made investments to produce more original and localised content.
Without a doubt, Netflix is one of the top streaming services in India, but it did not penetrate the market as expected by the founders. In January, Hastings said in an investor call that the lack of success in the Indian market is "frustrating."
In December last year, Netflix slashed pricing in India to make the services more affordable to a wide set of audiences. Moreover, the company has also partnered with Jio and Airtel, offering bundle subscription plans.
Currently, Netflix offers a variety of plans to meet your budget needs. So we have jotted down the list of subscription plans available right now so you can pick the one that suits you the best. The plan you choose will determine the video quality and the number of screens you can watch Netflix on at the same time.
Subscription plans
| | | | | |
| --- | --- | --- | --- | --- |
| | Mobile | Basic | Standard | Premium |
| Monthly cost | Rs. 149 | Rs. 199 | Rs. 499 | Rs. 649 |
| Number of screens you can watch at the same time | 1 | 1 | 2 | 4 |
| Number of phones or tablets you can have downloads on | 1 | 1 | 2 | 4 |
| Unlimited movies, TV shows and games | Yes | Yes | Yes | Yes |
| Watch on your mobile phone and tablet | Yes | Yes | Yes | Yes |
| Watch on your laptop and TV | No | Yes | Yes | Yes |
| HD available | No | No | Yes | Yes |
| Ultra HD available | No | No | No | Yes |
Note: Mobile Plan supports Android devices with Android OS 5.0 (Lollipop) or higher and iOS devices with iOS 12.0 or higher. Casting or mirroring from a mobile device is not supported on this plan.
Netflix bundled subscription with Reliance Jio
Jio is offering a Netflix subscription to its JioPostPaid Plus customers on JioPostpaid plans at no extra cost. Currently, Jio offers Rs. 399, Rs. 599, Rs. 799, Rs. 999, and Rs. 1,499 Postpaid Plus plans in India.
Reliance Jio is also offering a bundled Netflix subscription for its Jio Fiber customers for selected plans – Rs. 1,499 (Basic plan), Rs. 2,499 (Standard plan), Rs. 3,999 (Standard plan), and Rs. 8,499 (Premium plan).
Netflix bundled subscription with Vi
Vi offers a free Netflix subscription for its postpaid customers who use Rs. 1,099 plan.
Netflix bundled subscription with Airtel
Airtel is the latest telecom operator to provide the Netflix bundled subscription for its postpaid customers. At present, the Netflix subscription is available only in Infinity family plans – Rs. 1,199 and Rs. 1,599.
Netflix bundled subscription with Tata Play
Last but not the least, a Netflix subscription is also available in Tata Play DTH service through its Binge Combo Netflix plans. The plans are Rs. 849 (Basic plan), Rs. 999 (Basic plan), Rs. 1,109 (Standard plan) and Rs. 1249 (Premium plan). To reiterate, the Tata Play Binge Combo plans are bundled with TV channels as well as the streaming service.
How to sign up for a Netflix subscription
Now that you have a fair idea about Netflix's subscription plans, we will guide you on how to start a subscription. Well, the process is simple and straightforward. Follow the below steps:
Open your preferred web browser on the device and type in Netflix.com/signup

Enter your E-mail ID, which you are going to use, and create a password

Now select your desired plan

Set up your payment option

Congratulations! You are now subscribed to Netflix.
How to unsubscribe from your Netflix plan
Do you feel it's not worth the money? The streaming platform allows you to unsubscribe anytime. Please note that you can cancel the subscription only from the web browser.
Open your preferred web browser and sign in to your Netflix account. 

Click your profile 

On the right top, click your profile display picture and select account

Under the Account, you will see an option Cancel Membership right under Membership & Billing.

Click on it to unsubscribe. 
With a rock-solid foundation like Netflix, one would assume that the streaming platform was guaranteed success in India. However, on the contrary, India has been a tough market to crack, accepts Netflix CEO Reed Hastings.
"In every single other major market, we have got the flywheel spinning. The thing that frustrates us is why haven't we been as successful in India, but we are leaning in there," said Hastings.
Besides localisation, Netflix's pricing remains another key concern for slow growth in India. Many experts have pointed out that the pricing is too high compared to other streaming platforms like Amazon and Disney+ Hotstar.