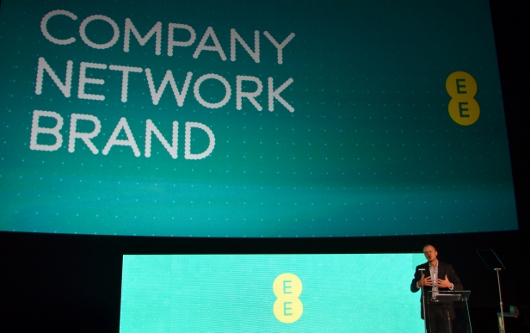 Everything Everywhere, the UK telecommunication company that was formed following the merger of T-Mobile and Orange UK, today announced a new company brand and details of their LTE network, the first in Britain. The company will from today be called EE, though the T-Mobile and Orange brands will continue to co-exist. EE is positioning the new brand as one focused on delivering super fast broadband via fiber and 4G LTE service.
EE's 4G network will be switched on for trials today in London, with more cities joining at a later date. In addition to London, EE aims to launch LTE Birmingham, Cardiff, Bristol, Edinburgh, Belfast, Leeds, Sheffield, Manchester, Liverpool, Glasgow, Newcastle, Southampton, Hull, Nottingham and Derby by Christmas of this year. They aim to provide a coverage for 20 million people, a third of the population of Britain, by the end of the year.
EE has insisted that the new brand will allow them to tap other markets, including fibre and broadband as well as other new categories. While the 700 T-Mobile, Orange and Everything Everywhere stores will be rebranded to EE, there will be three distinct brands for consumers, with EE focused primarily on the top-end of the spectrum. Phones confirmed to be launching on the network includes the Samsung Galaxy S III LTE, HTC One XL, Huawei Ascend P1 LTE, Nokia Lumia 820 and Nokia Lumia 920.
Press release after the jump.
Continue reading "Everything Everywhere launches a new company brand, LTE in Britain"