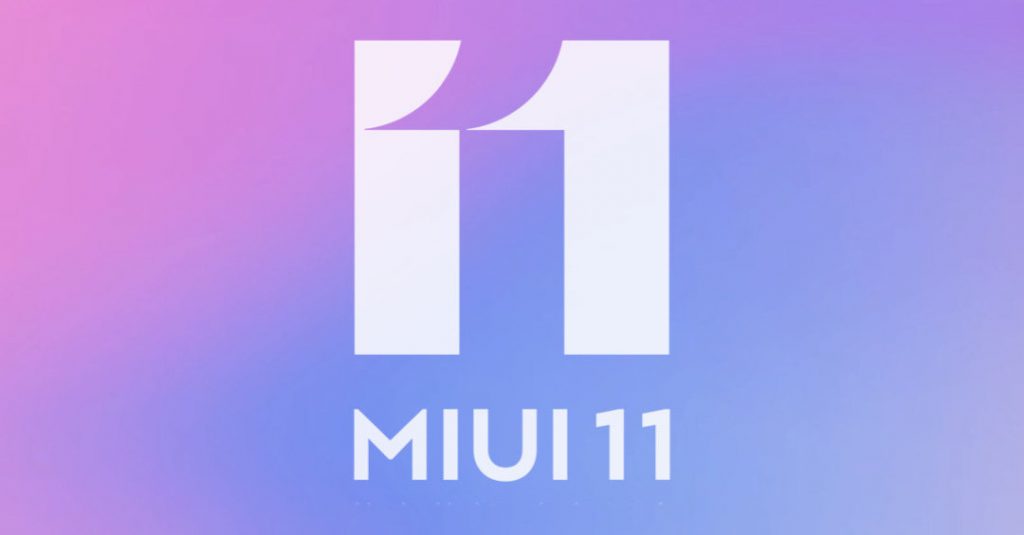 Xiaomi announced the latest iteration of its own proprietary Android skin MIUI, dubbed MIUI 11 along with Mi 9 Pro 5G, Mi MIX Alpha 5G, and Mi AirDots Pro 2 at an event in China earlier this week. MIUI 11 aims to bring brand new optimized modern UI design focused on content viewing. Xiaomi has been awarded two new Red Dot design awards for the new visual design and sound effects on MIUI 11, the company says that it is the first company to receive a first-ever design award in the smartphone software industry.
As per the schedule shared during the launch, Xiaomi has planned to roll out MIUI 11 (China ROM only) for all the supported devices by November in three batches, while MIUI 11 Public Beta (China ROM) was scheduled to be rolled out for 17 different devices starting September 27. On the launch day itself, MIUI 11 Nightly Beta (China ROM) was leaked for various devices including Redmi K20 Pro and Redmi Note 7 Pro. We managed to install it on our Redmi Note 7 Pro and here is a list of new features that MIUI 11 brings.
Milan Pro, a new font with dynamic font scaling feature: With MIUI 11, Xiaomi is introducing the world's first dynamic font scaling feature, that gives you the freedom to choose font-weight as per your preference. Different font-weights can be chosen simply by adjusting a slider.
New Always on Display presets: Xiaomi recently introduced more AOD presets with Android 10 update on Redmi K20 Pro, and with MIUI 11, Xiaomi is taking the customization to a whole new level. Users can also customize text slogans that will show up on AOD. Xiaomi has also introduced ever-changing kaleidoscope presets for AOD, breathing notification can now be shown as an animation when the display is off. These features are available only on the smartphones that feature an AMOLED display such as Mi 9 series and Redmi K20 series.
New dynamic sound effects: With MIUI 11, Xiaomi is introducing new dynamic sounds effects that resemble ambient sounds from nature.
Mi Share: Last month, Xiaomi, OPPO and Vivo announced their collaboration for a cross-brand file transfer technology. The cross-brand technology lets you transfer files quickly (upto 82Mbps), and can be found as Mi Share on MIUI 11.
Ultra Battery Saver: Xiaomi has also introduced ultra battery saver with MIUI 11 that stricts most power-consuming features and decreases the device's performance in order to leave basic functionality (e.g. calls, SMS and connecting to the network) available as long as possible.


Turning on ultra battery saver restricts power-consuming activity, background activity, decreases screen brightness and turns on dark theme. Users get access to only basic apps while the ultra battery saver is turned on, however, users can choose apps that they want to use even in ultra battery saver mode.

Mi Go and Mi Work suite: MIUI 11 also has built features for working professionals. Mi work supports document thumbnail preview, 1 tap projection to screens, and helps users with File sharing, large document transfer, smart screencast, and wireless printing features, etc. Mi Go is a smart travel assistant as well as extreme power saving mode, which allows for a standby time of up to 24 hours with only 5% battery life.
Visual changes: Apart from all the features mentioned above, you will also find many fresh visual changes with MIUI 11, refer to screenshots below.


The above-mentioned features are available on MIUI 11 China Beta ROM only as of now, Xiaomi is yet to announce MIUI 11 Global ROM for regions including India and other countries. A couple of months back, Xiaomi announced its plan to suspend MIUI Global Beta ROMs for all devices with immediate effect, so we will have to wait for some more time to see how many of these features make it to MIUI 11 Global Stable ROM.