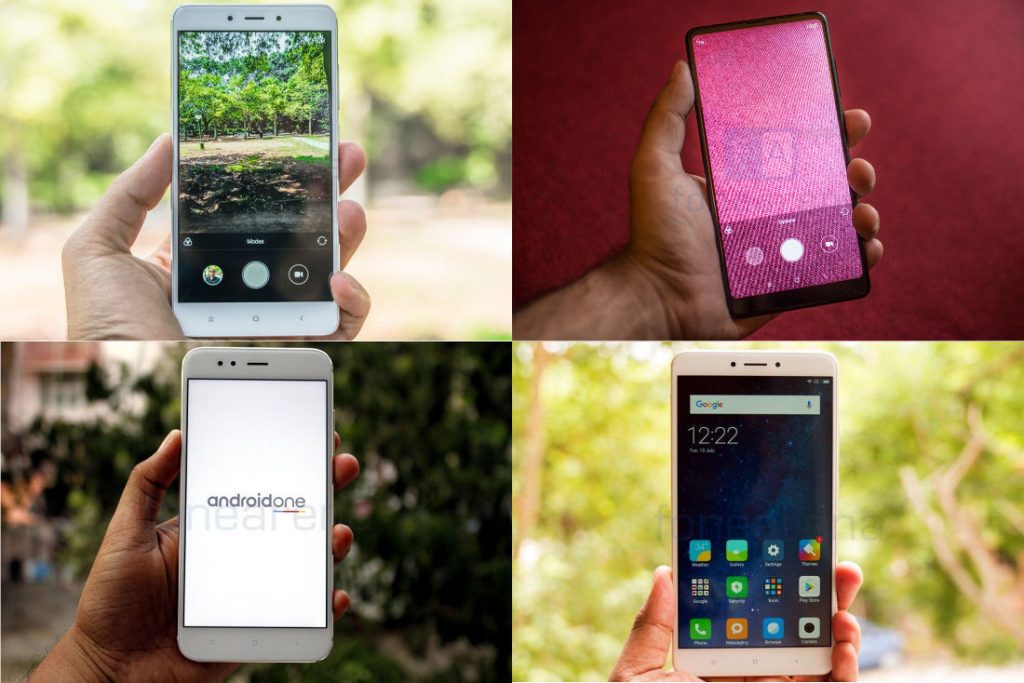 Xiaomi entered India in 2014 with Mi 3 and Redmi 1S which redefined the low budget category, Xiaomi has been in news since then for its value for money offerings. In 2015, company announced its manufacturing plants under Made in India campaign and launched first ever Made in India smartphone, Redmi 2 Prime. In 2016, Redmi Note 3 and Redmi 3S/Prime turned out to be game changer for Xiaomi, company sold over 7.5 million units or above mentioned phones. 2017 turned out to be the best year for company in India so far, the company became No. 1 phone seller in India recently. Let's have a look on phones Xiaomi launched this year in India.
Redmi Note 4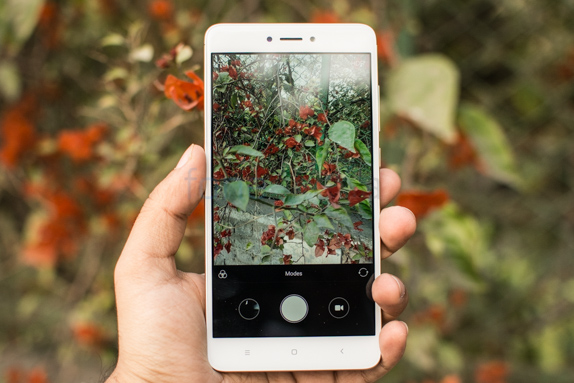 Xiaomi kicked off the start of this year with the Explorer program for successor of it's very popular Redmi Note 3, Xiaomi selected 50 explorers from India to test Redmi Note 4 before it's official launch. Company decided to hold global launch of Redmi Note 4 (Snapdragon variant) in India on 19th Jan in presence of Hugo Barra. Redmi Note 4 was announced with Snapdragon 625 which is built on 14nm FinFET process while it's predecessor Redmi Note 3 had Snapdragon 650, Xiaomi explained this move as an attempt to further improve the battery life. The major highlights of the device were a new symmetric design, 2.5 D front glass and introduction of 64 GB ROM with 4GB RAM variant and a new Matte Black color. A total of three variants of device were launched based on storage and RAM.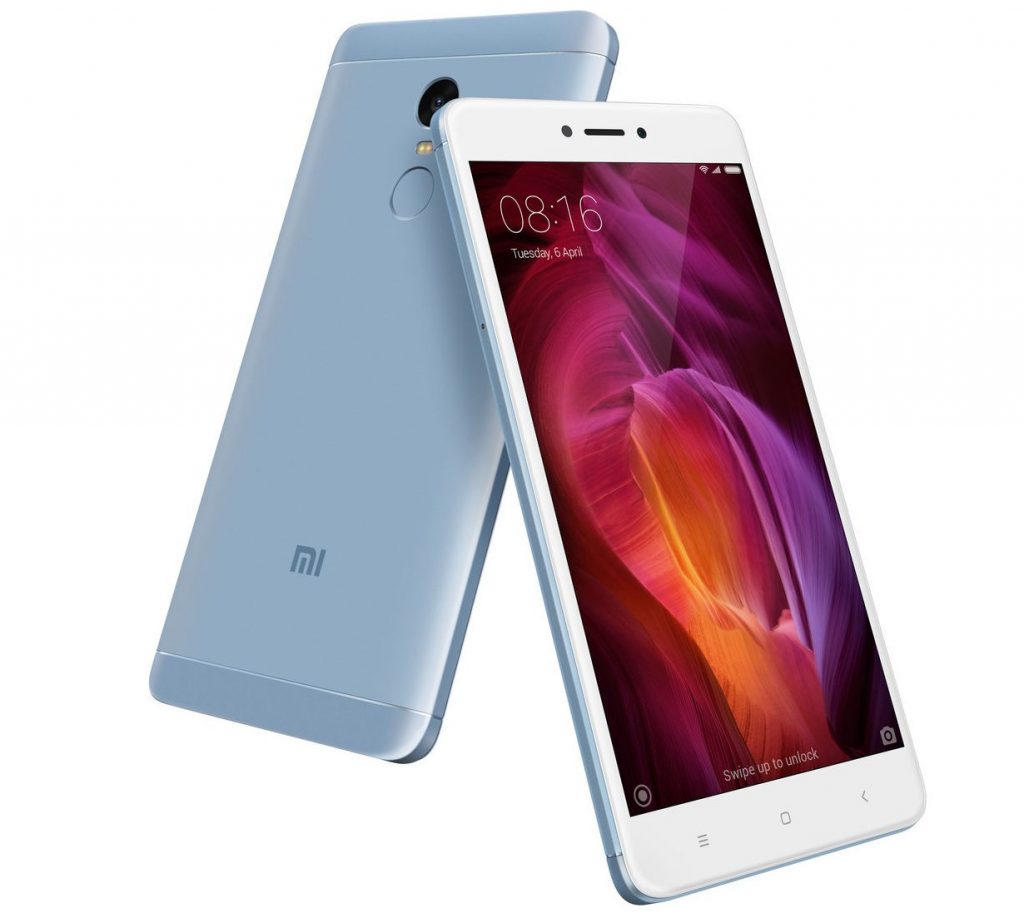 Redmi Note 4 was launched in Dark Grey, Gold and Matte Black colors, later Lake Blue edition was also introduced by company. Xiaomi sold 250K units of Redmi Note 4 in it's launch sale followed by a Million unit within 45 days of device launch. In Aug company announced that it has sold 5 Million Redmi Note 4 and set a new record beating Redmi 3S/Prime which sold over 4 Million units. The phone was launched with MIUI 8 on top of Android Marshmallow, later in Aug company rolled out Nougat 7.0 based MIUI 8 stable ROM and it was the first device to receive MIUI 9 Stable update in India.
It's been almost a year since Xiaomi announced Redmi Note 4 in India, but still it's really hard to recommend some other phone around 10k other than Redmi Note 4. The phone recently got a price cut, which makes it even more affordable. You can check out the more details of Redmi Note 4 here and do not forget to check out our detailed review of this device.
Within a week after Redmi Note 4 launch company VP and most popular face Hugo Barra stepped down from his position to return to silicon valley to join Oculus, who was well known for his hindi quotes during launch events amongst fans and media. Mr. Barra announced this on his facebook and said he will continue as a advisor. Xiang Wang, the senior VP at Xiaomi was given the responsibility to lead global efforts.
Redmi 4A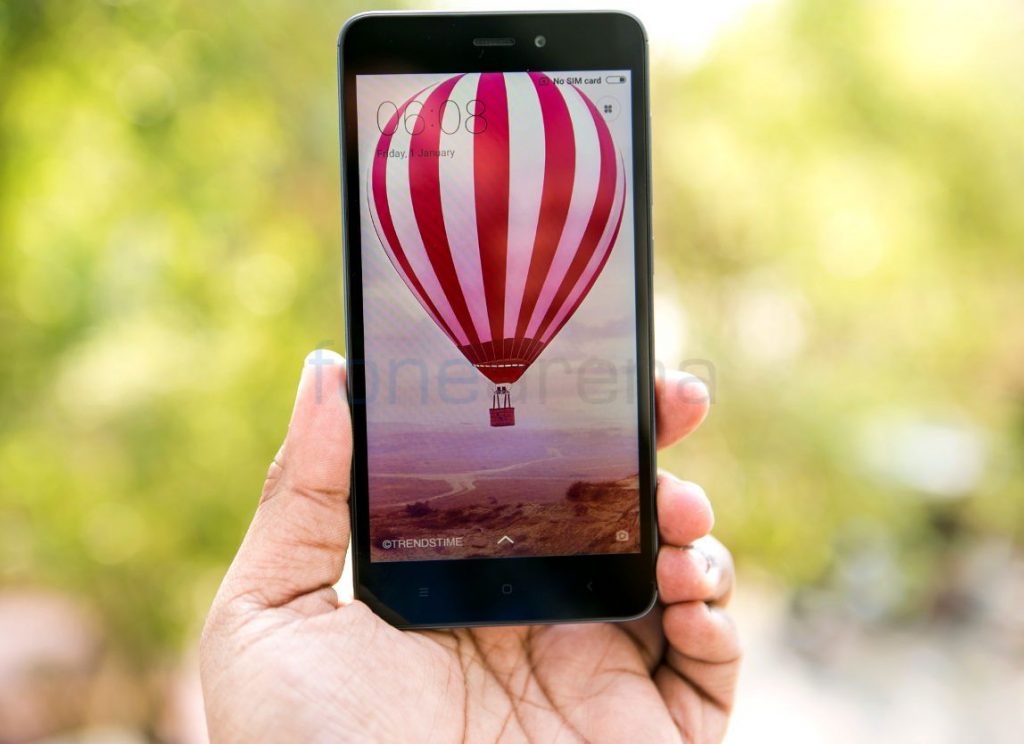 Xiaomi presented Redmi 4A in India as successor of Redmi 1S on 20th March, the smartphone was made keeping first time smartphone users in mind with a decent hardware and a price tag of Rs 5,999. Xiaomi launched the smartphone with 16 GB ROM and 2GB RAM, powered by Qualcomm Snapdragon 425 and a 3120 mAh battery under the hood. Later in Aug, company announced a new 32 GB ROM variant with 3 GB RAM for Rs 6999. 250K units of Redmi 4A were sold in it's launch sale and 4 million units of Redmi 4A were sold within 8 months before announcement of it's successor. The phone was launched with MIUI 8 on top of android Marshmallow, the phone recently got android Nougat update and MIUI 9 stable is supposed to be released very soon.
You can check more details about Redmi 4A here and check out our review of Redmi 4A. Successor of Redmi 4A is already launched in India and company has discontinued Redmi 4A sales in India.
Redmi 4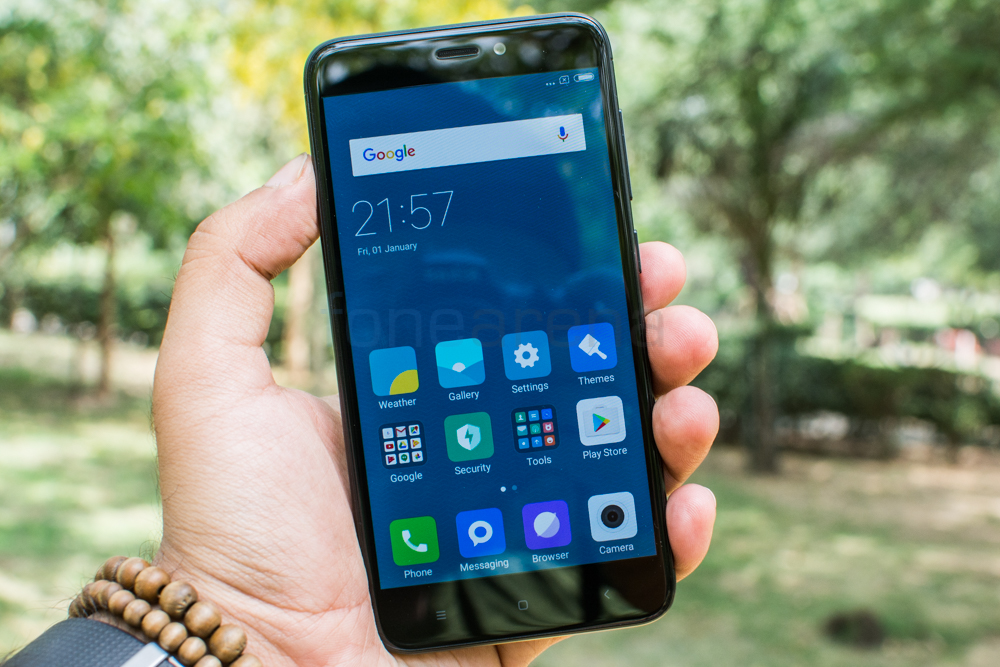 Redmi series is popular amongst users for its compact size, design, battery and low price. Xiaomi launched the 4th iteration of its basic Redmi series on 16th May which was launched as Redmi 4X earlier this year in China. Redmi 4 replaced Redmi 3S/Prime in India which sold more than 4 million units before getting replaced by its successor. The smartphone runs on Qualcomm Snapdragon 435 and gets its power from a mighty 4100 mAh battery, the smartphone derived design language from Redmi Note 4 with a 2.5D glass on front.
Three variants of Redmi 4 were launched based on storage and RAM, also this time Xiaomi included the fingerprint sensor on the lower priced variant as well. Redmi 4 sold 250K units in the very first sale followed by 1 million units sold within 30 days of it's launch. Redmi 4 was launched with MIUI 8 on top of android Marshmallow, the phone got got android Nougat 7.1.2 update back in October and also received MIUI 9 stable update last month.
You can check more details on Redmi 4 here and also check out our review of Redmi 4 incase you're looking to purchase one. The device is still amongst one of best phones in the price segment. Redmi 5 and Redmi 5 Plus were announced earlier this month in China, but we do not know if Xiaomi has any plans of launching those in India anytime soon.
Mi Max 2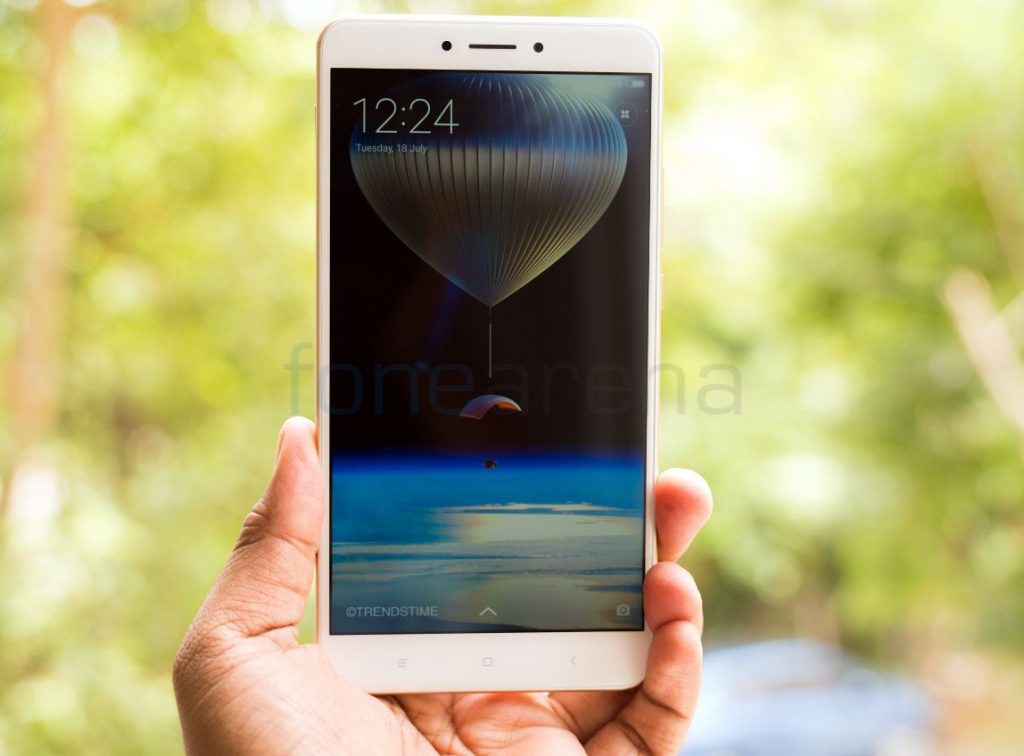 Xiaomi's Mi Max series is one of the ideal devices to consume multimedia on the go due to the huge 6.44 inch display size and huge battery. This year Xiaomi made the battery life even better on 2nd generation Mi Max, thanks to Xiaomi's beloved Qualcomm Snapdragon 625 and a bigger 5300 mAh battery. The smartphone was launched in India on 18th July at a price of Rs. 16,999 for 64 GB storage and 4 GB RAM. Later in September, Xiaomi also announced 32 GB storage variant of Mi Max 2 at an introductory price of Rs. 12,999, the regular price for the 32 GB variant was kept Rs. 14,999. The device houses a unibody metal design and was made available only in Matte black color in India.
The main highlights of the device are it's big 6.44 inch display covered under 2.5D Corning Gorilla glass on top, Mi Max 2 uses USB Type C port for charging and supports Quick Charge 3.0, the device also has flagship Sony IMX386 sensor. The device was launched with MIUI 8 on top of Android Nougat 7.1.2 and was amongst the first batch to receive MIUI 9 stable update.
You can check more details about Mi Max 2 here, and also check out our review incase you're looking to buy Mi Max 2. Also, Mi Max 2 recently received a price cut of Rs. 1000 which make it even more affordable.
Mi A1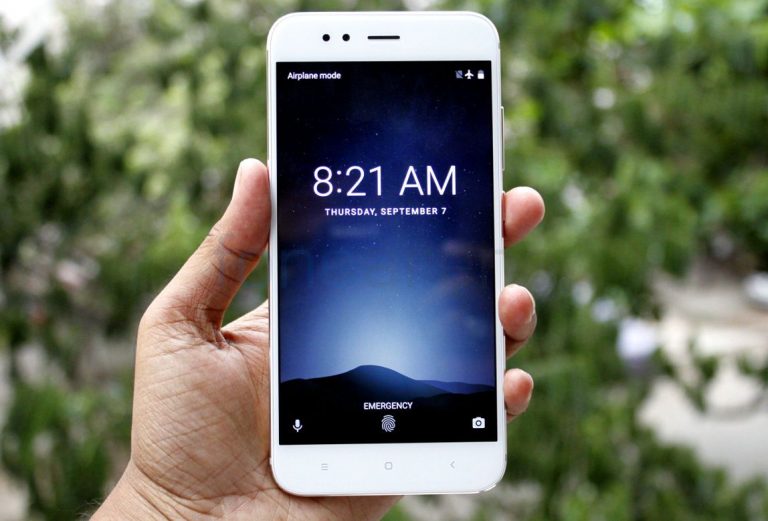 Created by Xiaomi, Powered by Google. Mi A1 is the first device ever launched by Xiaomi which doesn't run on MIUI. MI A1 was launched by Xiaomi in partnership with Google under android one program on 5th Sep. Mi A1 has the same hardware as Mi 5X which was launched in China on 25th July with MIUI on top of android Nougat. The global launch of Mi A1 was hosted in India, and Mi A1 is the first and only dual camera device launched by Xiaomi India.
The main highlights of device are Android One, Flagship Dual camera and a dedicated 10 V amplifier. The device runs on Qualcomm Snapdragon 625 and there is a 3080 mAh battery under the hood which can be charged using a Type C port. The device was launched in Black, Gold and Rose Gold color options, recently Xiaomi introduced a new Red color variant. Monthly security patches and a couple of android update with android Oreo this year were promised by Google and Xiaomi at the launch event, till now Xiaomi has delivered the monthly security patch updates and Android Oreo update is in Beta Stage.
Refer to this post to know more about Mi A1 and also, check out our review of Mi A1. Incase you prefer Stock Android over any custom UI, Mi A1 might be a good deal for you as it recently got a Rs. 1000 price cut.
Mi MIX 2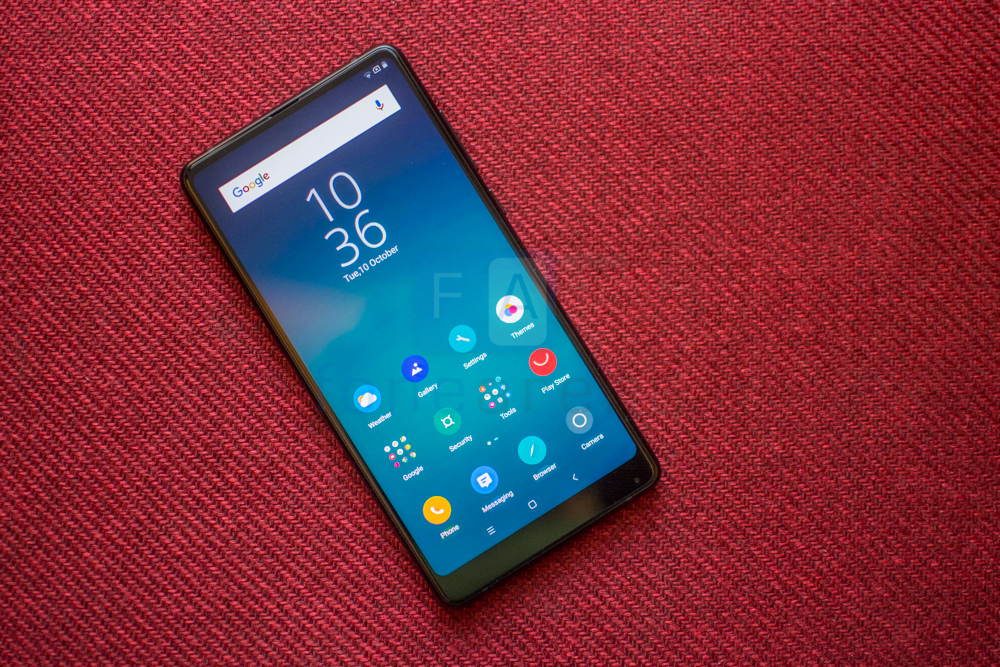 Mi Mix was the revolutionary device to go beyond 16:9 aspect ratio and had a beautiful bezel less display, sadly device didn't launch in India. Successor of Mi Mix was launched in China on 11th Sep, a day before iPhone X launch. Almost 18 months after it's last flagship Mi 5 launch, Xiaomi India launched its 2017 flagship Mi Mix 2 on 10th Oct at a price tag of 35,999. Mi Mix 2 comes with a Full Screen 5.99 inch FHD+ 18:9 display and runs on flagship Qualcomm Snapdragon 835 built on 10 nm process with 6 GB of RAM.
Mi MIX 2 comes in Black color with four-sided curved ceramic body with aluminium alloy frame and has a 18K gold ring around the rear camera. The rear shooter on Mi Mix 2 is a 12 MP Sony IMX386 sensor with f/2.0,the device gets juice from a 3400 mAh battery which supports Qualcomm Quick Charge 3.0. Mi Mix 2 was launched with MIUI 8 on top of Android Nougat, MIUI 9 was rolled out to Mi Mix 2 last month and MIUI 9 based on Oreo testing is also expected to start soon.
You can check more details about Mi Mix 2 here, also do check out our review to this bezel less beauty.
Redmi Y1 and Y1 Lite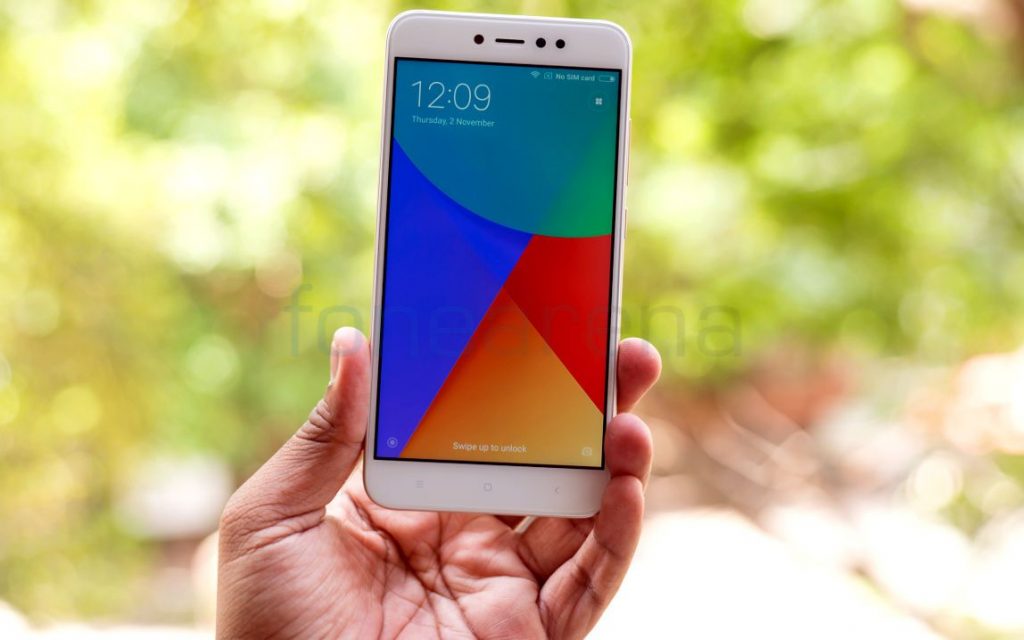 Xiaomi launched its first selfie focused smartphones in India on 2nd Nov, these company introduced a new Y series and launched Redmi Y1 Lite and Redmi Y1 which were launched as Redmi Note 5A and Redmi Note 5A Prime in China back in Aug. Redmi Y1 and Y1 Lite both feature a dedicated Micro SD card slot, which was not seen in any Xiaomi smartphone launched in and after 2016. Both the devices feature a 3080 mAh battery and have a 5.5 inch HD display but Redmi Y1 Lite lacks 2.5D front glass.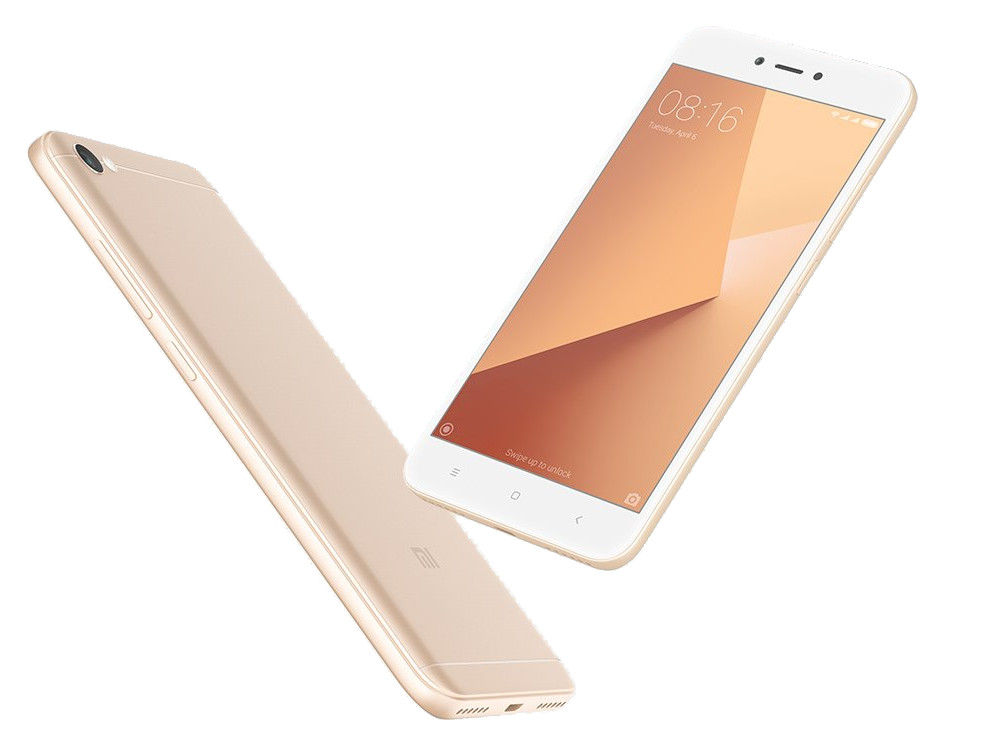 Redmi Y1 Lite packs a Snapdragon 425 which was seen in Redmi 4A also, while Redmi Y1 runs on same processor used in Redmi 4. Redmi Y1 has a 16 MP front camera with selfie-light while Redmi Y1 lite features a 5 MP front shooter. Redmi Y1 Lite lacks fingerprint sensor while Redmi Y1 houses a fingerprint sensor at the back. Redmi Y1 Lite comes with 16GB storage and 2GB RAM, on the other hand Redmi Y1 comes in 32GB storage, 3GB RAM and 64GB storage, 4GB RAM options. Both the smartphone were launched running MIUI 8 on top of Android Nougat 7.1.2, and MIUI 9 for both the smartphones was rolled out last month.
You can check more details about Redmi Y1 Lite here and Redmi Y1 here, also do check out our Redmi Y1 review in case you're in market for a selfie focused phone.
Redmi 5A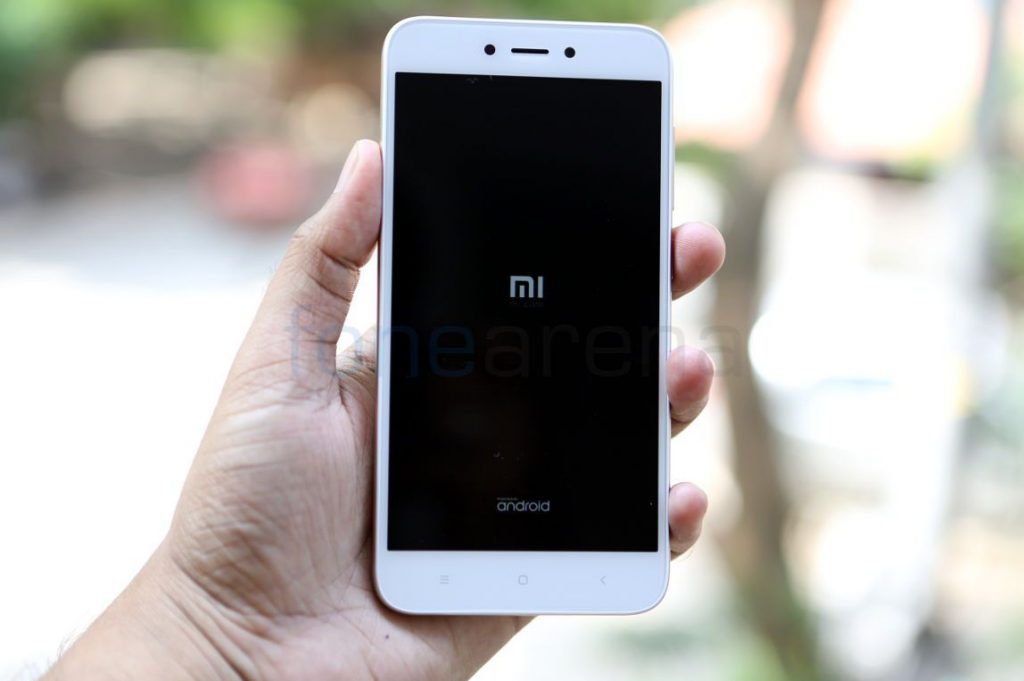 Xiaomi sold 4 million units of Redmi 4A within 8 months, however there were few shortcomings which Xiaomi aimed to improve with the launch of its successor. Xiaomi launched Redmi 5A, i.e. DeshKaSmartphone on 30th Nov as an attempt to disrupt the entry level segment. Like it's predecessor Redmi 5A is also aimed towards first time smartphone users, Redmi 5A feels more like a new variant of Redmi 4A with improved design, dedicated Micro SD card and Band 1 which was missing in Redmi 4A.
Redmi 5A retains the same processor as its predecessor and comes in two storage variant like Redmi 4A. Battery capacity has been reduced a bit and now Redmi 5A packs a 3000 mAh battery as compared to 3120 mAh on Redmi 4A. The major highlight of the smartphone was its price, first five million buyers of Redmi 5A (16GB storage variant) can purchase smartphone at Rs 4,999, later the priced will be increased to Rs. 5,999. The 32GB storage with 3GB RAM variant is priced at 6,999. The device runs on MIUI 9 based on Android Nougat out of the box.
Refer to this post to know more about Desh Ka Smartphone, also check out our Redmi 5A review.
These were all the smartphones launched by Xiaomi India this year, this year a total of 17 different variants of 8 smartphones were launched as compared to 8 different variants of 4 smartphones last year.