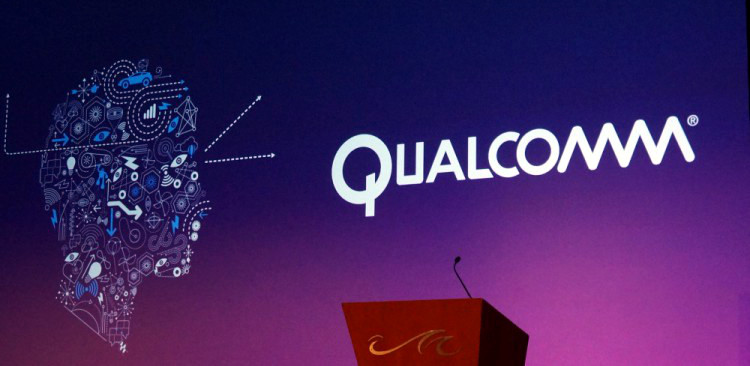 Global smartphone SoC market has crossed $8 billion in Q3 2017 as the chipset market grew 19% according to Counterpoint Research's Component Tracker for Q3, 2017. Despite the neck tight problems throughout the year, Qualcomm topped the list and is responsible for 42% of the total revenue generated by chipsets followed by Apple.
Though Apple claimed the second spot by generating 20% of the total market share, the number came down from 21% same time last year. MediaTek has a fairly decent 14% share of the smartphone SoC market in Q3, which has seen a decline from 18% during Q3 of 2016.  Samsung market share rose 38%, up from 8% to 11%, and Huawei's Hi-Silicon brand took 8% of the market which is 33% growth from last year's third quarter.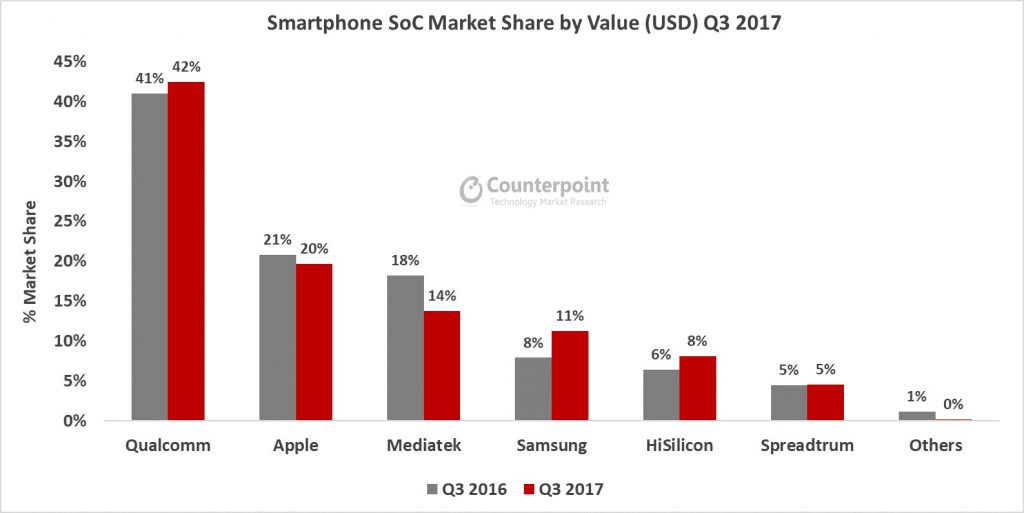 Majority of the Qualcomm SoC market took a dig from July through September especially in the premium segment because of the growth in Huawei's Kirin chipsets, Apple A series and Samsung with its Exynos chipsets. This competition really shrunk Qualcomm market share.
Commenting on the performance of the SOC players, Research Analyst, Shobhit Srivastava said:
Qualcomm led the smartphone SoC market strengthening its position further capturing 42% of the total SoC revenues in Q3 2017. The San Diego based technology company saw rising adoption for its mid to high range SoCs by the fast-growing Chinese brands, boosting its SOC shipments 15% compared to last year. Apple took the second spot capturing 20% value share banking on steady performance for its iPhone portfolio followed by MediaTek, Samsung and HiSilicon (Huawei).