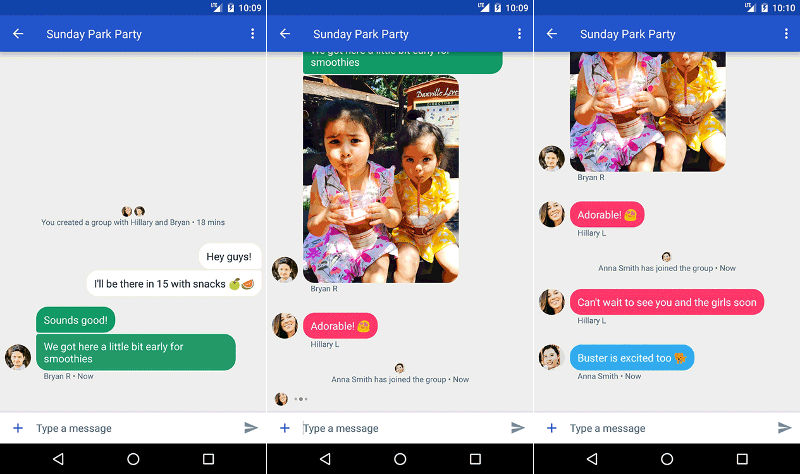 Google had acquired Jibe Mobile in October last year to adopt RCS standard. Earlier this year in February, Google teamed up with large number of global operators to accelerate the availability of RCS on Android devices. Earlier this week Google started rolling out Rich Communication Service (RCS) for select Google Messenger users. Now it has officially announced that it has partnered with U.S. carrier Sprint to launch RCS messaging to their customers using Android devices, starting today.
Regarding this, Google, on the official blog, said:
This will bring enhanced features including group chat, high-res photo sharing, read receipts, and more to the standard messaging experience on Android. Sprint subscribers will have their standard SMS experience upgraded through the Messenger app for Android devices, developed by Google. The service will be powered by the Jibe RCS cloud from Google.
All new Android devices from Sprint will come with Messenger for Android pre-loaded as the default SMS and RCS messaging starting from 2017. Subscribers currently using select LG and Nexus phones from Sprint will automatically get an app update to enable this feature, and subscribers using other Android devices can download Messenger from the Play store.
Google said that it is planning to launch RCS messaging with more partners in the coming months.