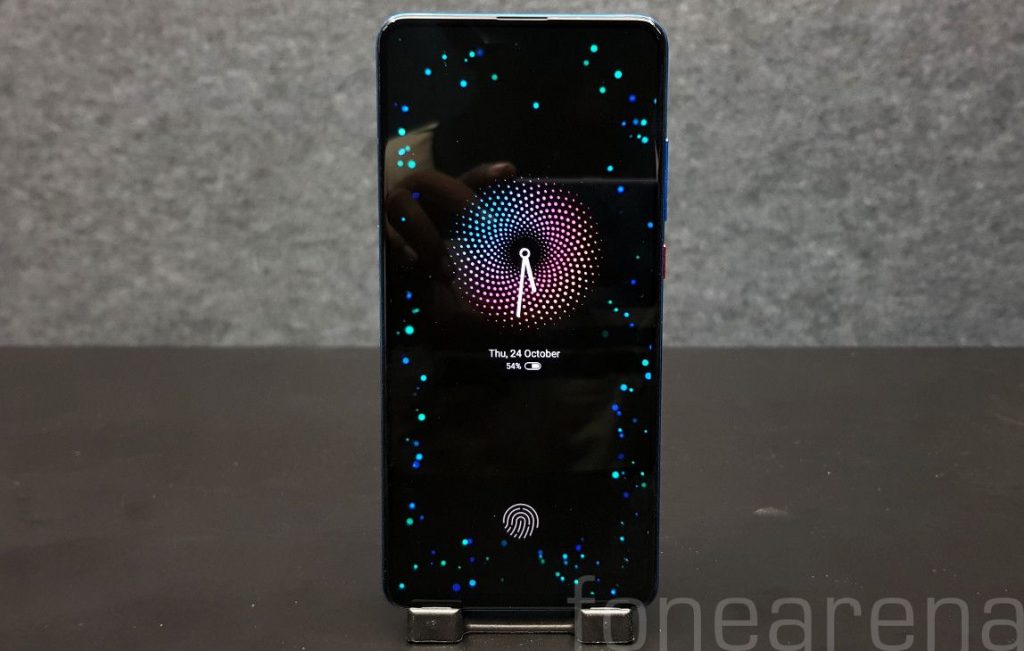 Xiaomi announced the latest iteration of its own proprietary Android skin MIUI, dubbed MIUI 11 along with the Redmi Note 8 series at an event in India. MIUI 11 aims to bring a brand new optimized modern UI design focused on content viewing, and has also introduced nifty additions specifically for India. MIUI 11 update started rolling out to Redmi K20 a couple of days back, we got the update on our unit and here is a list of features that MIUI 11 brings to Redmi K20.
New Minimalistic Design: MIUI 11 comes with a new minimalistic design and Xiaomi has cleaned up many elements of the user interface, giving it a minimalistic look.
New customizable Ambient Display Presets: Xiaomi says all the phones look the same when locked and Ambient Display on MIUI 11 is an attempt to address the same. With MIUI 11, Xiaomi is taking the customization to a whole new level, MIUI 11 brings more ambient display presets such as Dynamic clock and ever-changing Kaleidoscope, customizable Signature, and breathing notification to the Redmi K20 series.
Quick Replies: Xiaomi has also added Quick replies feature under the Explore new features section, that can be found in Settings. Notifications for messaging apps such as WhatsApp, QQ and WeChat will be shown in a floating window for the apps for which users enable quick reply feature, the feature was first introduced back in June with MIUI Global Beta ROM.
New dynamic sound effects: With MIUI 11, Xiaomi has redesigned the sounds page and has introduced new dynamic sound effects that resemble ambient sounds from nature, be it 'fireflies tone', daydream tone, morning dew, chirping of birds, guitar or xylophone tone. Xiaomi says that there are Sun, Moon, Fire, Water, Wood, Metal and Earth sounds.
Mi Share: A couple of months ago, Xiaomi, OPPO and Vivo announced their collaboration for a cross-brand file transfer technology. The cross-brand technology lets you transfer files quickly (up to 82Mbps), and can be found as Mi Share on MIUI 11.
Floating Calculator: MIUI 11 brings a new feature to the calculator app that lets you run Mi Calculator in a floating window. Users can adjust the size as well as transparency of the floating calculator.
New File Manager: MIUI 11 brings an updated File Manager to the Xiaomi devices, that now shows each file as a thumbnail, similar to what you see on the laptop and PCs which makes it easy for users to find a document. Additionally, MIUI 11 File Manager also lets you view any PDF, Word, Sheet, Presentation without installing any additional app, Xiaomi says this service is powered by WPS office and supports all the mainstream file formats.
New Tasks in Notes App: MIUI 11 brings an updated Notes app that adds a new tasks section. Users can now set reminders for added tasks or appointments. MIUI 11 also gives you an option to add a task as a voice memo, all the tasks that are added by the user get synced with the calendar app to remind the user about upcoming tasks and appointments. There is also a quick shortcut feature that lets you access the tasks by swiping towards right from the top left corner, but the shortcut needs to be enabled manually.
Dynamic Video Wallpaper: With MIUI 11, Xiaomi is introducing Dynamic Wallpaper and Dynamic Video Wallpaper. Dynamic Wallpaper feature lets you use any video as home screen/lock screen wallpaper. To apply a dynamic wallpaper, head over to the themes app and tap on the video wallpaper icon. We couldn't find the video wallpaper icon in the theme store, so it might be added in the future.
Casting:
The Casting option lets you cast your phone's screen on a bigger external monitor or TV. You can easily share images and video with the bigger screen without using mobile data. This works only on Mi TV says the company. You  need to turn on the WiFi and Bluetooth for a more stable connection, says the company. This feature doesn't work on all Mi TVs, so looks like it needs Miracast or additional casting features.
Period / Menstrual cycle Tracker: With MIUI 11 update, Women users can track menstrual cycles in the calendar app but it works only in India, Indonesia, and Spain. As you turn on the option to show menstruation info, the system redirects you to GetApps in a floating window, post which nothing happens, and as of now we don't know how to enable this feature.
Steps Tracker: Xiaomi has been updating MIUI App Vault constantly with new features and with MIUI 11, Xiaomi is bringing step counter to MIUI 11. We have earlier noticed this feature in MIUI China ROM as well. As you turn on the option from the Vault, the system redirects you to GetApps in a floating window, post which nothing happens, and as of now we don't know how to enable this feature.
Screenshots : Editing, sharing and customizing screenshots is much easier in MIUI 11, we have already seen this feature introduced back in June with MIUI Global Beta ROM, but Xiaomi is bringing this to Stable ROM with MIUI 11.
Wireless printing: 
Now you can print photos and documents wirelessly without installing additional apps, powered by Mopria Alliance. There are over 2000 supported printer models, said the company.
Missing Features: We tried MIUI 11 China Beta ROM on Redmi Note 7 Pro last month, and compare to it we found some features such as the new Milan Pro font with dynamic scaling feature, Ultra Battery Saver missing in MIUI 11 Global Stable ROM. We hope that Xiaomi will add these features to MIUI 11 Global Stable with future updates. What do you think of MIUI 11 Global Stable, do let us know in the comments below?
Srivatsan contributed to this post