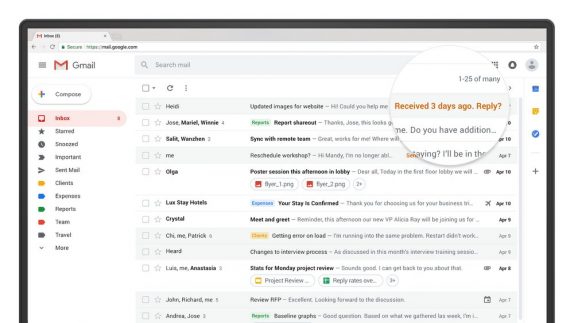 Update: Google has started rolling out respond reminder feature that will 'nudge' users to reply to emails they may have missed and to follow up on emails for which they haven't received a response. This is enabled by default for users with the new Gmail enabled, but you can can turn it off from the Gmail settings menu.
Google was spotted testing new improved Gmail feature like smart replies a few days ago and today the company started pushing the revamped Gmail for the web. The improved Gmail web brings the ability to click on attachments like photos without opening or scrolling through large conversations, new snooze button to put off emails, and more.
Gmail also nudges you to follow up and respond to messages with quick reminders that appear next to your email messages so that you don't miss out on anything. Much like Gmail for iOS and Android, Web also gets Smart Replies that help you reply to messages faster.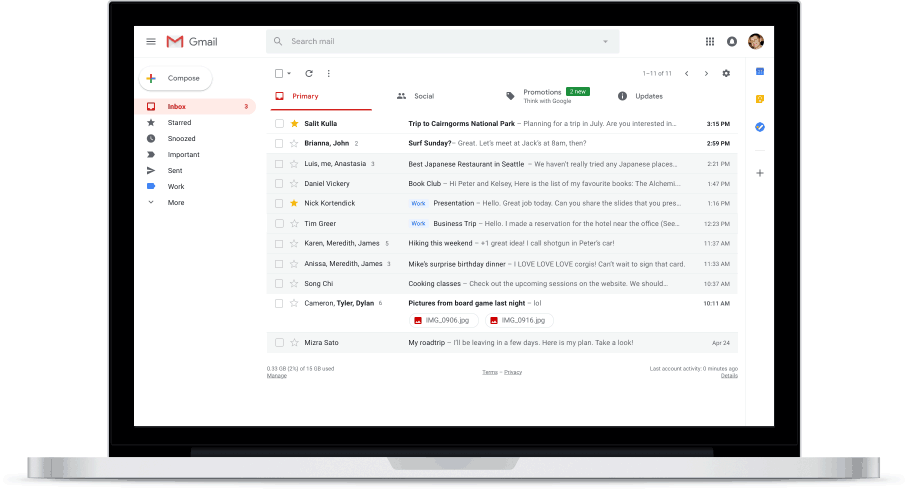 it also notifies you of high-priority notifications, can notify you of important messages to help you stay focused. Additionally, Gmail will start suggesting when to unsubscribe from newsletters or offers you no longer care about. it also pushes out warnings when a potentially risky email comes through. It also brings a new confidential mode that restricts you from forwarding, copy, download or print messages.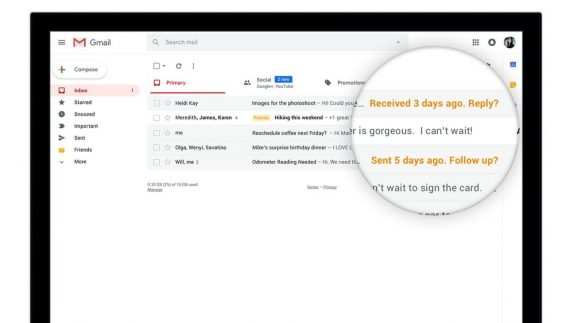 This is especially useful for when you have to send sensitive information via email. You can also make a message expire after a set period of time to help you stay in control of your information. The Gmail for Web is rolling out from today, however, some of the features will be available in the coming weeks.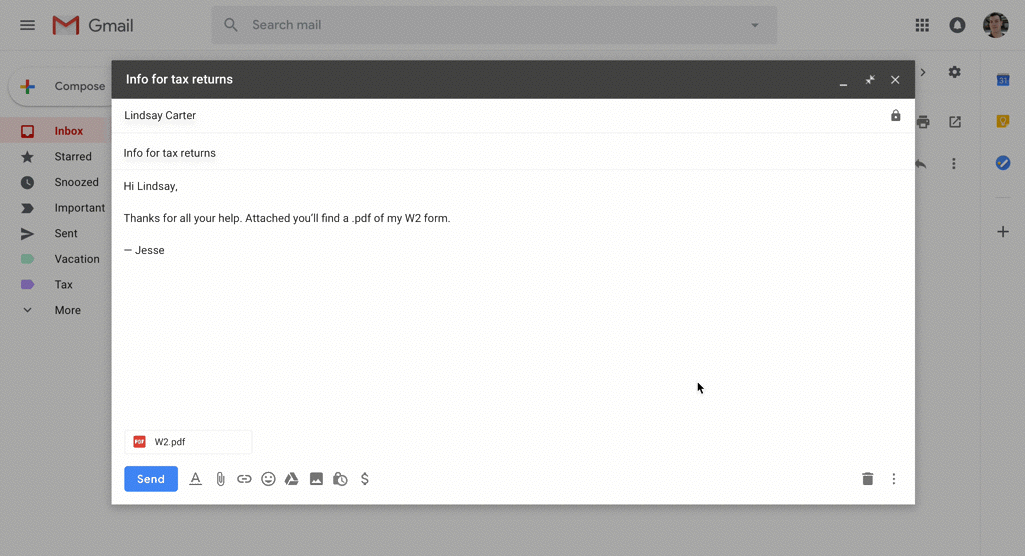 Users can go to Settings and select "Try the new Gmail." If you wish to switch back later down the road, you can go to the same place and select "Go back to classic Gmail."