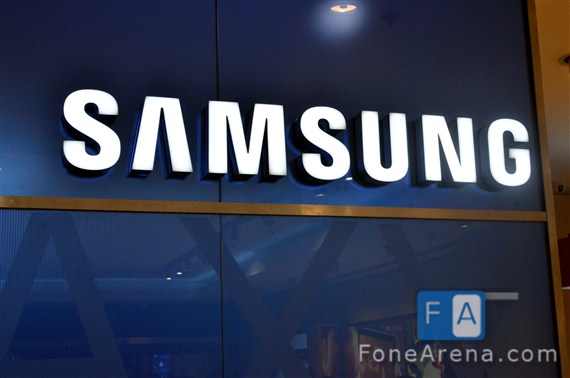 Samsung Mobile is the India's Most Attractive Brand, according to a recent survey conducted by research firm Trust Research Advisory (TRA). It released a survey for India's Most Trusted Brand 2013 earlier this year, which was won by Nokia, which retained the first position from the Brand Trust Report 2011 and the Brand Trust Report 2012, but Samsung Mobile has grabbed the top spot as most attractive brands for the year 2013. Sony and LG grab  the second and third spots, which belong to Consumer Electronics category. Nokia holds the second spot, while BlackBerry manages to grab 52nd spot in the mobile phones category.

Even though Samsung grabs the first spot in the mobile category, it holds 54th place in the Consumer Electronics category. Airtel which grabbed No. 9 spot in the top trusted brand rank list for 3 years managed to grab 22nd spot in the Telephony category. Vodafone and Videocon hold the 28th and 29th spots respectively. BSNL holds the 41st spot. These results are based on a primary survey conducted with 2505 consumer-influencers across 16 cities based on TRA's proprietary matrix of 36 Brand Attractiveness Traits, says the company.
Here are the list of top 25 brands in the survey.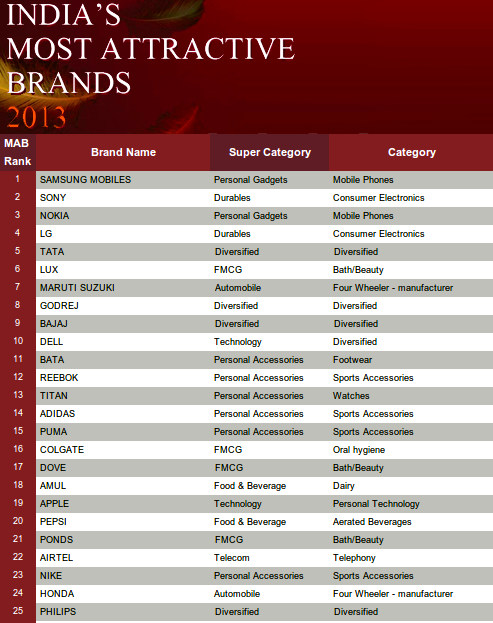 Here is the 2013 Most Attractive Brand Report that lists all the 1000 brands. TRA has also Citywise 20 Most Attractive Brands in Western Zone. Here are the top 20 from the list.