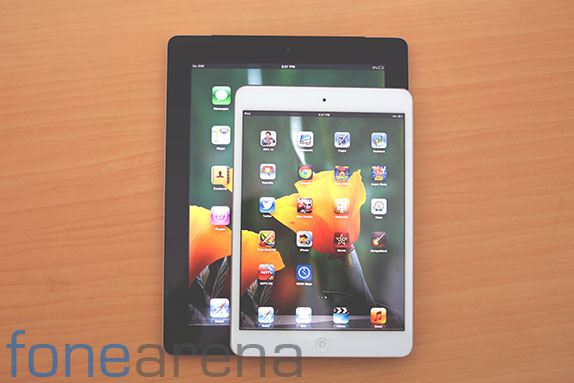 It's now public knowledge that Apple is organizing an event on October 22 for a refresh of the iPad and the iPad mini along with a refresh for the Macbook Pros too, but reports are now coming in that the availability of these new products will be very close to launch. A report from french site MacG pegs the availability dates for the new iPads, including the new retina mini for October 30th or 31st. This is in line with most Apple launches, and going with the track record of MacG we assume this data is correct.
The new iPad, lets call it the iPad 5 is rumoured to be a visual upgrade, with it inheriting the design and build quality of the iPad mini. We also expect the new iPad to sport a smaller bezel than before. The new iPad minis are obviously up for a much needed Retina display upgrade and both the iPads will reportedly sport newer or a variant of the Apple A7 processor on the iPhone 5s. There are also several reports that Touch ID may find its way onto the iPads, but we cannot confirm any detail yet as things have been tight lipped so far, which is weird.
Anyways, with the availability date set so close, Apple style, the newer generation iPads might reach us sooner than it comes to India, so stay tuned to the blog for all the news leading up to the launch and after.
via 9to5Mac