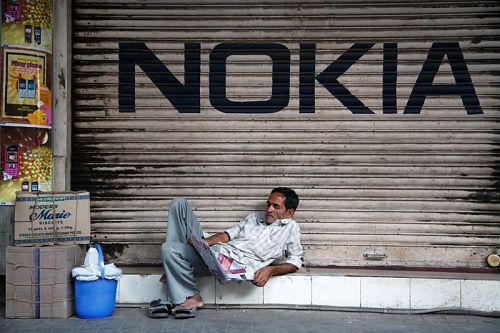 Nokia has been voted the most trusted brand in India according to a recent survey conducted by research firm Trust Research Advisory (TRA). The "Brand Trust Report, India Study 2011″ was launched in Mumbai on Tuesday by our beloved Dr A P J Abdul Kalam Sir, Former President of India. The survey covered 16,000 brands, based on 61 questions to 2310 respondents in nine major cities.
While the number two and three spots were taken by Tata and Sony, respectively, while LG and Samsung were positioned at number four and five.
Survey also included personalities as brands where Master blaster Tendulkar took 59th position overtaking the Father of  The Nation  – Mahatma Gandhi at 232nd position while actor Aamir Khan was at 242nd rank.
Surprisingly, Bollywood"s legendary actor Amitabh Bachchan's name does not figure in the top 300 list.
How did this survey work?

TRA's CEO N Chandramouli said, "As trust is a very subjective term, we developed a trust matrix which included 61 components defining trust which include empathy, non-threatening ambience, perceived competence, corporate altruism, commanding respect, shared interest, displaying sincerity, enthusiasm, outward appearance and accepting responsibility."
And, infact every house in India has atleast 1 phone made by Nokia, and those are the feature phones, mid ranged phone and smartphones. Looking forward to see a comeback from Nokia with regards to the high end smartphones segment. The N9 may be the answer..?
image credits to paidcontent.org
Source : ET