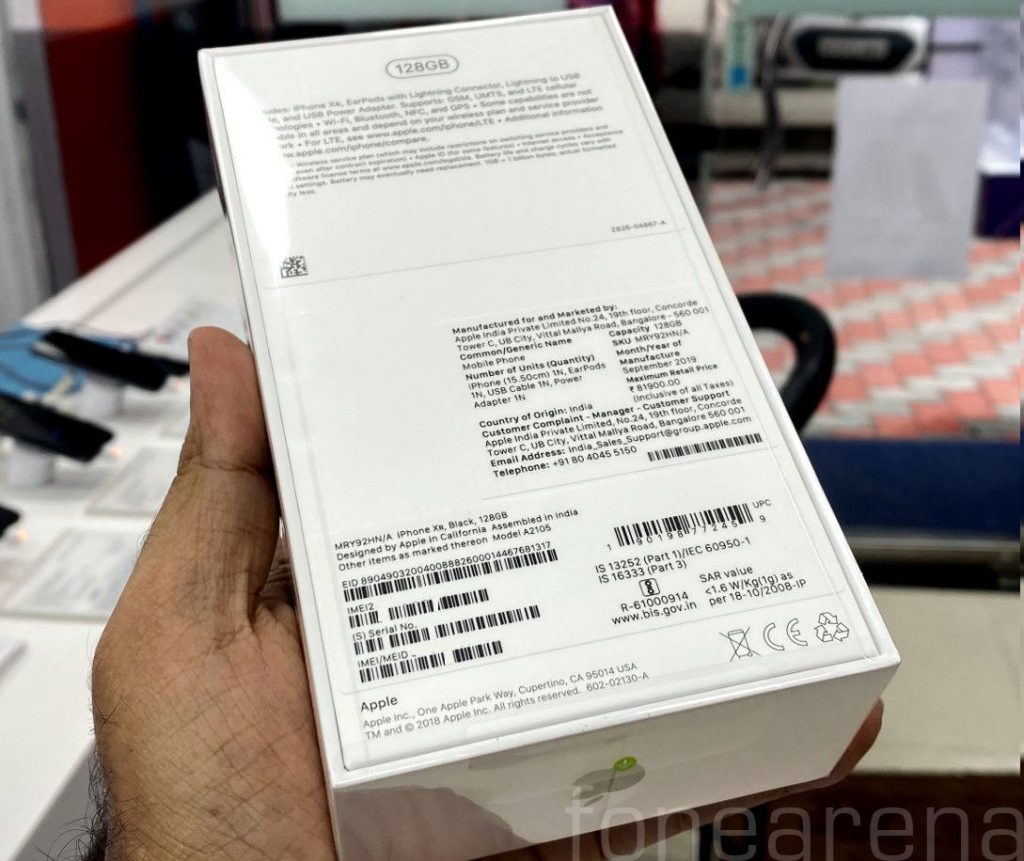 Apple launched the iPhone XR in India last year, and after a year, Apple has finally decided to assemble the phone in India. With this, Apple is expanding its portfolio of smartphones under the 'Made in India' scheme. As mentioned on the box, the phone is assembled in Chennai by Taipei-based contract manufacturer Foxconn. Apple started assembling iPhone 6s and iPhone 7 models in India by Winstron in Bengaluru, and it assembled the iPhone SE as well, but it is not on sale anymore. The iPhone XR assembling is said to have started back in July.
Assembling iPhones locally in India will help the company save on high taxes levied on the import of fully-built devices. Technology analysts say that by assembling in India, Apple could also use India as its export hub to soften the impact of the trade war between the United States and China.
The iPhone XR got a price cut in India last month, and currently starts at Rs. 49,900 (MRP) down from the launch price of Rs. 76,900 (MRP), however the MOP is much cheaper since the phone is available for Rs. 44,900 from Amazon.in .