We are at the Samsung booth at CommunicAsia 2010 and Samsung has launched 6 new phones at the event. Omnia Pro 4 and 5 confirm handset maker still has some faith in Windows Mobile. The Galaxy 3 and 5 running on Android seem to be entry level Android phones. The Wave 2 and Wave 2 Pro seem to be running Bada inside Samsung's Labs but they showed us only good for nothing dummy hardware for these.  More live pics after the jump. We also had some camera time with the Galaxy S and Galaxy Beam and the Champ. More stuff coming soon.Omnia Pro 4 (pictured above)
Business QWERTY phone with  Touchscreen running Windows mobile 6.5
Will be available in Europe, CIS and Southeast Asia in July
Omnia Pro 5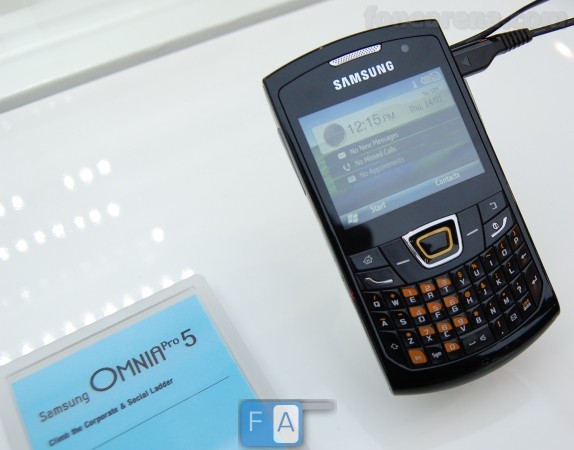 Plain QWERTY Windows phone.
Will be available in Southeast Asia, Middle East & Africa , India and Latin America in August
Galaxy 5

Galaxy 5 i5500 is targeted at youth and brings the corby design to the Galaxy range with Android.
Galaxy 3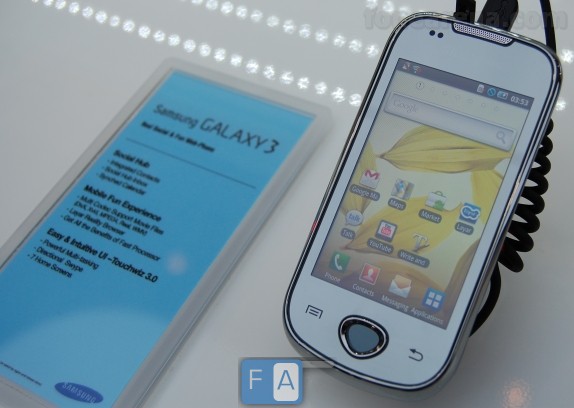 Galaxy 3 i5800 is another entry level touchscreen phone running on Android
The Galaxy3 and Galaxy 5 will be available in Europe and Asia in July
Wave 2
Wave 2 Pro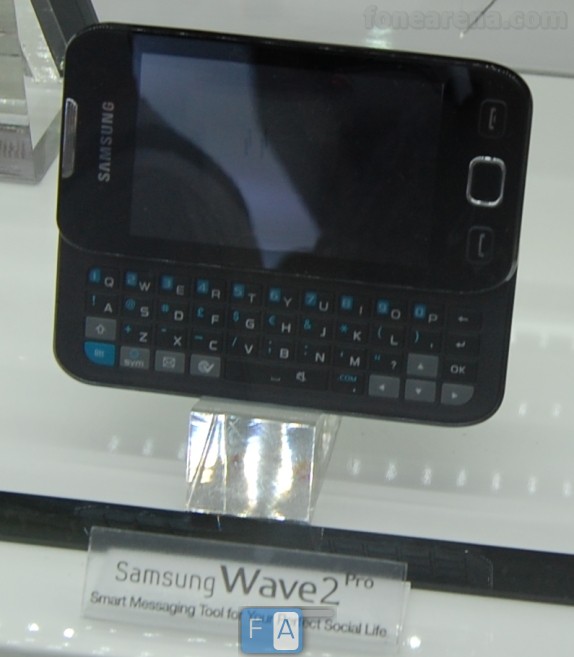 Both the Wave2 and Wave 2 Pro will be available in Russia and South East Asia from August in Metallic black, Pearl white and pink.