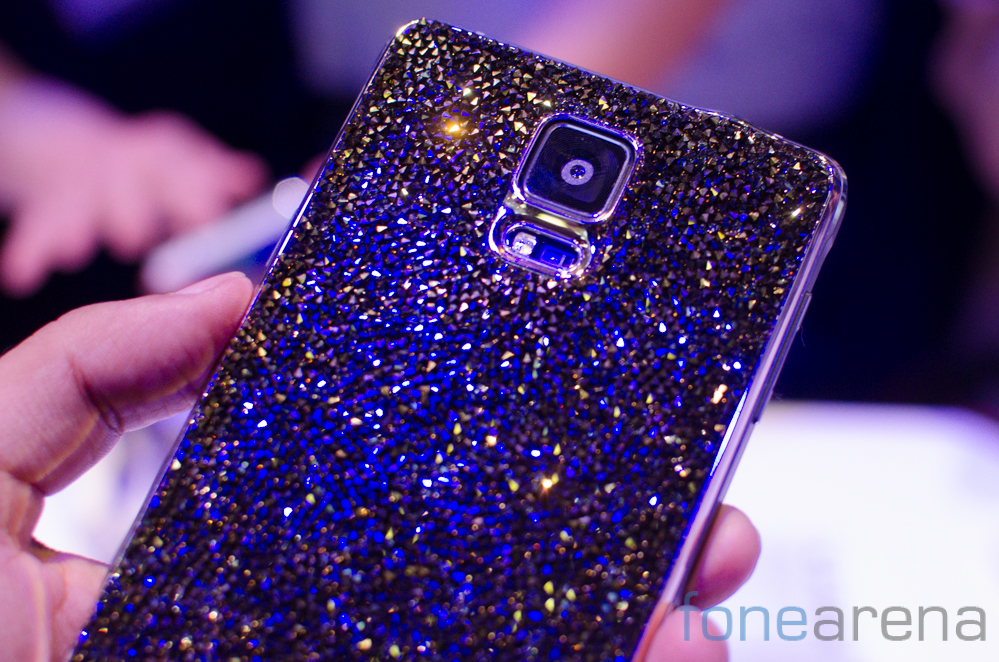 Samsung took wraps of the Galaxy Note 4 at IFA 2014 today. The accessories of the phone have already starting to pop up. We already saw the premium leather back cases and S Pen from Mont Blanc. No Swarovski has also bought its sparkly crystal back cases.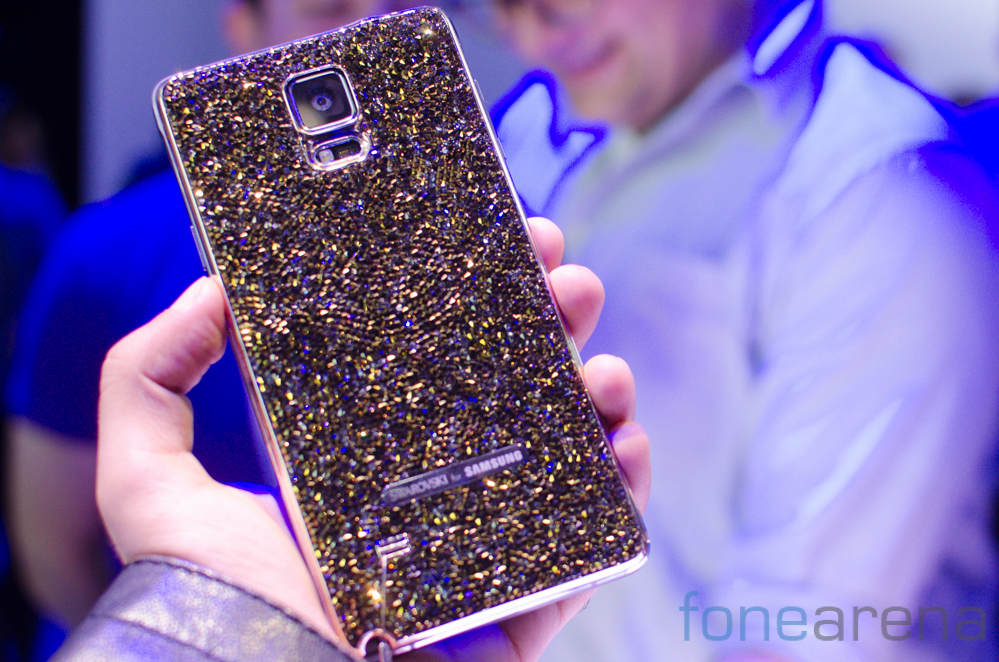 As you can see the Note 4 is encompassed in gold crystal back which makes the phone stylish. The cases come in glittering gold and sparkling silver back cover. Samsung has previously partnered with Swarovski for limited edition crystal back covers for Note 3.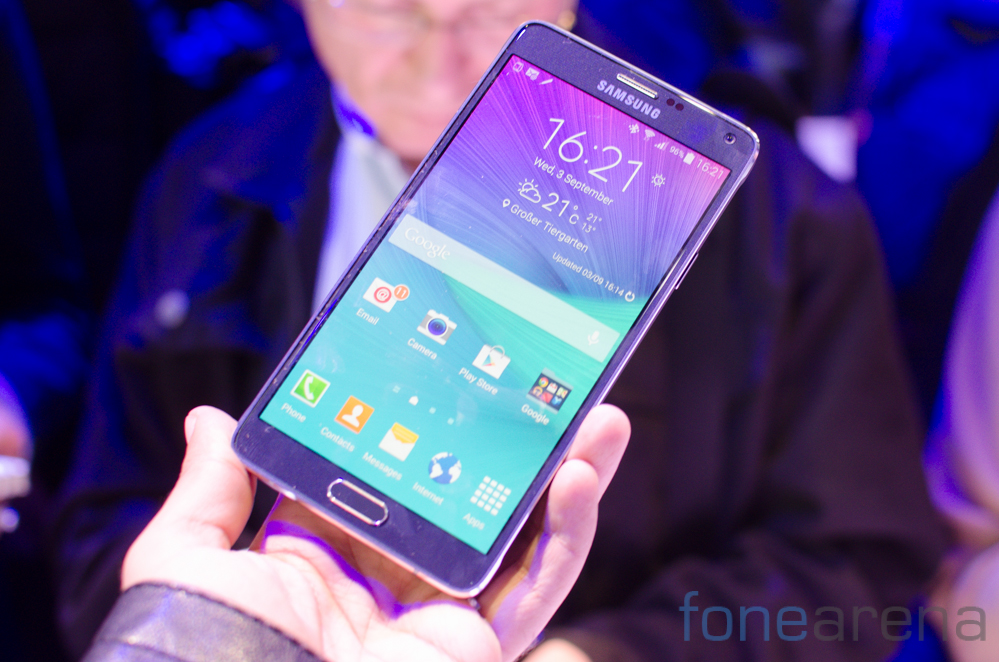 The Swarvoski crystal back cover are not folio cases and hence do not have a flip cover to protect the screen at the front similar to other cases. Samsung extended its Swarovski collection to the Gear S with a S Strap that has integrated Swarovski cut crystals made from company's newly launched Crystal Fine Mesh.