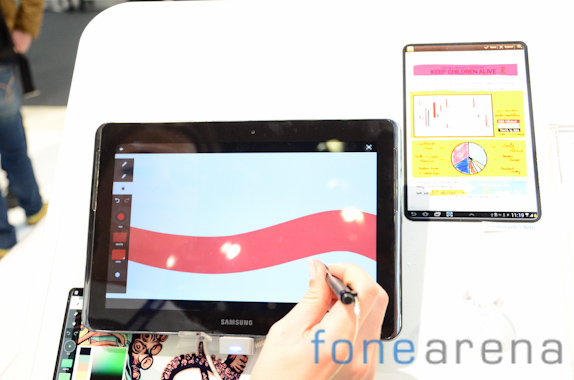 Here is a quick look at the Samsung Galaxy Note 10.1 which was announced recently.
The video shows the different features of the tablet that can be used along with the S Pen. The pen and the tablet use 6 different pressure points to determine the thickness of the lines to be drawn on screen.
httpv://www.youtube.com/watch?v=AYqudcz-Yq4
The pen can be used to create and erase lines. You have the ability to input text by writing words in your own hand-writing. The tablet then converts your handwriting into text.
Another feature is the ability to calculate mathematical problems using the tablet. For example you enter a formula such as 5 + 3 and the tablet gives you the answer by sensing the equation as 5 + 3 = 8. You press the button at the middle of the stylus to switch between the various screens and modes.