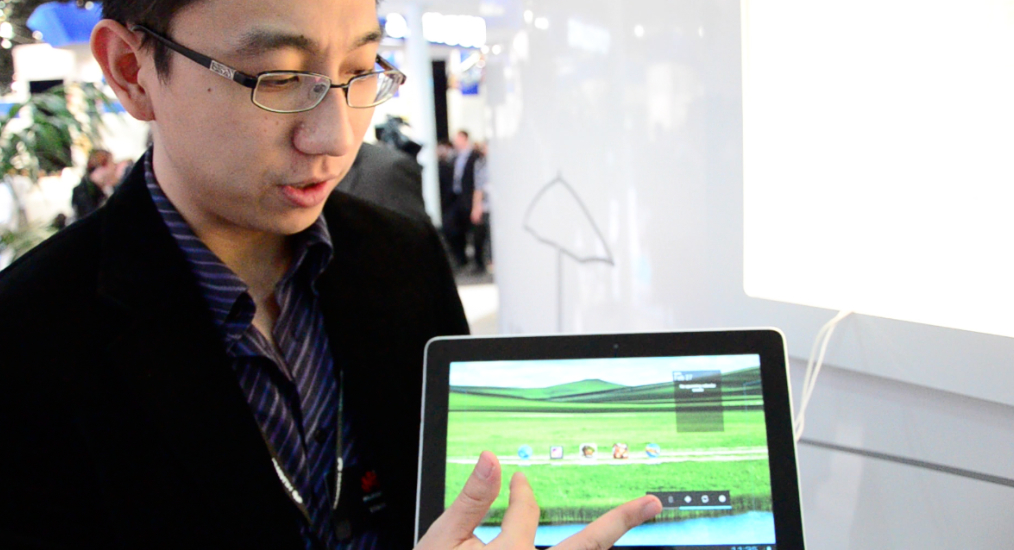 Here's a quick look at the quad core Huawei MediaPad 10.1 which was unveiled yesterday during the Huawei pre-MWC event.
httpv://www.youtube.com/watch?v=YVkWUMdgP94
The MediaPad 10.1 comes as the update to the MediaPad 7 which was launched last year in Singapore. Huawei CEO described the MediaPad 10.1 as being better than the iPad 3.
Huawei have incorporated the MediaPad 7 into their stalls as a method to display the features of their different products.
The specifications of the MediaPad 10.1 are:
10.1″ Touchscreen with 1920×1200 Pixels Resolution
5 Megapixel Rear Facing Camera and Front Facing 1.3 Megapixel Camera
1.5GHz Quad Core Huawei K3V2 Processor
The MediaPad 10.1 will also have an LTE version which will launch by Q3 2012.