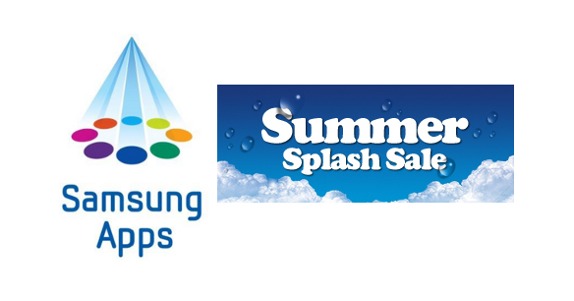 Samsung has announced Summer Splash at the Samsung apps site that offers Bada apps at the discounted prices. There are a total of 70 Bada apps that are available for Wave(GT-S8500) and Wave II(GT-S8530) at 20 % discount and some apps are also free.
These apps are selected from this year's top paid-for app list and there are range of apps in the categories like Games, Navigation and productivity.
Some of the Games include, Fruit Ninja, Shrek Forever After HD, Tom Clancy's Splinter Cell Conviction HD, PES 2011 – Pro Evolution Soccer, Earthworm Jim HD, Brothers In Arms 2: Global Front HD.The productivity apps include, Picsel Smart Office, Google Translate and Mobile maps for countries like India, Germany, Italy, France, Russia and Ireland.
The Summer Splash Sale lasts till 11th July 2011 in 41 countries including the UK, France, Germany, Spain, and India and the availability of the apps might differed by country.