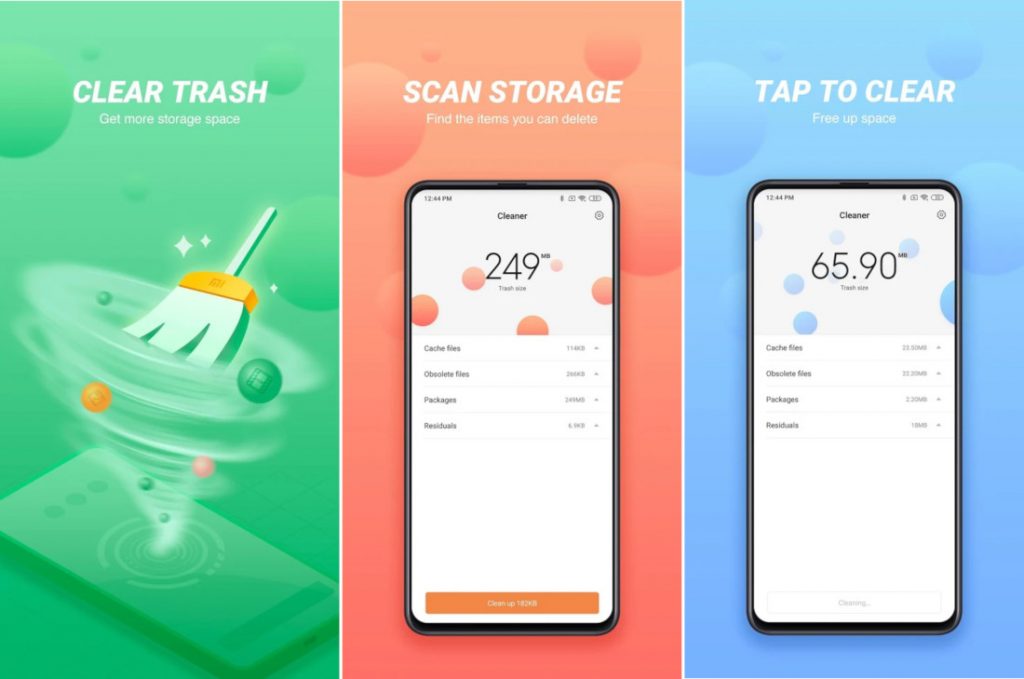 Towards the end of June, the Indian Government announced it's plan to ban 59 Chinese apps including TikTok, ShareIt, and Clean Master. Cheetah Mobiles, the company behind Clean Master was in news a few months back when Google decided to pull off quite a few of their apps from Google Play Store including the Antutu benchmark. Apps like Clean Master were popular amongst users which helped in clearing the cache of the phone. To those unaware Cheetah Mobiles is a subsidiary of Kingsoft Corporation. Xiaomi CEO and co-founder Lei Jun has also served as CEO and Chairman of the Kingsoft in the past.
Clean Master app has integration with some Chinese OEM devices such as Xiaomi, POCO, realme, and others. Clean Master is integrated into MIUI as Cleaner which can be found in MIUI Security app and as Phone Manager in realme devices. Xiaomi Cleaner Lite with similar features and UI also made an appearance on Google Play Store last year, but it seems like it has been pulled down now as it is no more available.
Cleaner app on MIUI requires multiple permissions including recording audio using the microphone at any time and also has full access (read, modify, and delete) of the device's storage.
Cleaner on realme UI is also supported by Cheetah Clean Master, but it also require some sensitive permissions such as Phone and Storage. The deep integration within OS means that one can not simply uninstall or disable the unwanted app.
An open letter to the entire POCO community. pic.twitter.com/JcvjTXh7lk

— #POCOForIndia (@IndiaPOCO) July 9, 2020
Following the Government Directive, these OEMs should be removing Clean Master and other banned apps from their devices with future software updates, but till then you can use this guide to protect your data by uninstalling these apps from your devices.
Make sure that you have adb installed on your device. You can download it from the links given below depending on the platform you're using. Windows/ Mac. If you are on a Mac you need to,

Extract the Android zip and place the folder on your Desktop.
Open Terminal
Type cd Desktop/Android
Enter ./ADB-Install-Mac.sh

Now, open the Settings app and go to About phone and tap on version multiple times until you see the message 'You are now a developer'.
Go to Additional Settings, followed by Developer options and click on the toggle to turn it on.
Enable USB debugging.
Connect your device to PC via USB cable, choose 'Transfer Files' mode and then run a command 'adb devices' in terminal/command prompt. You should get a pop-up on your device to 'Allow USB debugging' as shown in the screenshot below, the device address should appear in the terminal as soon as you allow USB debugging.
If the device address appears in the terminal, run another command 'adb shell' in the terminal, following which the device codename should appear on the screen.
Now, you can run one of the following commands depending on the device manufacturer to get rid of Clean Master,

MIUI – pm uninstall -k ––user 0 com.miui.cleanmaster
realme UI – pm uninstall -k ––user 0 com.coloros.phonemanager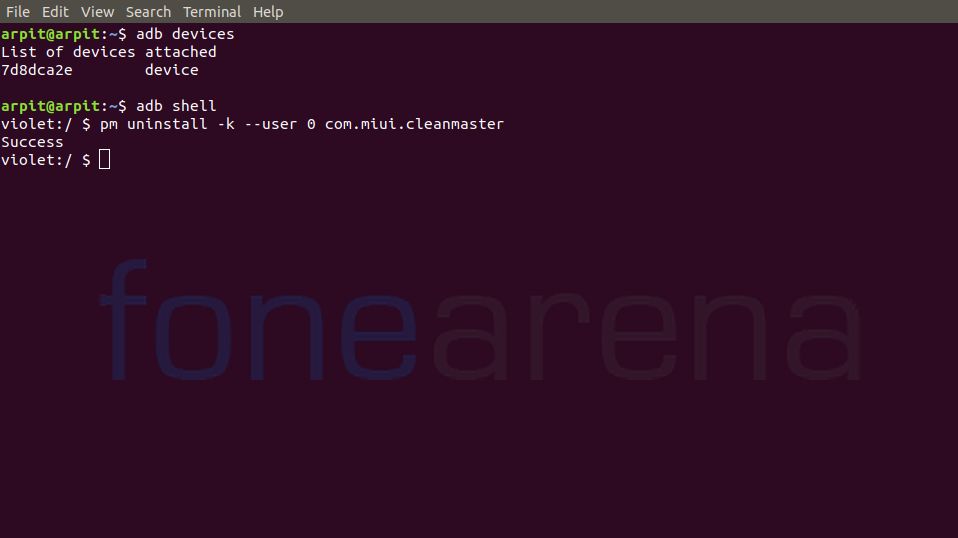 You can also uninstall other unwanted system apps from your devices using our guides for Xiaomi and realme devices, but before proceeding, we would advise our readers to take a back up of all important data to be on the safer side. A tiny mistake during the procedure could result in a boot loop, so make sure you know your way around it.
Warning disclaimer: FoneArena is not responsible for any damage or loss caused to your device.