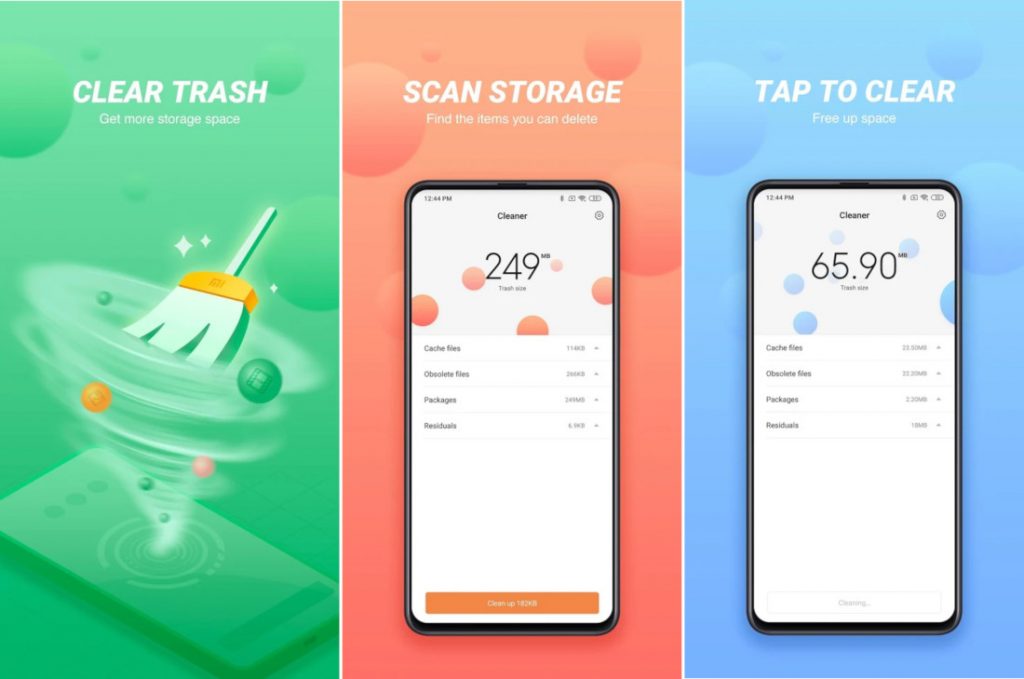 Xiaomi's MIUI is amongst the most popular Android skins with more than 300 million worldwide users. MIUI is a heavy skin on top of Android and focuses towards providing a rich user experience and to fulfill this, MIUI is loaded with many system apps like Calculator, Recorder, Screen Recorder, Mi File Manager, ShareMe (Mi Drop), App Vault, Mi Video, Yellow pages and many more.
After the launch of Android One series of smartphones, Xiaomi slowly started listing in-house MIUI apps on Play Store. Xiaomi already has ShareMe (Mi Drop), Mi File Manager, Mi Remote, App Vault, Mi Video, Mi Calculator, Mint Browser, Mint Launcher listed on the play store and the company recently released Mint Keyboard with support for 23 Indic languages, stickers, GIFs, fonts and themes.
Now, we have spotted a new app on the play store from Xiaomi, the Cleaner Lite app is recently listed on the play store. The app is available for users under early access program and it helps users free up storage on their devices. The app asks to grant certain permissions, but it works just fine even if the permission to make and manage phone calls is not granted.
The app clears cache files, obsolete files, apk packages, and residuals, the in-app UI is very similar to the MIUI Security Cleaner app. Before using the service, users must agree that Xiaomi will collect, process and use their personal data in accordance with the company's privacy policy. Since the definitions used in the service are provided by Clean Master, users must agree to Clean Master privacy before using the feature. The app is available for Android phones and can be downloaded from the Google Play Store.