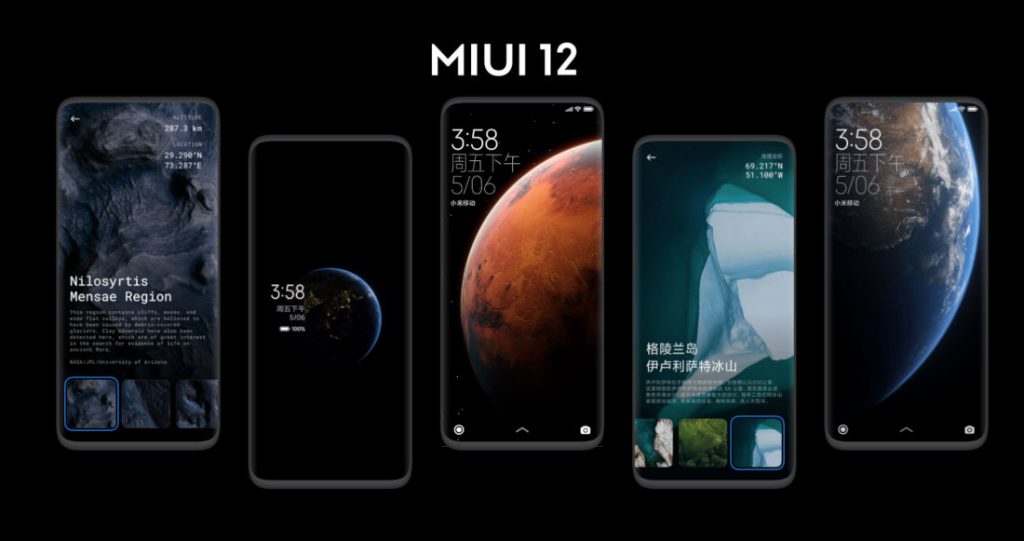 Xiaomi today introduced MIUI 12, the company's next-generation UI for its smartphone at an event in, as it had promised. It brings improved visual effects, new wallpapers, privacy improvements that now shows all sensitive behaviours of an app, Improved Xiaomi 's AI phone assistant with AI calling and support for dialling, especially helpful for the hearing impaired. Xiaomi has also optimized the motion recording algorithm adding sleep monitoring so that it can record snoring. The company says that it is offline and will not send the recorded data.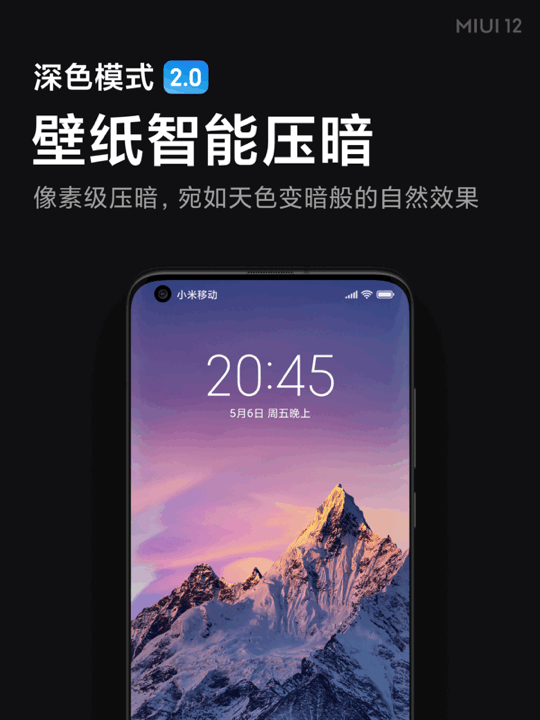 Dark mode 2.0: 42 built-in applications and 20 mainstream applications are deeply customized for MIUI's dark mode, and several third-party applications now support non-linear colour invert algorithm that accurately identify interface elements, and dynamically inverts colours for each interface object. In the dark mode, font weight is adjusted dynamically to reduce glare and blur, screen brightness is automatically adjusted for accurate colour, high contrast and contents are sharper in light environment.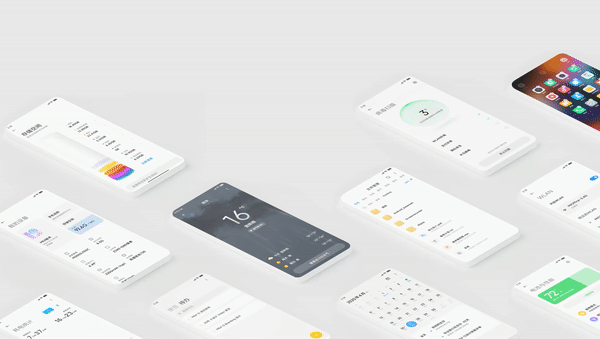 Self-developed physical animation engine rewrites the underlying rendering mechanism. Through the MAML illustration engine, Folme animation engine, and MiRender rendering engine, elegant visual and animation effects such as perfect dynamic rounded corners, advanced colour mixing, control-level real-time blur, physical space motion, and dynamic forms are improved.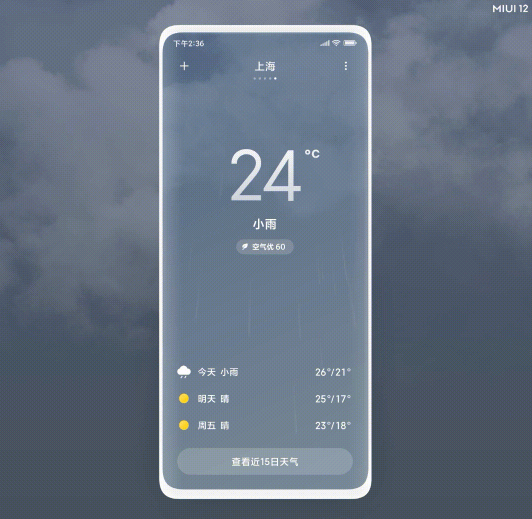 Natural and vital climatic elements in weather app that lets you feel the climate change such as sunshine, breeze, rain, snow, hail etc. by simulating them on the screen Picture-in-Picture lets you drag an app to the side to transform into a small window when using full-screen apps like video players  or playing games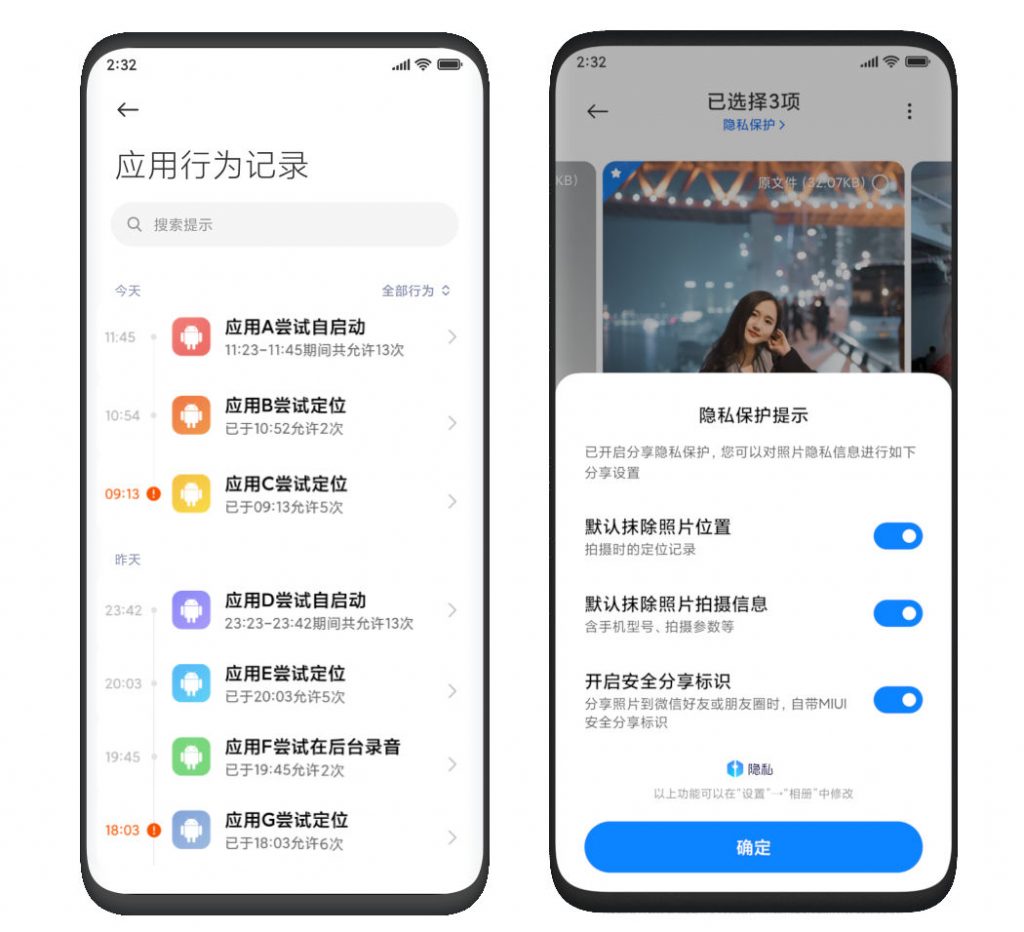 Privacy improvements includes Flare, Barbed Wire, and Mask Privacy System. Flare logs what all app has access to cameras, microphone, or GPS location. Barbed Wire asks only once, allow every time, or reject option when app asks for location, microphone, or camera access and Mask System prevents untrusted apps from accessing contacts, calendar, call logs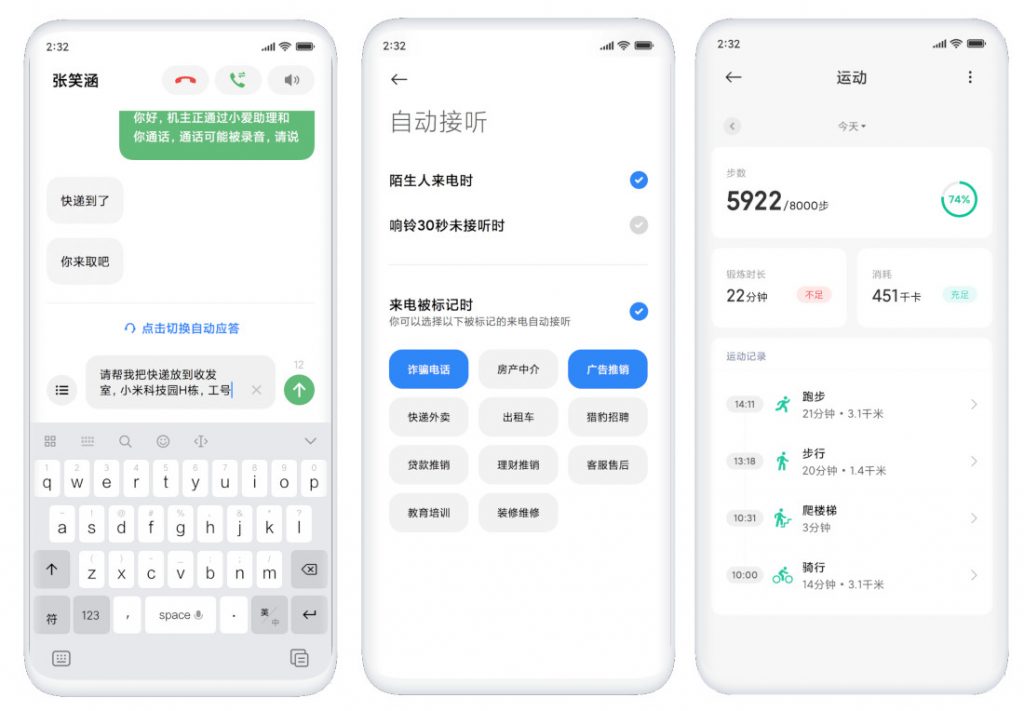 Automatic answer for spam calls: Set callers to be automatically answered by AI, so they don't disturb you, and you can also view the call log afterwards. AI calling for Hearing impaired, so they can communicate with others by phone. To answer a call using AI calls, you enter text, and Xiaoai helps you communicate with each other.
Self-developed AI motion algorithm for sleep tracking with accurate identification, low power consumption based on Xiaomi MACE Micro. Not only is the data accurate and high-precision, it also saves power, and the power consumption is less than 1% throughout the day Automatically record a whole day of movement when the mobile phone pocket. In addition to Walking, it can now detect running, cycling, and climbing stairs automatically.
MIUI 12 closed beta will roll out in China today. MIUI 11 stable Chinese ROM will be rolled out for range of devices by June, said Xiaomi. No details about the Global ROM yet.
First set of devices that will get MIUI 12 stable update in China from June
Mi 10 Pro
Mi 10
Mi 10 Youth Edition
Mi 9 Pro 5G
Mi 9 Transparent Edition
Mi 9
Redmi  K30 Pro 5G
Redmi  K30 Pro
Redmi  K30 5G
Redmi  K30
Redmi  K20 Pro
Redmi  K20
Second Batch
Mi Mix 3
Mi Mix 2S
Mi CC9 Pro
Mi CC9
Mi CC9 Mito Customized Edition
Mi 9 SE
Mi 8 Pro in-display fingerprint version
Mi 8 Transparent Explorer Edition
Mi 8
Redmi Note 8 Pro
Redmi Note 7 Pro
Redmi Note 7
Third Batch
Mi CC 9e
Mi Note 3
Mi Max 3
Mi 8 Lite
Mi Mix 2
Mi 6X
Redmi Note 8
Redmi 8
Redmi 8A
Redmi 7
Redmi 7A
Redmi 6 Pro
Redmi 6
Redmi 6A
Redmi Note 5 (Redmi Note 5 Pro in India)
Redmi S2/Y2
Note: Some devices like Redmi Note 9 Pro / Pro Max are not there in the list since they are not launched in China.