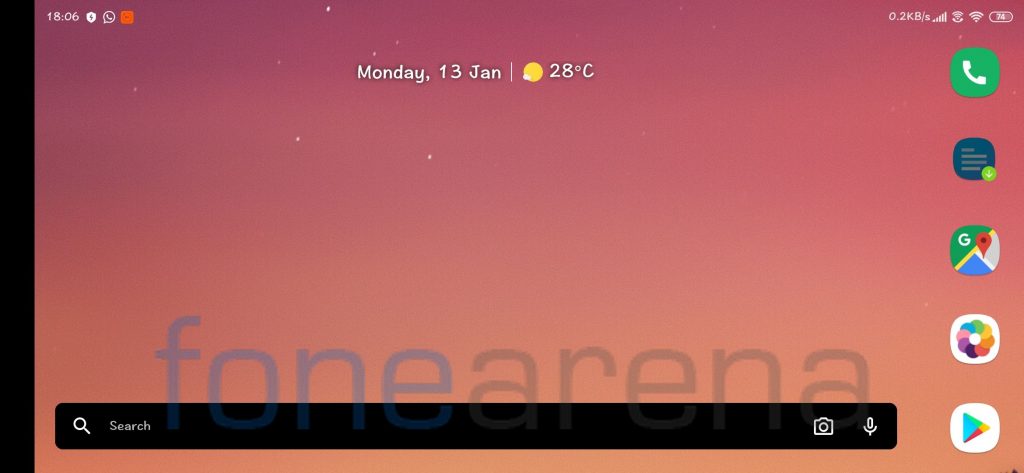 Microsoft introduced the Microsoft Launcher for Android back in 2017 and kept introducing new features such as Theme Support, Cortana Integration, Screen Time, and Cricket Score widget. Now, Microsoft Launcher preview app brings Dark Mode and Landscape Mode along with a new user interface to Microsoft Launcher.
Microsoft recently listed a new app, Microsoft Launcher Preview with version 6.0 on the Play Store, this is still in the Alpha stage as the Play Store listing says pre-release. Microsoft says that the new app is built on a new code base to make new features possible, such as Dark Mode, Landscape Mode, and numerous performance improvements (speed to load, low memory utilization, battery optimization, and fluent animation).
The new preview app brings the Dark Mode to the Microsoft Launcher which Microsoft says is compatible with Android Dark Mode settings. Apart from Dark Mode, it also brings new icons, widgets, adaptive icons to give your phone a consistent look and feel.
Microsoft warns that this preview version is buggy, and has some unfinished features and user interfaces. This preview version contains only a subset of the standard features that are available in the main app, so you may stick to Microsoft Launcher for a more reliable and complete experience.
via | Download Microsoft Launcher Preview
Microsoft Launcher Preview Features
Give your phone a new look
• Personalize your apps with custom icon packs, and use adaptive icons to give your phone a consistent look and feel.
• Enjoy Bing daily images as your wallpaper, or use your own photos.

Dark Theme
• Microsoft Launcher supports Dark theme for your viewing pleasure. Select dark theme for comfort of use at night or in low light environments. This feature is compatible with Android phone's dark mode settings.

Landscape mode

• Microsoft Launcher supports horizontal orientation to enhance your viewing preference.