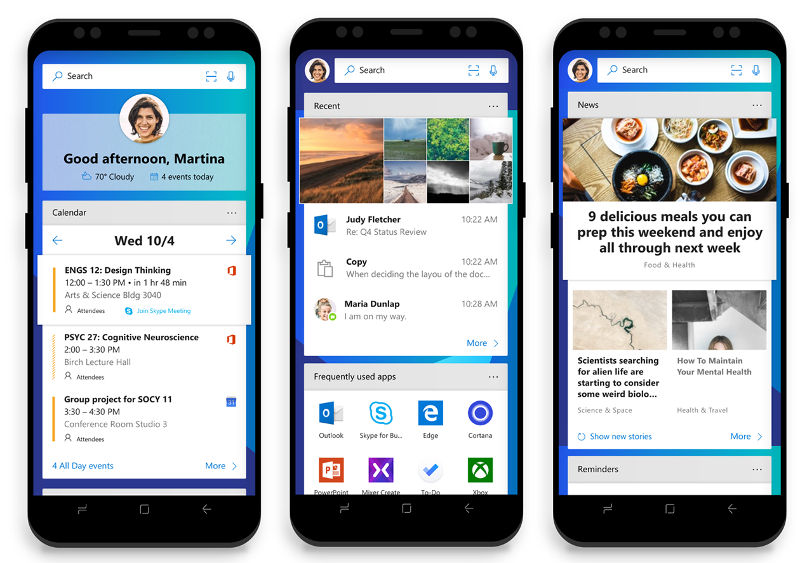 Microsoft has rolled out a new beta update of the Microsoft launcher for Android which brings most requested features like revamped home screen, theme support with a 12×12 grid view, better sub-grid positioning, support for more than five apps in the dock and more.
Here are the new features of the Microsoft launcher,
Support more apps grid layout: now you can get maximum 12X12 grid view for apps page;
Sub grid support: now you can move apps/widget half grid;
First time user experience enhancement: Support migration from other launcher and backup / restore or manual setup home screen during welcome page;
Apps font fine tune: avoid text wrap and improve truncation logic;
Now drag/drop apps will not enter edit mode;
Support long press apps icon popup menu when you in app drawer;
Support folder icon/shape edit;
Dock: support more than 5 apps in the dock;
Search bar: by default show search bar on the bottom for new users;
Theme: support theme on settings page;
Weather / time widget UI improvements;
Settings page restructure;
Crash fix, bug fix & performance tuning
Microsoft Launcher recently passed one million active users on Android. As this is a beta release, you will have to sign up for the beta tester via Google Play and hit 'Become a tester' to join and download the launcher from Google Play Store here.