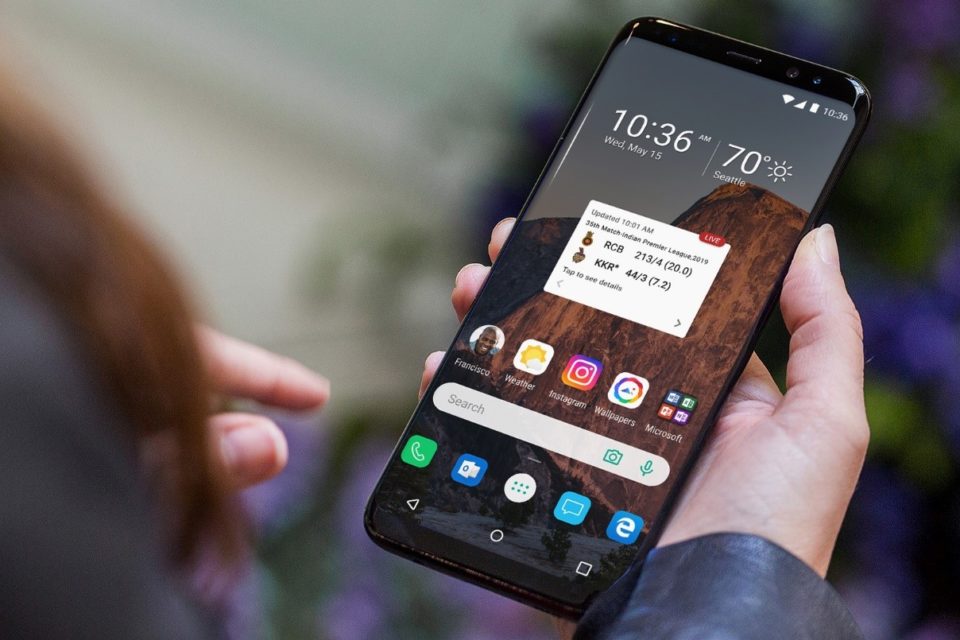 Microsoft relaunched the Arrow Launcher for Android as Microsoft Launcher in October 2017 with new features and design tweaks. The launcher included features from Arrow Launcher like Bing integration and the control center panel at the bottom of the screen and new features were added to the launcher with every update. Today, Microsoft has launched a new widget for Microsoft Launcher for Android devices that brings live action from the cricket pitch directly to the user's phone's home screen.
The widget updates the scores automatically to ensure that the user gets the latest score whenever the user unlocks the phone. Furthermore, Microsoft Launcher users can even customize the widget by choosing the teams they follow and track their performance in real time no matter where they are.
Additionally, the widget also supports multiple matches and users can view live scores of more than one match at the same time, right from the home screen itself without having to toggle between tabs.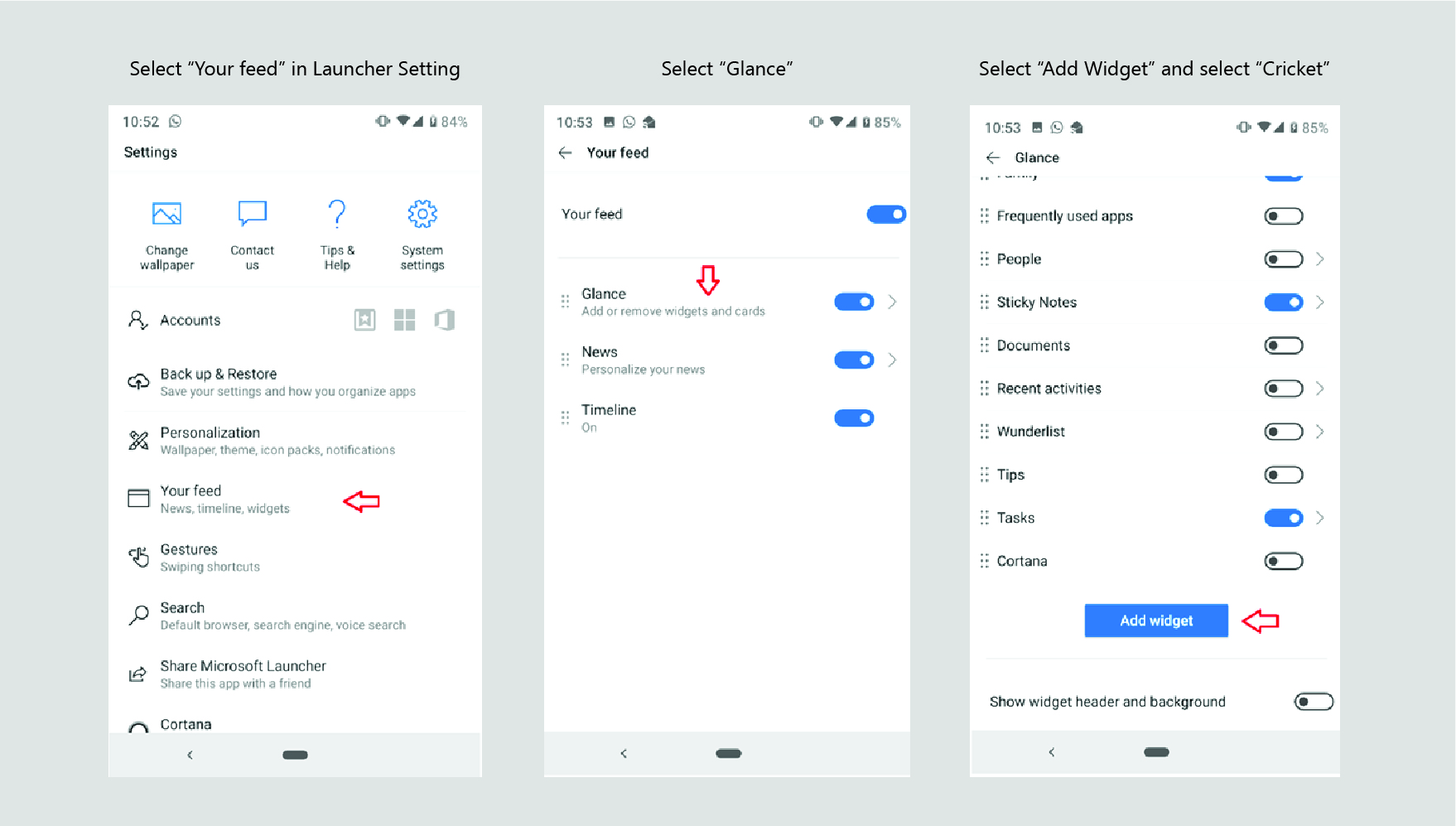 How to add the new cricket widget on Microsoft Launcher?
Step 1: Download Microsoft Launcher for Android from the Play Store and install it.
Step 2: Go to the Launcher's 'Add Widgets' page by pinching on the home screen and select the cricket widget.
Step 2a: Alternatively, you can also go to Launcher settings > Your feed > Glance and click on 'Add Widget', to enable the widget.
Step 3: Choose the teams you would like to follow and the widget will start displaying the live scores on the home screen.
Microsoft Launcher will also let Android users continue viewing photos, editing documents, or reading websites from a mobile to a PC. It offers a tailored feed of your important events, top news, recent activities, favorite people and most frequently used apps. You can access The Feed by swiping right. You will also get the ability to change backgrounds and there is also "gesture" support to make you as productive as possible.