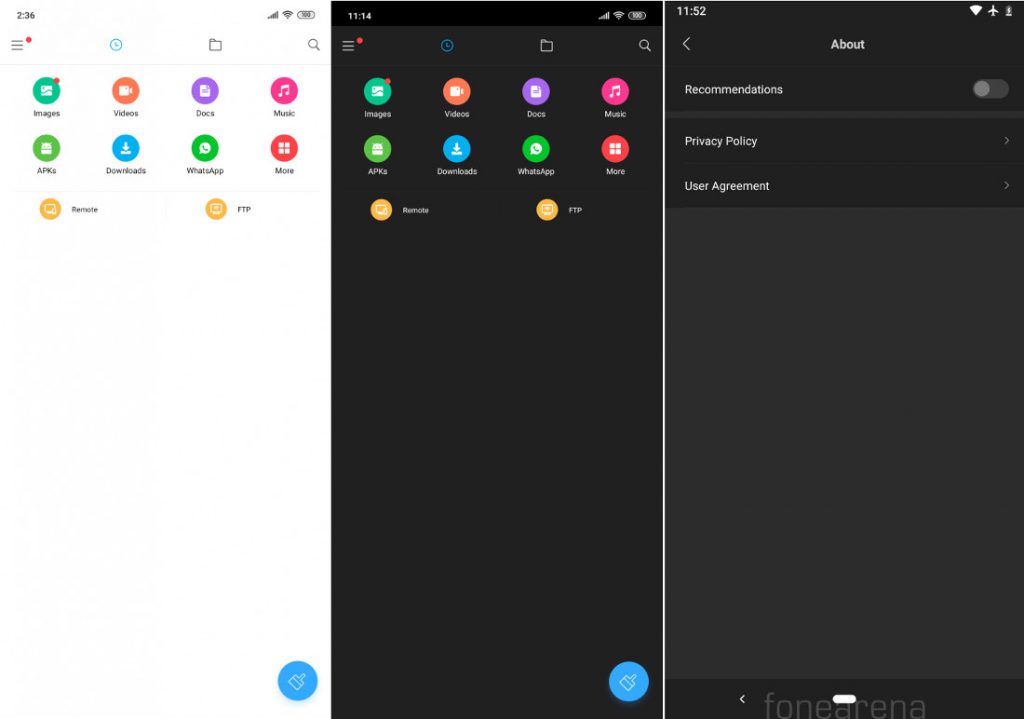 Xiaomi introduced system-wide dark mode on MIUI Global ROM couple of months ago but some of Xiaomi's in-house apps such as Mi Drop, Mi Music, and Downloads still lack dark mode. Xiaomi has recently added dark mode to its popular Mi File Manager app, the app is not exclusive to MIUI users and can be downloaded from Play Store. Apart from dark mode, Xiaomi has also worked on redesigning the app to make it look more simpler and cleaner.
The option to turn on dark mode can be found in Mi File Manager settings on non-MIUI phones. MIUI users don't have a toggle to turn on dark mode in Mi File Manager as of now as it is controlled by the dark mode in system settings. The system-wide dark mode is available on selected devices running MIUI Global ROM.
The update (V1-190521) is available only for those who have signed up for beta testing of the app on the play store but you can download it from here and install on your device. Check out the changelogs below,
– File Manager looks much better now! We redesigned our app and made it simpler and cleaner.
– We added Dark mode. You can find it in the File Manager settings on non-MIUI devices. (If you have a MIUI device, a system-wide Dark mode can also be applied to our app. MIUI's Dark mode isn't available on all devices yet, but more and more device models will be supported in the future).
Srivatsan contributed to this post.