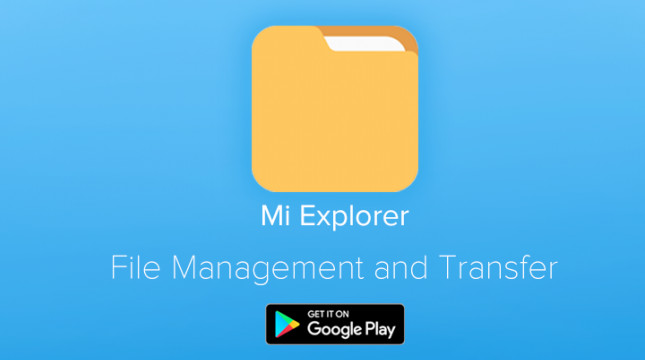 Update – January 19: Mi Explorer has received an update that now lets you turn off recommendations (advertisements)  from the settings on MIUI devices as well, so you don't need the workaround anymore we had mentioned in the article previously.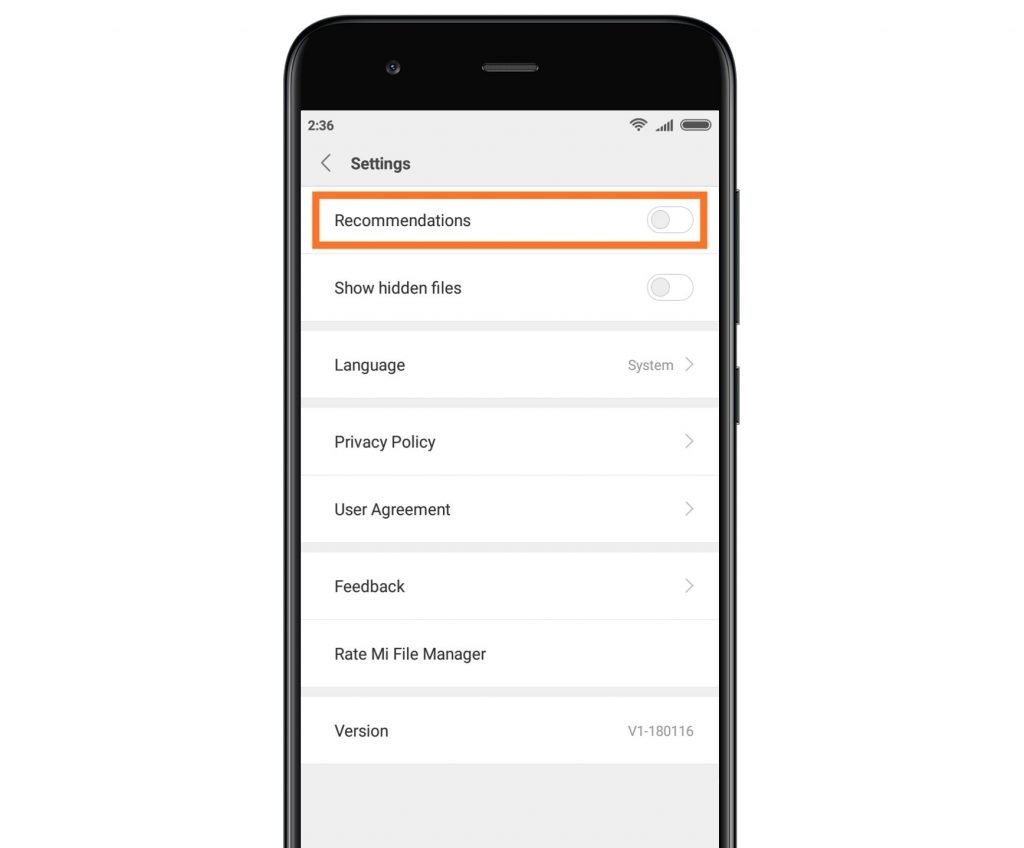 Xiaomi's MIUI is amongst the most popular Android skins with more than 300 million worldwide users. MIUI is a heavy skin on top of Android, but what sets it apart from other Android skins is its feature richness and customizations. MIUI focuses towards providing a complete user experience and to achieve this MIUI is loaded with many system apps like Explorer, Calculator, Recorder, Mi Drop, Mi Video, Yellow pages and many more. A couple of months ago, Xiaomi listed it's feature packed Mi Explorer app on Play Store, the app recently came out of Beta phase and in this post we will be looking at the features Mi Explorer offers.
There are three main sections of the app which Xiaomi calls Recent, Categories and Storage.
Recents shows the file you worked with or updated recently. Suppose user takes a screenshot or crops a already saved image, it will be shown at the top in recents whenever Explorer app is opened.
In Categories sections files are organised on basis of their formats, there are six categories as of now, Videos, Docs, Images, Music, APKs, Archives, user can see all the videos/images stored in device simply in a click. Folders for frequently used apps are also shown in this section so that users can quickly access files for the apps they use frequently. Let's say a user uses WhatsApp frequently, in that case WhatsApp folder will be shown just after all 6 categories.
Storage section provides access to folders on the device and external SD Card. This section can be used to keep the files organised on phone.
Apart from these, there is search button at the extreme right side which helps in searching for folders and files using the keyword provided by user.
In the images below the screenshots on the left side are taken on Mi A1 running stock Android while the device on the right is running MIUI.
Security app in MIUI offers handy features like Cleaner, Boost speed and more, for Non MIUI users Xiaomi has made the Cleaner feature available on Mi Explorer app as well. Using Cleaner users can free up storage space on their device by deleting Junk files and Cache, to launch the Cleaner click on the blue button at the right bottom of the screen.
Mi Explorer also offers basic features like Cut, Copy, Paste, Delete, Move, Favorites but apart from all these features Mi Explorer is also capable of compressing and decompressing Zip/RAR files. MIUI users can also hide files using Mi Explorer by swiping down, these hidden files can only be accessed by swiping down followed by a secure password (pattern or fingerprint).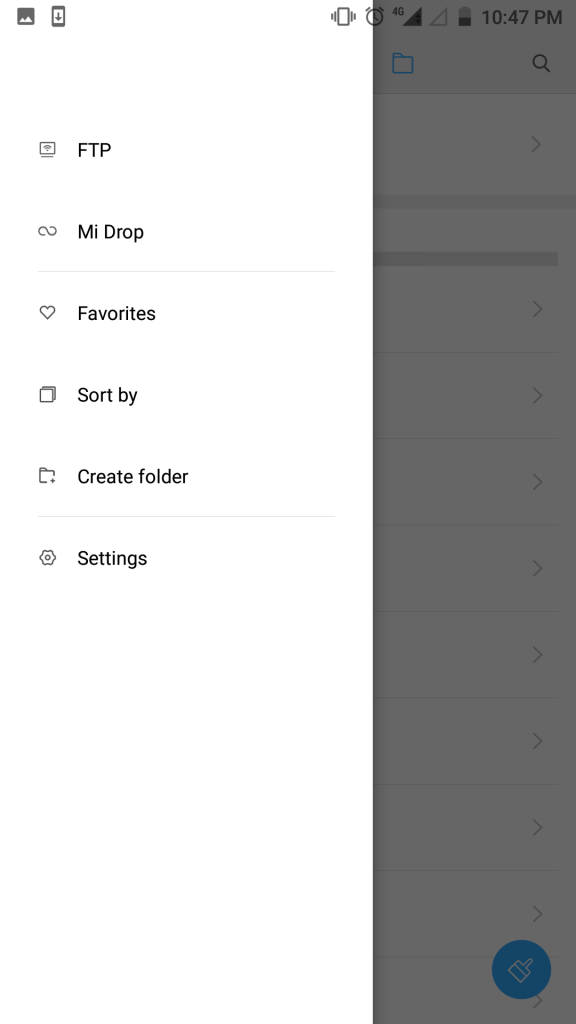 Mi Explorer also offers FTP feature, which can help in exchanging data between Mobile and PC wirelessly, for more details on FTP please refer to this post in which we have explained how to setup and use FTP feature. There is also a hyperlink for Mi Drop in the menu, clicking on which opens the Mi Drop app if it's installed on the phone, otherwise it redirects to Play Store for downloading Mi Drop app.
Xiaomi says that advertisement in apps are the main revenue source for the development of MIUI and hence Mi Explorer also shows app recommendations (advertisements) which might be annoying for some users, the recommendations are shown on Recents section only. These ad recommendations can be turned off in non MIUI phones but there is no option to turn off the recommendations on devices running MIUI (With an update Xiaomi has enabled this option for MIUI phones as well).
However, we have found a workaround to get rid of recommendations in MIUI devices as well, Firstly go to Settings and open App info page for Mi Explorer app.
Now clear the app data for Mi Explorer app, there is nothing to worry about as it will not delete the data stored on your device, it will only delete the app data for Mi Explorer app. After clearing the data, turn off the Mobile Data access for the Mi Explorer app because internet connectivity is required to load ads.
Now open the Mi Explorer app, it will show a pop-up to grant permission for accessing storage, give it the required permission. Now the app will show another pop-up to grant access to connect to internet using Wi-Fi, at this step user need to select 'Don't show again' option and then click on 'Exit'. The pop-up will appear everytime the app is opened, user need to click on 'Exit' each time to get rid of ads.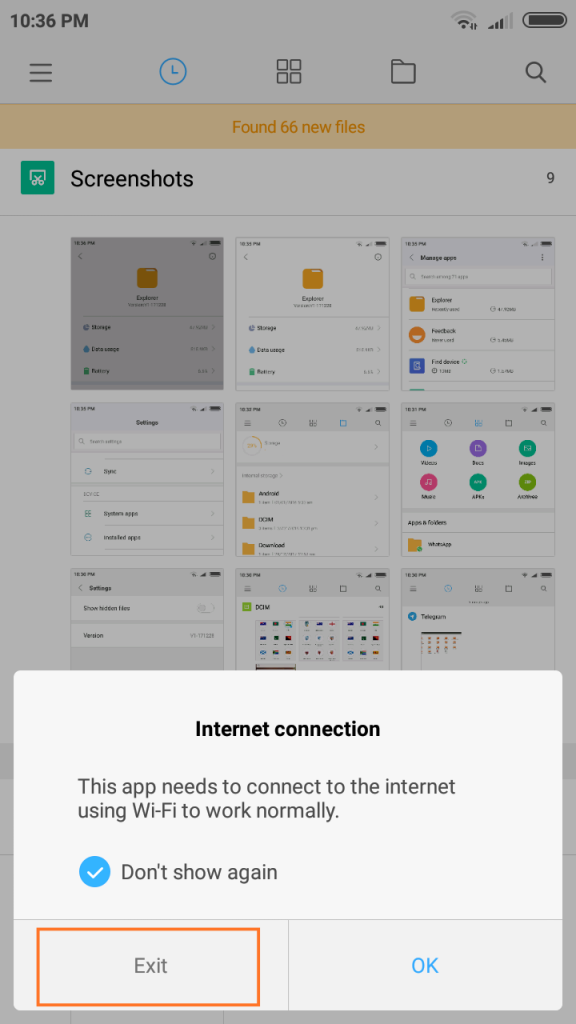 If you were looking for a feature packed Explorer for free, this might be a app for you. Also, let us know your opinion about showing recommendations (ads) in a Explorer app.