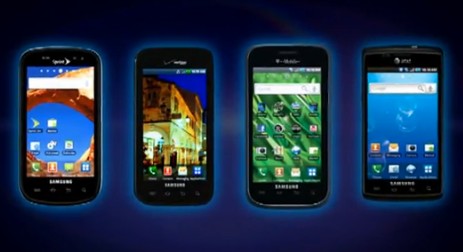 Samsung recently announced the Samsung Galaxy S series of smartphones on all national US carriers and selected US regional carriers (US Cellular, Cellular South), and Samsung is feeling very proud of it. Samsung uploaded a video on Youtube which is embedded below, in which you'll see the overview of  Samsung Galaxy S line. The video contains the following Galaxy S models:
T-Mobile – Samsung Vibrant
AT&T – Samsung Captivate
Verizon – Samsung Fascinate
Sprint – Samsung Epic 4G
International – Samsung Galaxy S
In the video, Samsung will tell you about some of the main features of  the Samsung Galaxy S. Want to know more? Then don't forget to watch the video after the break.
httpv://www.youtube.com/watch?v=V6DkWBq1Lf0