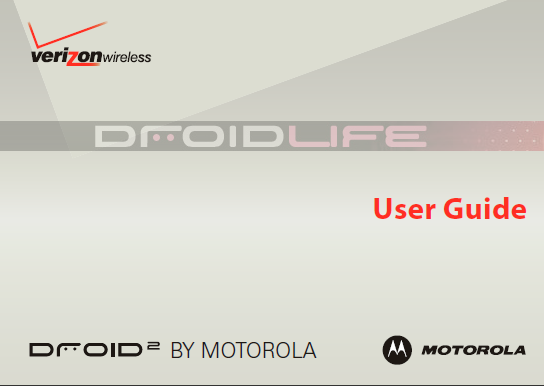 Verizon and Motorola are almost ready to launch the Motorola Droid2, which is a successor to the popular Motorola Droid. Recently we saw the leaked shot of the Droid2, and we also heard that Motorola has stopped the production of the Droid 1, which means that Motorola would be discontinuing the Droid 1 in the favor of Droid2, which is not bad. Because when the new Droid2 will come out, people will forget the Droid 1.
Folks over at Droid Life were lucky enough to get their hands on the User Guide of the Motorola Droid2. The guide shows that there are lot of good features in the Droid2. The device comes with both Swype and multi-touch keyboard. The Droid2 is running the same MotoBlur skin we saw on the Droid X, and it's also running Android 2.2. Hopefully, we should be hearing an official release date soon.
Download the Motorola Droid 2 User guide, and get ready for it if you are planning to buy Droid2.