Android based smartphones are notorious for having not so great battery life. This can be due to the hardware combination as in the case of the HTC One X with its power hungry Tegra 3 processor or just because of heavy usage by the owner.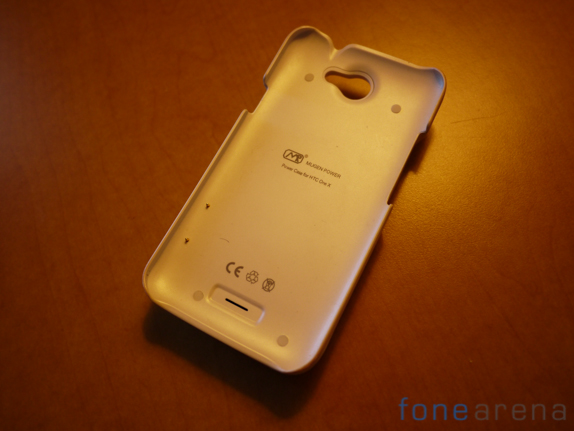 With that in mind, it is always a great idea to buy a spare battery or external battery pack but what do you do when you have a device like the One X without an interchangeable battery pack ? You look at Mugen for a solution. Famous for making a wide range of after market high capacity battery packs, they hooked us up with a unit for the HTC One X.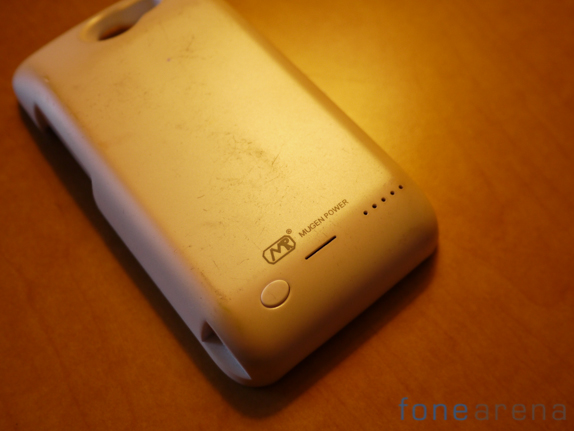 At the first glance you'll notice just how massive the battery pack is. With a whopping 6,000 mAh of power it can power up the phone almost 3 times from scratch. We've been using the battery pack over the past few months to gauge real life usability and long term appeal. The Mugen battery pack for the HTC One X simply snaps on to the back of the handset.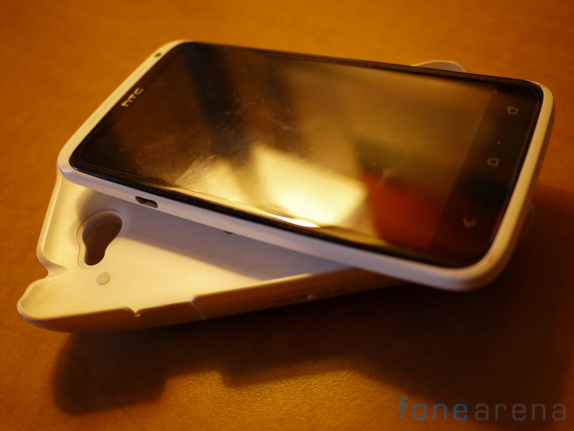 The charging pins built into the pack and the provided on the back of the handset facilitate an easy connection and doesn't require you to block the micro USB port.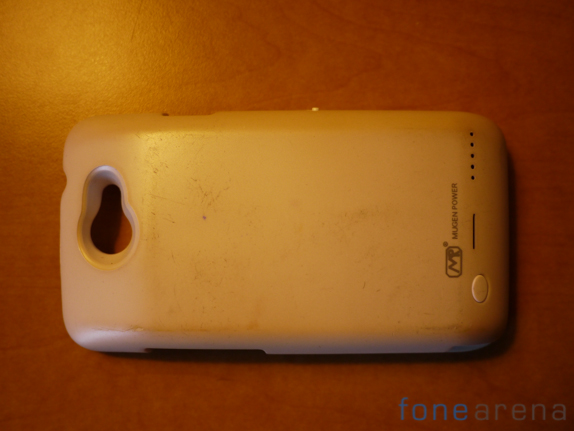 Over at the back of the pack you'll find the led indicators and a button to activate them. The leds indicate charging status and the amount of charge left. The battery pack is made of soft touch plastic that picks up a lot of scratches over time. In fact our only gripe with the unit was the not so great quality of plastics used. A matte finished hard plastic body would perhaps feel and look more premium.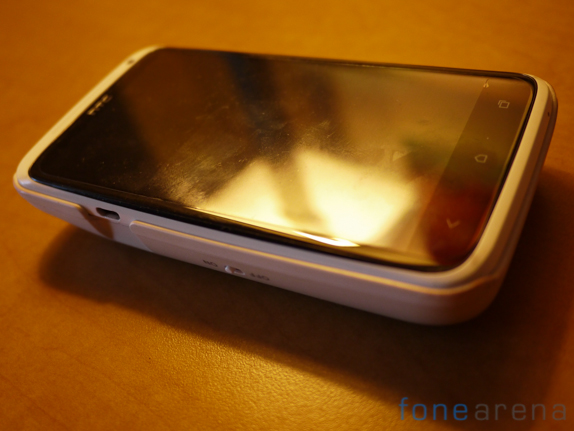 Coming to battery performance itself, the unit lives up to its promise and delivers what its says on the box. The battery pack has got us out of many sticky situations where having that extra amount of juice was very helpful. At almost $100, it is definitely on the pricey side but if you need a battery pack that'll get you through a day or more, this should be your top choice. The weight and size of the unit can be a bit daunting and just because of that, Mugen offers a 3000 mAh as well that has a much slimmer profile. You can take a look at the unit over at Mugen Power's website by following the link.