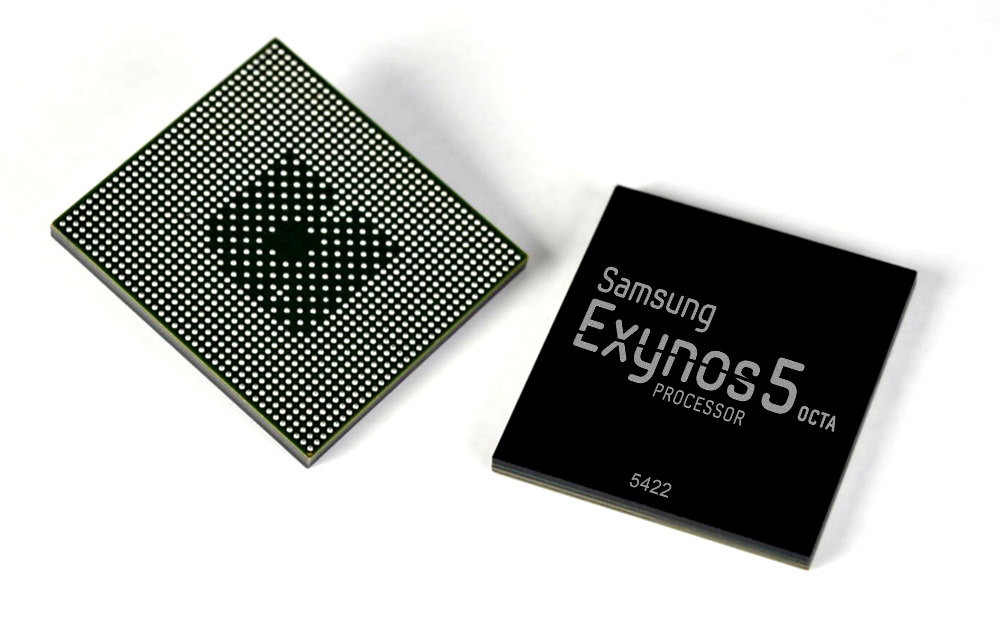 Samsung has unveiled its new Exynos 5 Octa chip, 5422 and its first Hexa-Core chip, Exynos 5 Hexa 5260 at the Mobile World Congress 2014 in Barcelona. These chips are based on ARM big.LITTLE technology, similar to the Exynos 5410 and 5420 chips unveiled the last year, these also include Heterogeneous Multi-Processing that can run combination of up to eight or six cores, respectively, to provide optimum performance.
The Exynos Octa 5422 also has adaptive hibernation technology for low power consumption and Mobile Image Compression (MIC), where the display data is compressed into half to minimize memory bandwidth requirement and uses only four MIPI lanes. It has four Cortex A15 chips clocked at 2.1 GHz and four Cortex A7 chips running at 1.5 GHz. This deliver up to 34 percent higher performance than in previous Exynos Octa models, says Samsung.
The Exynos 5410 was introduced with the Samsung Galaxy S4 and the Samsung Galaxy Note 3 had the Exynos 5420 chip. The new Exynos 5422 might be used in a variant of the Galaxy S5, as it was accidentally leaked on the official blog. It uses the same ARM Mali T628 MP6 GPU from last year's Exynos 5420.
This one is also based on 28nm High K Metal Gate Process technology. It supports WQHD (2560 x 1440) and WQXGA (2560 x 1600). It has Multi Format Codec (MFC) that supports 4K UHD resolution.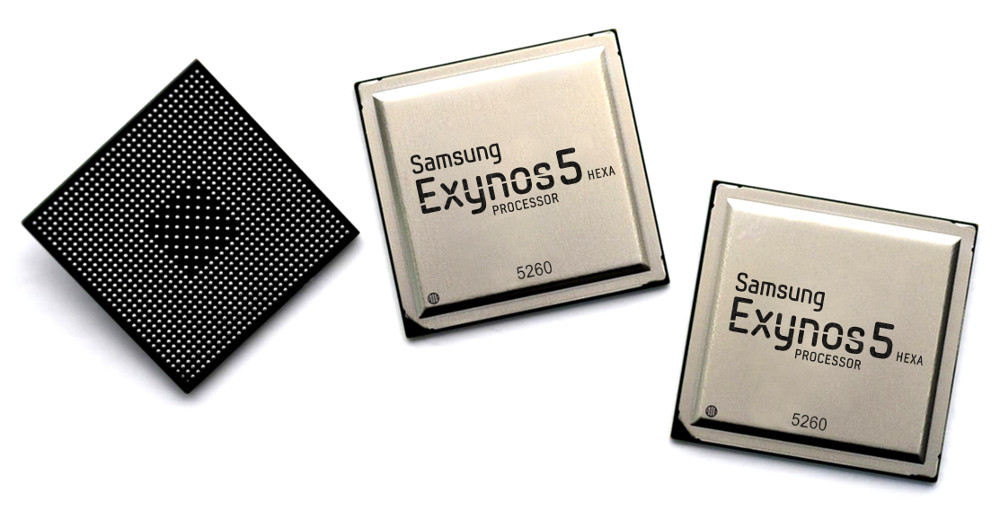 The Samsung Exynos 5 Hexa 5260 is the world's first ARM based six core mobile CPU, with 28nm HKMG process technology. It has two Cortex-A15 cores clocked at 1.7 GHz per core and four power efficient Cortex-A7 cores clocked at 1.3 GHz per core. It is also based on ARM's big.LITTLE architecture and has Heterogeneous Multi-Processing (HMP). It also has an ARM Mali T628 GPU.
It has Display Port (eDP) interface, memory bandwidth supporting up to 12.8GB/s, support for up to WQXGA (2560 x 1600) display resolution, Full HD (1080p) playback at up to 60 frames-per-second (fps), H.264, MPEG4 and VP8. The Exynos 5260 is currently in mass production and is used in the Samsung Galaxy Note 3 Neo that was launched in India recently.
The new Exynos 5422 Octa is currently in sampling stage and the mass-production is expected in the first quarter of 2014.