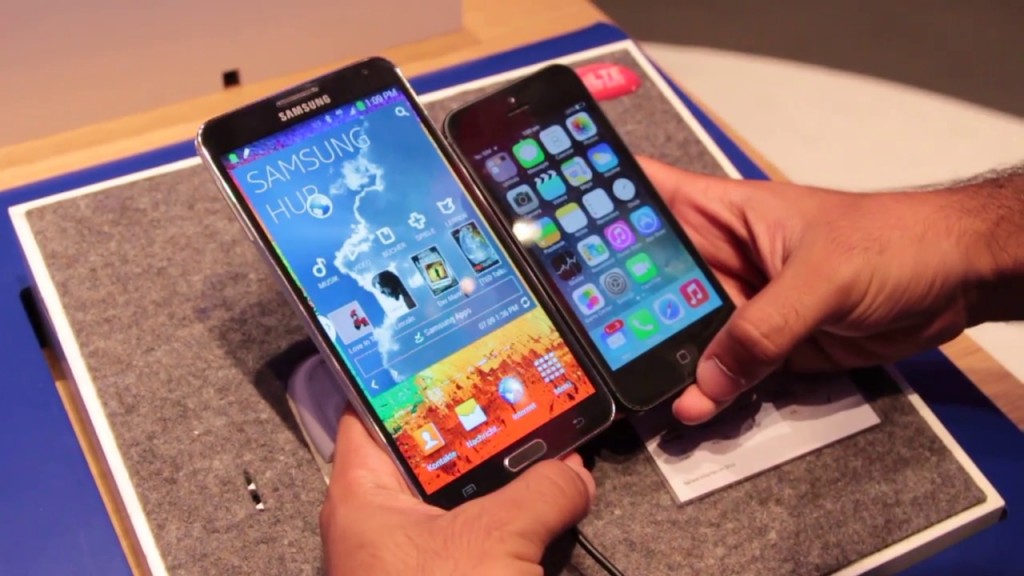 The Samsung Galaxy Note 3, launched at IFA received much attention mainly for its extensive customization options apart from the top end specifications. These options mainly deal with the back covers, ranging from metal to false stitched leather, and literally anything can be done with respect to the back cover. Guess which other device offers similar or even better customization? You guessed right, it's the Moto X. One of the few devices in the world that can come with a wooden back, the Moto X is the Googlorola company's only ticket back to being credible. With increasing competition and their top end specs, can the decidedly mid specced phone match up against the Note 3? We try to find out in a quick comparison video –
httpv://www.youtube.com/watch?v=_fQ4IMGBoIM
As you can see from the video above, there are quite a lot of differences between the Note 3 and the Moto X. Lets start with the display. Despite both being based on the same technology – AMOLED, the Galaxy Note 3 screen is not only bigger(5.7 inches vs 4.7 inches) it's also subjectively better in person, thanks to the full HD resolution and the non-pentile nature of the screen. That said, the smaller screen on the Moto X actually helps in making it more ergonomically better than ever, and that's what Moto's going for here.
The primary hardware level differences from the outside are the addition of a USB 3.0 port and the IR blaster on the Note 3, while nothing of that sort exists on the Moto X. Also, the back, which is customizable on both the devices can obviously change with each of your choices and taste, but the more integrated approach on the Moto X is likeable but with obvious pitfalls of no micro SD card slot or a removable battery.
Software though is really interesting on both the phones. Both run Android, no doubt, but there is literally no skinning on the Moto X while the Note 3 is trademark TouchWiz. Both have impressive extra features too, like the always listening Google Now and Twist Camera functions on the Moto X while there are tons and tons of S-Pen enabled options on the Samsung Galaxy Note 3 like the S-Pen Action commands, and other non-related to S-Pen like Multi Windows, Multi Vision, Group play etc. The TouchWiz is definitely more feature rich, but for people who prefer Stock Android, the Moto X might look like a better option.
And that's all for our quick comparison. We know there's a lot more to talk about, so we shall wait for more hands on time with both these devices in comparison, in our labs, hopefully soon.