The Samsung Galaxy Note 3 was the star of the IFA 2013 in Berlin and it was announced along with a lot of accessories. The Galaxy S4 was the first device to have the S-View cover which not only protected the device, but had a small window to let you peek at the screen for important information. The Galaxy Note 3 is also getting an S-View cover, but the window on the Note 3's S-View cover is fairly large and it is expected to let you perform more than a few basic options. The S-View cover comes in a wide variety of colors and there are nearly 10 color options available.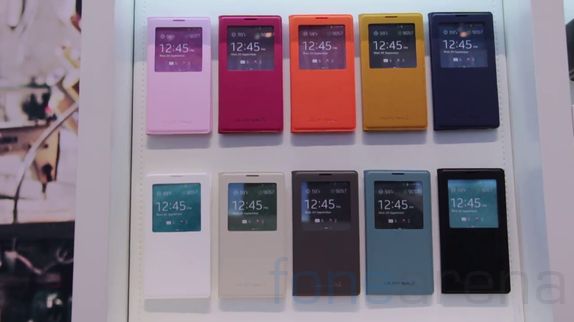 The Galaxy Note 3 has a unique accessory which is primarily targeted at female customers – Mini Purse cover. The Mini Purse cover, as the name suggests is a case that doubles as a mini purse. Galaxy Note 3 can be attached to right side of the purse and there is a place on the left side that can accommodate other things like money, keys and so on.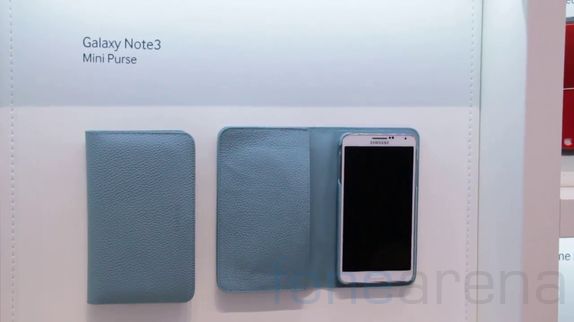 You can check out the video below to know more about the S-View cover and Mini purse cover for Note 3.
httpv://www.youtube.com/watch?v=JFbuoAQ_3zg
The Galaxy Note 3 also comes with wireless charging support with the help of a different case. The Wireless charging case was showcased in White and Black, but should be available in a range of colors pretty soon.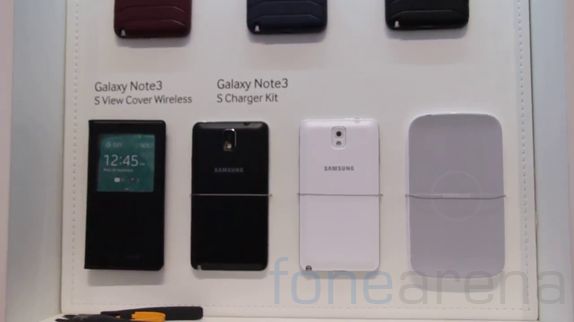 Along with the case, you get the wireless charging kit which is based on the Qi standard. Once you have the wireless charging case on, you can place the Note 3 on the charging plate(which has to be connected to AC supply) and the phone starts charging.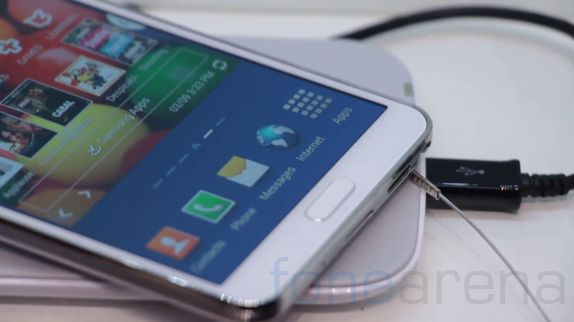 You can check out our quick demo video of the Wireless charging feature in Note 3.
httpv://www.youtube.com/watch?v=yypcq5rUBvo