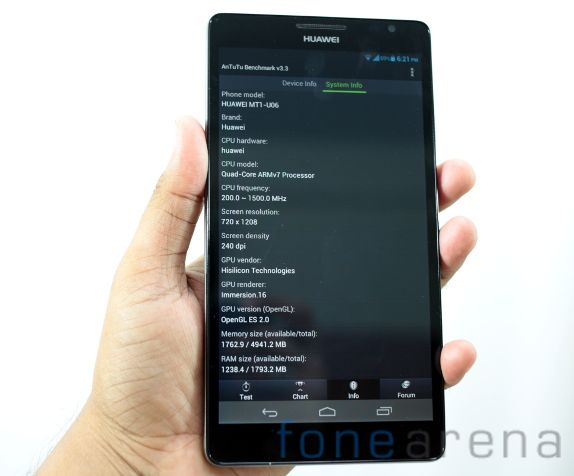 Huawei launched the Ascend Mate with a 6.1-inch HD display in India earlier today. We brought you the unboxing of the device earlier today, here we have the benchmarks of the device. The Ascend Mate is powered by a the Huawei's own K3v2 processor developed by HiSilicon Technologies from Huawei. It has four 4 ARM Cortex A9 cores based on ARMv7 architecture. The chip is based on 40nm technology. It has a 16-core Vivante GC4000 GPU. Huawei uses the same CPU and the GPU in the Media Pad FHD.
httpv://www.youtube.com/watch?v=L-NGMxuoVGs
Quadrant Benchmark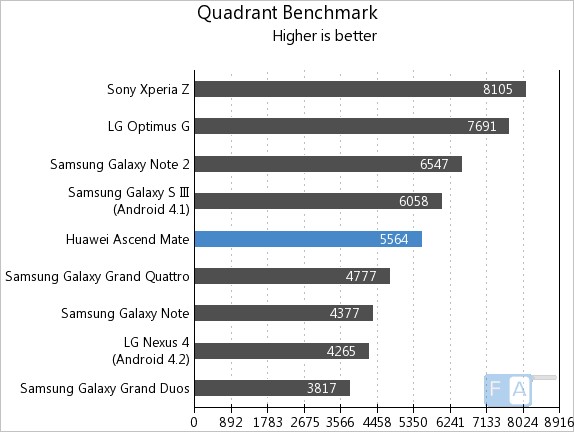 The Ascend Mate could easily beat the Galaxy Note in the Quadrant benchmark, but it couldn't beat the S3 or the Note 2.
AnTuTu Benchmark 3.3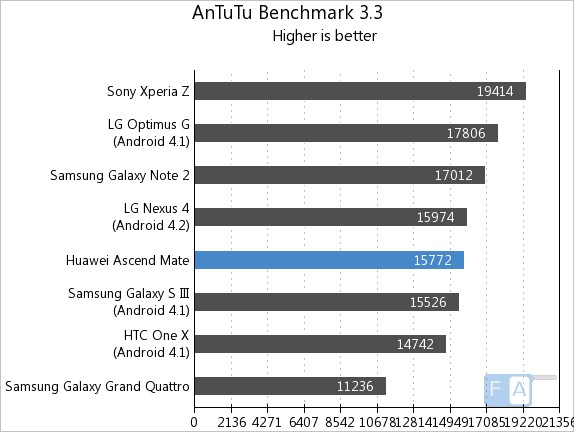 In the AnTuTu benchmark the Ascend Mate's scores are almost similar to the Nexus 4. It is better than the S3, but it couldn't beat the nexus 4.
Vellamo 2.0 HTML5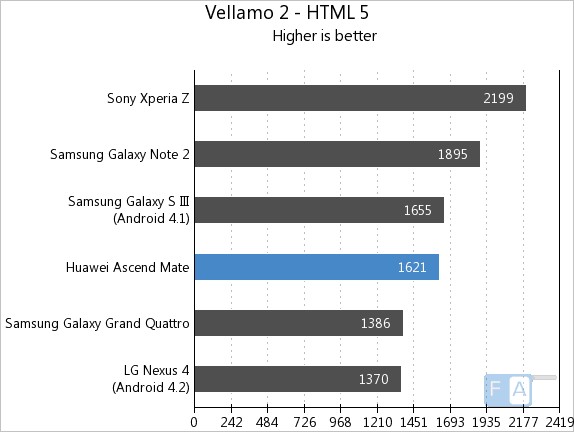 In the Vellamo 2 HTML 5 browser benchmark, the Ascend Mate scores 1621 points.
Vellamo 2.0 Metal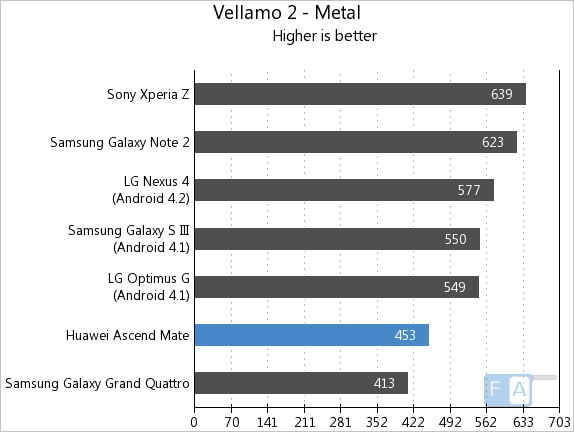 It managed to score 453 points in the Vellamo 2 Metal benchmarks that measures the CPU subsystem performance .
NenaMark 2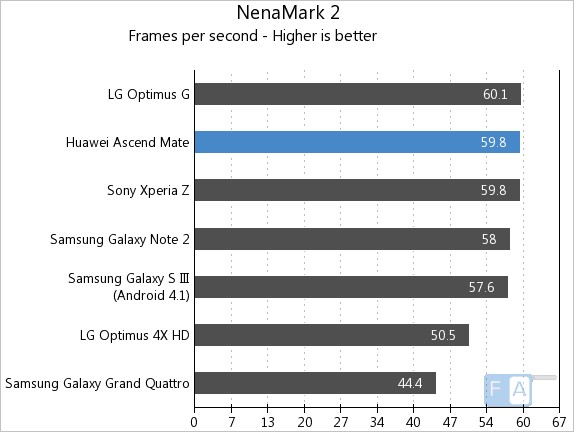 In the NenaMark 2 GPU benchmark it clocks 59.8 fps similar to the Xperia Z.
GLBenchmark 2.5 Egypt HD (On screen)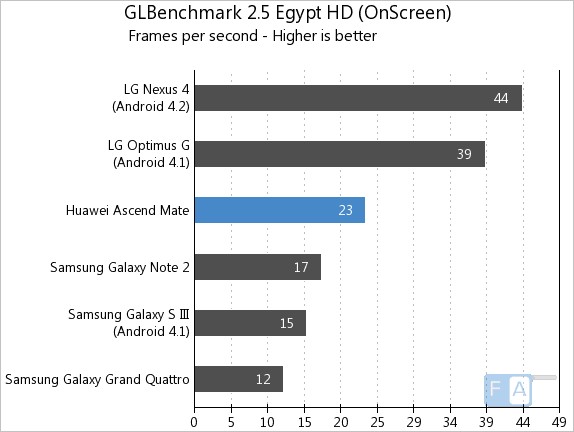 In the GLBenchmark it clocked 23 fps and stays ahead of the Note 2 and the S2 even though it has a huge screen.
Basemark X HD (Onscreen)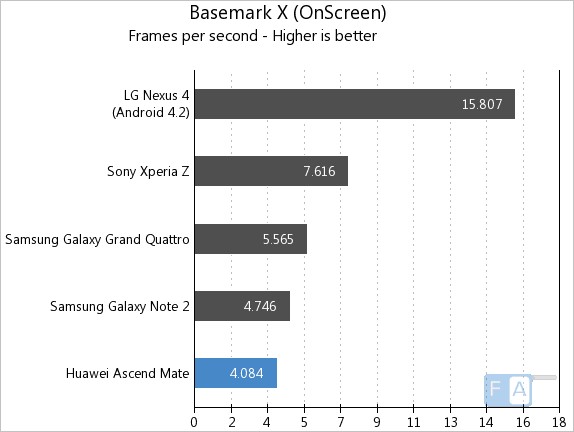 It managed to clock around 4 fps in the Basemark X GPU benchmark.
Basemark X HD (Offscreen)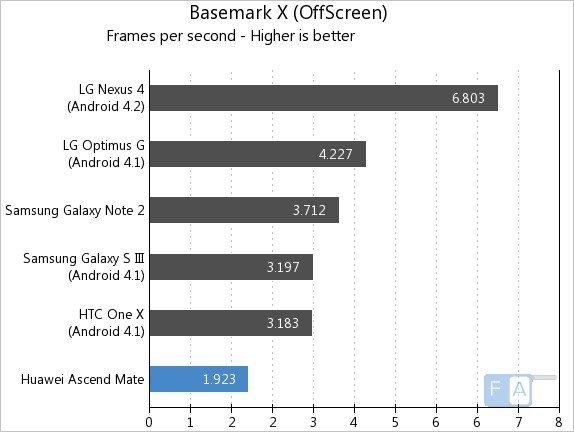 Since the phone has huge display it managed to clock around 1.9 fps in the Basemark X Offscreen benchmark.