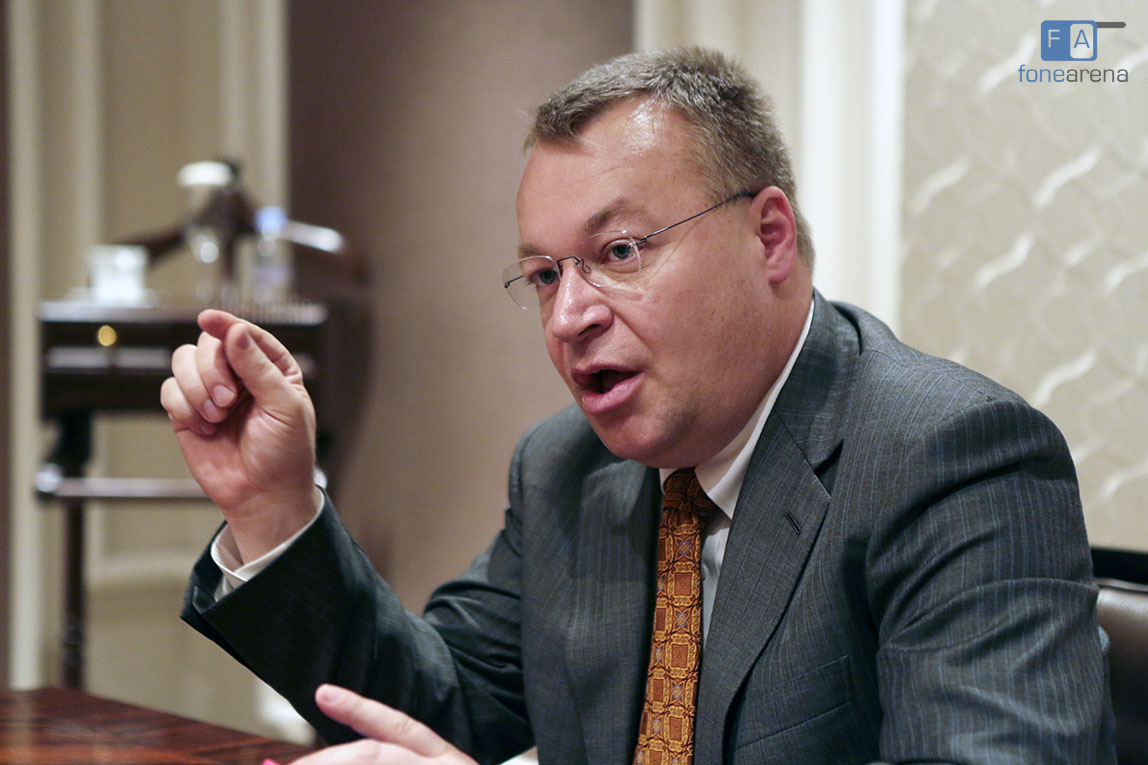 "The N9 is back!" I exclaimed, when Nokia's CEO Stephen Elop asked some of us bloggers what our first thoughts of the Nokia Asha 501 were. "Doesn't it feel good?" he said, and we all nodded in unison. Five minutes before that moment, it was a private room full of bloggers, eager to ask questions to the Chief of a company that just made the world know its effort to re-invent the affordable smartphone. What follows below is a summary of our discussion with Stephen Elop and what we learned from it.
The Asha 501 is, in many ways a tribute to the amazing user interface of the N9 and the people behind it. Peter Skillman, who was one of the key hires in the Meego-Harmattan period is the VP of Mobile Phone user experience at Nokia now, and he passionately spearheaded the Asha 501 product development. According to Stephen, Peter was the one who said a lot of "No"s to the engineering team to get the performance right up to the level that is. The level of passion Peter displayed at his Keynote presentation was indicative of his role in the Asha 501, like Stephen mentioned in our discussion. It is very evident in the below video too, from Nokia, in which Peter Skillman talks about his work, the Ux design behind the Asha 501 –
httpv://www.youtube.com/watch?v=D6iMsePF0kk
In the beginning of the discussion, Stephen Elop was quick to point out that the Asha SW platform was made possible thanks to an acquisition, approximately a couple of years back. "Smarterphone" was a company that specialized in making highly optimized platform independent software for feature phones. We got to hear from various Nokians that the underlying technology framework is actually Smarterphone and its highly optimized framework that made possible the fluid UI frame rate of the Asha 501, even with stringent low power hardware. The magical 99$ price mark was hence reached, with performance, efficiency and longevity uncompromised.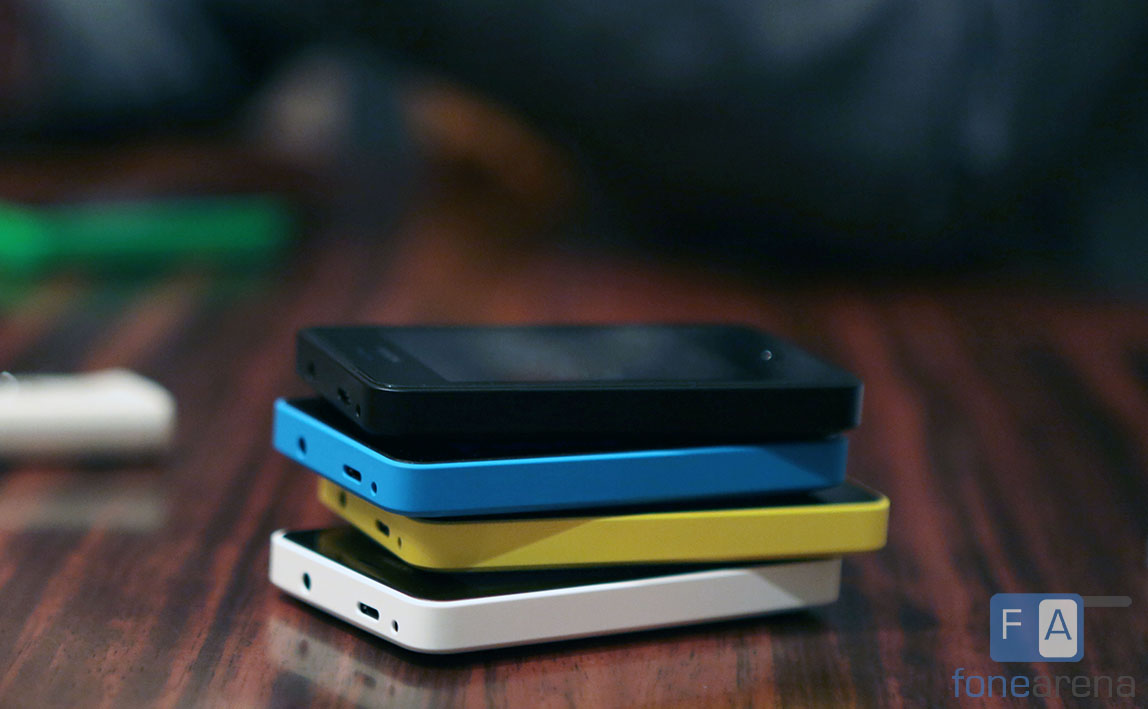 Talking about the Nokia Asha 501's design, Stephen showed us off the vibrant colours and reminded us how the recently refreshed vibrant design, inspired from the Lumia, has been trickling down from the high end to the low end, with the brand Nokia in the forefront here. "Look, he's got a Nokia!" is what people should say if they see a beautifully colourful device in someone's hands, and that's what a Nokia should be, said Stephen. Having asked about the competing Android phones, he was quick to respond saying "Do you get this amount of performance on any competing Android phone?". Also, off the record, he jokingly mentioned a brand from India which produces low end Android phones and asked us how it performed. Well played, Stephen.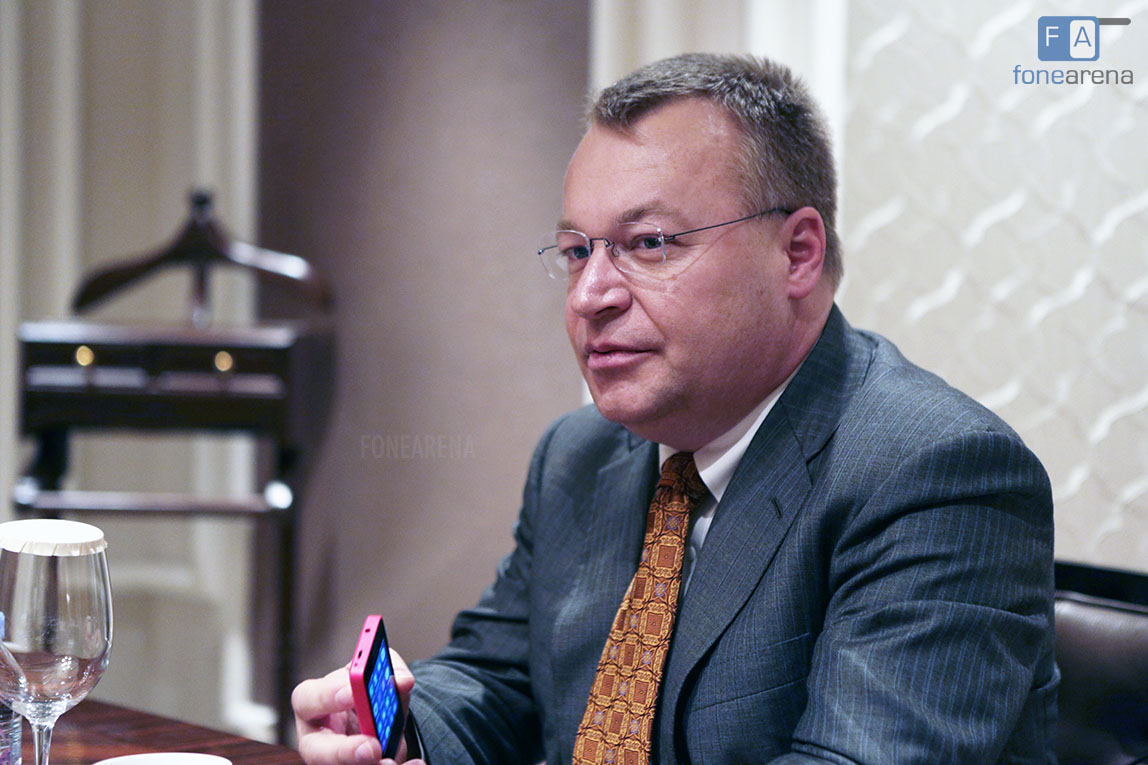 Michael from MyNokiaBlog and I, had some similar questions for Stephen. While Michael asked whether it could have been a better strategy to keep the N9 as the main platform, I was more concerned about the direction where the new Asha is taking Nokia, both questions in terms of familiarity. Taking the discussion a few years back, I mentioned how slowly the Nokia S40 operating system became more and more like Symbian over the years with wallpapers, widgets and basically almost the entire UI looking similar. This created a familiarity with all of Nokia devices ensuring a similar experience in feature set as well as user experience.
A lot of people moved to a Symbian phone just because of the familiarity it offered, and I recently noticed that the marketing materials promoting the Asha 311 had prominently displayed the Xpress browser from Nokia that had a very familiar tiled interface. But otherwise, the Asha 311 is very "Nokia" with its pure font, the squircles and the interface gestures. The Asha 501 is no different, in fact it is much closer to the N9. So the familiarity is lost and from the marketing materials, it is evident that Nokia are banking on the UI familiarity between its devices much like what Samsung did with the application list on its Galaxy devices for making it familiar to iPhone users. So, what is Nokia going to do?
Initially, Stephen had said that the Nokia Asha 501 is just the start of a brand new platform and there are going to be more devices based on it, so you can guess why I was bothered with Nokia's future. Answering my question, Stephen said that it is currently impossible for Windows Phone to go further down the price range as its superior user experience demands powerful hardware. For example, the live tiles are entirely not possible on low end devices. He added that the hardware is now very familiar within all of Nokia and that's what they are going for. Also, the market that buys into the Asha devices is a completely different market from that of the Lumias.
I wasn't convinced to be honest, because when people are buying into a 99$ phone, it is definitely aspirational and they would want more at a higher price at a point in time. And when they look for a higher priced phone from the same brand, they expect it to look and function similarly. Nokia don't have that luxury now. It is no accident that other brands like Samsung have consistent UIs across all of their devices. While some Nokia style features are definitely coming to Windows Phone, like the double tap to wake gesture and the sleeping screen that was made popular on Nokia's N9, Windows Phone is still a lot different by design and lacks the intuitive swipe interface that Nokia has now decided to bank on, for its low end smartphones.
So, this is our overall concern with the new Asha platform. Will the two pronged low-end high-end smartphone strategy work for Nokia as a brand? Is the hardware familiarity alone enough for Nokia to ship off prospective people to Windows Phone? We are still not sure and still unconvinced with Stephen's answer, so let us know what you feel in the comments section below.
Our Nokia Asha 501 coverage –
Nokia Asha 501 first impressions
Nokia Asha 501 video interview with Peter Skillman