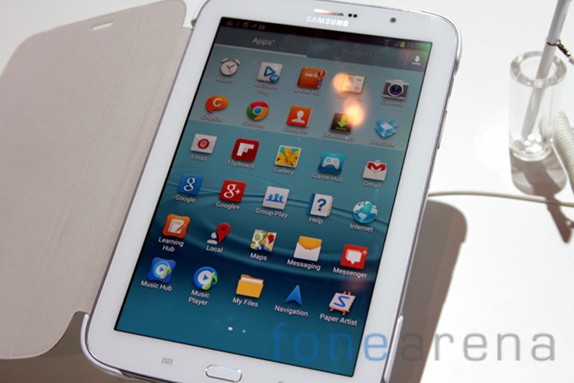 Samsung India has revealed the price of the much awaited Android tablet from the company – the Galaxy Note 510 which was announced as the Galaxy Note 8.0 during Mobile World Congress and announced for India as the Galaxy Note 510 at the Samsung Forum in Hyderabad. The price for the 3G version which supports calling is indicated as Rs.30900 on the company's online store.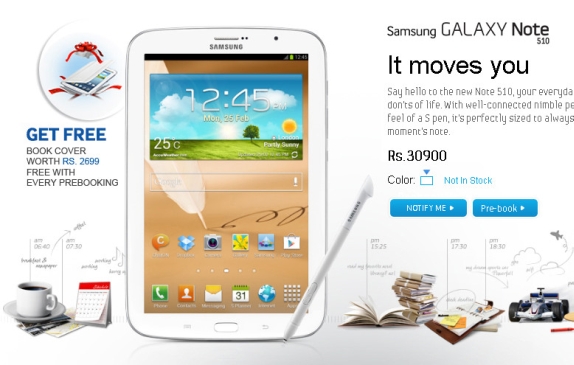 In terms of specs the Galaxy Note 510 packs a 8inch display with a 1280×800 pixel resolution. There is a 5 MP camera on the back and a 1.3MP camera on the front. The highlight of the Note tablet is the stylus known as S-pen which is an interesting feature aimed at creative users like artists and can be used by just about anyone for note taking.
Looks like users pre-booking the device will get a book cover for the tablet for free valued at Rs.2699. We expect the market price of the Note 510 to be less than the 3G iPad mini.
You can check our unboxing video of the WiFi version below. The 3G version will likely have a microSIM card slot and support calling. Other specs seem identical though.
httpv://www.youtube.com/watch?v=wU91HRpR_Lo
In comparison , the iPad 4 16GB cellular version costs Rs. 39,900 and the iPad mini 16GB cellular version costs Rs.29,900, so the Note 510 is expensive for sure.