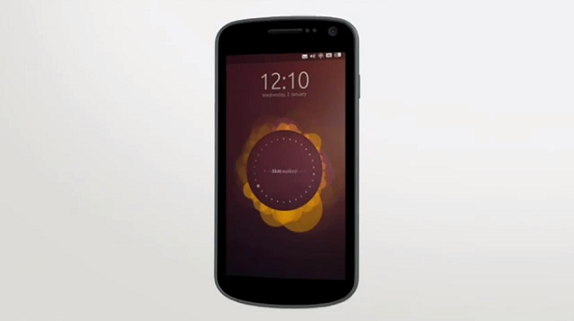 The Ubuntu operating system for Smartphones was recently unveiled with its radical UI and user experience getting much praise and accolade from the tech press. We took a hands on look at the Ubuntu OS running on the Samsung Galaxy Nexus, at the International CES 2013 and we were quite impressed with it. Canonical inc., the minds behind the OS promised to bring a very similar experience from the desktop Ubuntu OS that is widely installed by various classes of consumers, to the smartphone experience. And they have just done that, with the Ubuntu for Smartphones. While we got to know about the software, the hardware was literally non existent at the OS launch, but that might be fixed real soon with Canonical CEO Mark Shuttleworth promising devices as early as October 2013.
You can check out our hands on video here –
The Ubuntu smartphone OS is built for touch screens and has gesture inputs on all edges of the screen. It brings features that are familiar to Ubuntu desktop like the universal search and a similarly designed UI. Favorite apps are on the left of the screen activate by a swipe gesture from the end of the screen. The lock screen looks great, although it looks like something from a Android skin.
The app list is constantly updated in chronological order with respect to time and is always on your main home screen. The universal search bar reveals itself when you swipe down from the top. In a normal swipe, you can switch between various pages that can be configured easily. A full swipe from the left edge takes you to the full app list while the right edge can cycle through your recent apps. On the top of the screen, the notifications panel lets you individually select a setting for each status. The bottom swipe reveals contextual controls.
The OS looks great, and now that the hardware is confirmed, future looks good for OS enthusiasts, but the ecosystem needs to be created for the Ubuntu Smartphone OS, and only that will decide the fate of yet another new entrant into the ridiculously crowded smartphone market.
Source WSJ