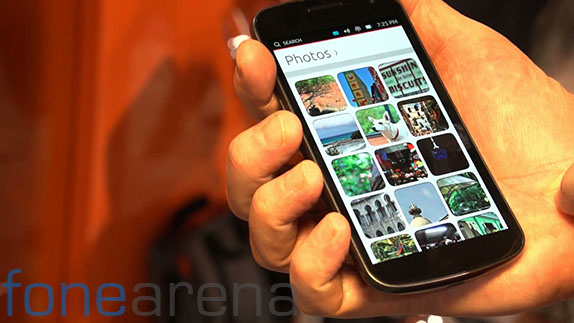 Canonical announced Ubuntu OS for smartphones last week, and here we have a video demo of the Ubuntu OS running on the Galaxy Nexus. The Ubuntu OS for phones has an intuitive gesture-based User Interface, right from the lock screen. The colors in the phone OS are similar the Ubuntu for desktops. It also has a sidebar to access apps quickly.
The lock screen shows graphical representation of several things, for example the orangeness increases based on the volume of tweets. The home screen shows favorite apps, missed calls and widgets that are customizable. You can just swipe it from the right to left to view list of apps and app recommendations.
You can swipe from the left to right to bring up the side bar to access apps or go back to the home screen. Switching from different apps is easy using swipe gestures. The OS also has social integration in the contacts. It also has drop-down bar just like Android, but you can drag through the icons to bring up the settings, which is pretty good.
Canonical says they are in talks with the OEMs to bring Ubuntu phones, but since the OS is still in development, it might take few months. The installable image of the Ubuntu OS for the Galaxy Nexus is also rumored to be released in coming months.
Srivatsan contributed to this report with inputs from Shilpa and Parth.