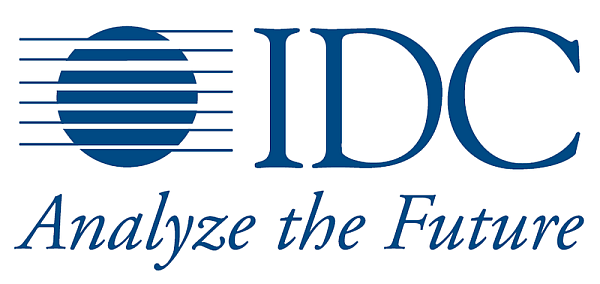 Samsung and Apple are the leading Smartphone vendors based on shipments, once again in the Q3 2012, according to a report by Research Firm IDC (International Data Corporation). Nokia loses its place in the top 5 list, while RIM enters the top 5 spot by replacing Nokia's 3rd spot. The worldwide smartphone market saw 45.3% year-over-year growth in Q3 2012 with 179.7 million unit shipments, compared to 123.7 million units in Q3 2011.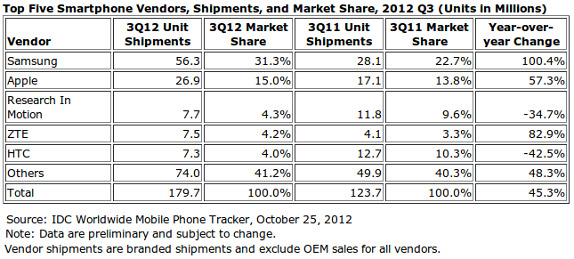 According to the table above, Samsung has 31.3% smartphone market share with 56.3 million unit shipments in Q3 2012. Apple shipped 26.9 million smartphones and has 15.0% market share, which is almost the same as last quarter (Q2 2012). ZTE moves to the 4th spot pushing HTC to the 4th spot.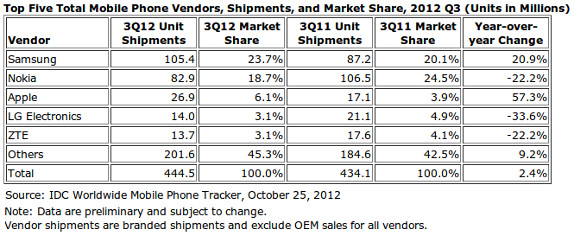 The Worldwide mobile phone shipments were 444.5 million in Q3 2012, compared to 434.1 million units in the third quarter of 2011. Samsung, Nokia and Apple are the leading Mobile vendors by shipments once again. Samsung continues to remain in the top spot with over 100 million shipments in Q3 2012. Nokia and LG  continue to lose their market share even in the quarter. Even though Nokia lost its place in the top 5 spot in the smartphone segment, it shipped 82.9 million mobile phones, which might be due to the latest Asha phones. Apple has seen an impressive growth with 57.3% more market share in Q3 2012 compared to Q3 2011.