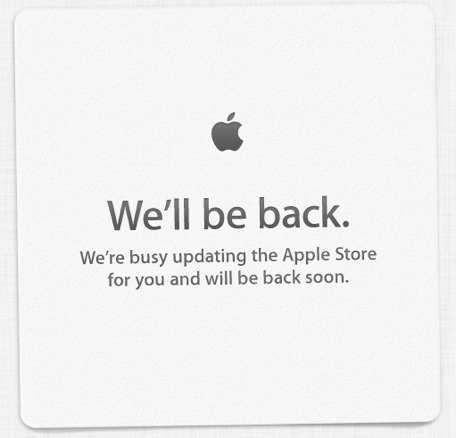 The Apple Store just went down for iPad mini pre-orders. iPad mini pre-orders begin on October 26th, and in the past they come online first thing in the morning. From observations in the past, I have noticed that they usually come online at 12:01 AM PST / 3:01 AM Eastern. I'll make sure to update this post when things come back online.
Customers can begin pre-ordering all models of iPad mini and all models of the fourth generation iPad on Friday, October 26 through the Apple Online Store in the US, Australia, Austria, Belgium, Canada, Czech Republic, Denmark, Finland, France, Germany, Hong Kong, Ireland, Italy, Japan, Korea, Luxembourg, Netherlands, New Zealand, Norway, Poland, Portugal, Singapore, Spain, Sweden, Switzerland and the UK.
The WiFi only model will only be available for purchase in retail stores on Friday, November 2nd, with pre-orders beginning to arrive that same day. iPad mini with cellular capabilities will begin shipping a few weeks after the WiFi models, first in the U.S. on AT&T, Sprint, and Verizon, with other countries following later.
Update: Pre-orders are now live