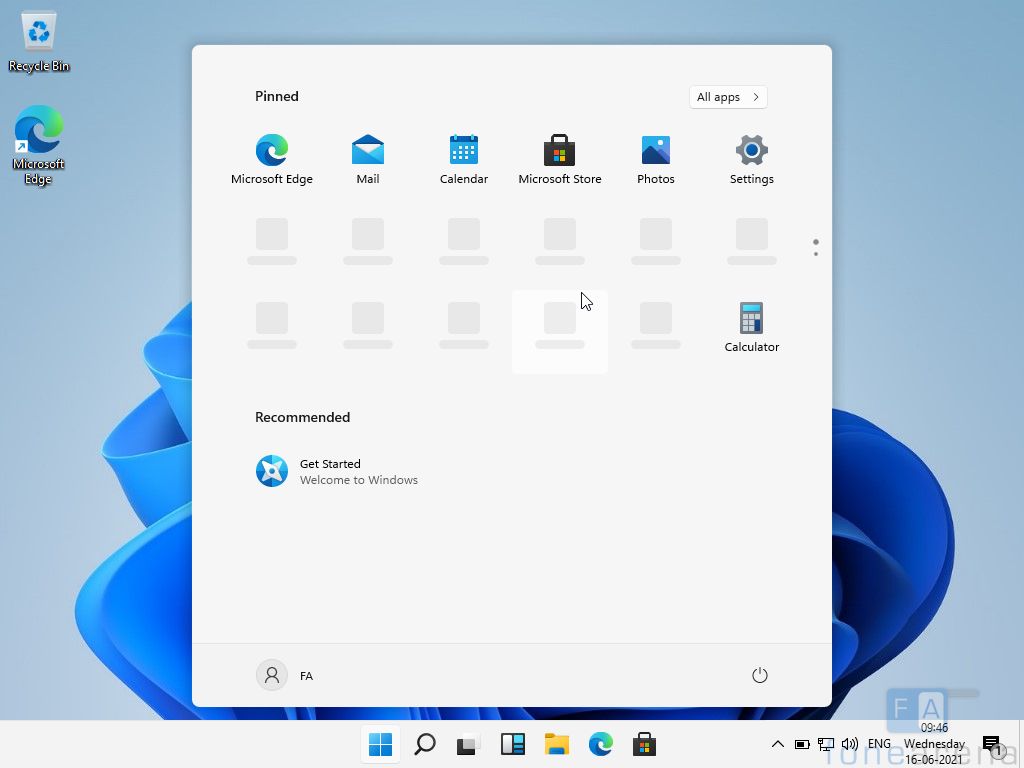 Microsoft is all set to launch the Windows 11 on June 24th. After screenshots of the next-generation Windows OS surfaced on Baidu in China, the full Windows 11 test build seems to have leaked online. This shows a revamped user interface, a new start menu and lots more new features. There are also new wallpapers.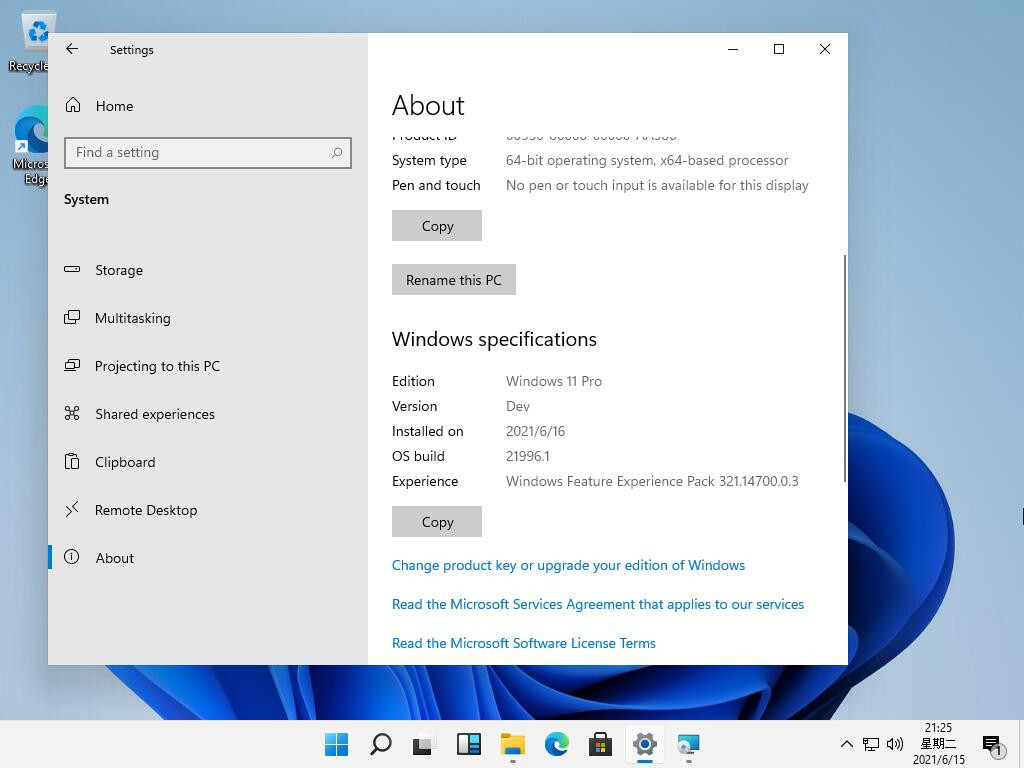 The UI and Start menu look similar to Windows 10X originally targeted at dual-screen devices which has now been discontinued in favour of Windows 11.
The new Start menu has pinned apps, recent files and option to shut down or restart the device. The app icons and Start menu is originally centred, but you can move them back to the left-hand side. It also shows a Widget icon, so Microsoft might be bringing back Windows Widgets.
The Windows 11 also comes with new snap controls that can be accessed using maximize button on all apps. This lets you quickly snap windows side by side, or arrange them in different sections on your desktop. You can also notice colourful folder icons, rounded corners in different places such as file explorer, start menu and other places.
Finally, XDA has found product configuration keys that reveal that you will be able to upgrade from Windows 7 and Windows 8.1 directly to Windows 11 instead of moving to Windows 10. However, Windows 8 users will need to upgrade to Windows 8.1 first before upgrading to Windows 11, just like it was with Windows 10.
Microsoft recently confirmed that it will support Windows 10 only till October 14, 2025 after 10 years of launch. The Windows 10 was introduced back in September 2014, but the stable version was released only July 2015. Windows 11 Insider Program should be available soon after launch on June 24th, but it should take months before it is available to the public.