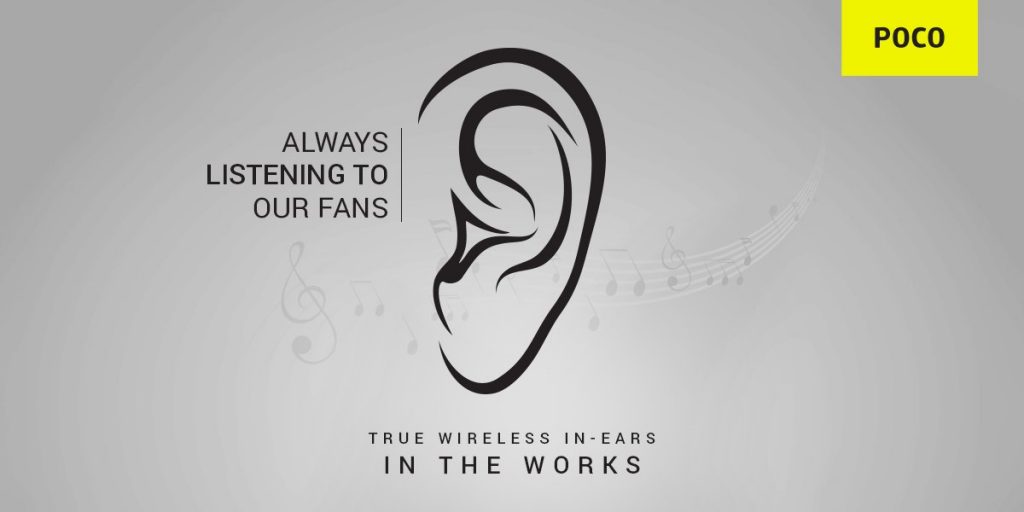 POCO already confirmed that it is working on true wireless earbuds in India. Yesterday POCO GM, C Manmohan posted a Twitter poll with exciting name options — POCO Move Buds, Klip Buds, Pop Buds to POCO Funkz. Today the company has confirmed that POCO Pop Buds got the highest share of votes (42.4% out of a total 21,416 votes), thereby confirming the name of the upcoming product.
Hey POCO fans, couple of weeks ago we asked you which product we should bring next and you chose TWS (Earbuds). We're happy to announce that we're a step closer in making it a reality & we want your help in choosing a name for it. Vote and let's know what we should call it.

— C Manmohan (@cmanmohan) May 18, 2020
According to IDC data, India's wearables market saw 168.3% YoY growth with 14.9 million shipments, earwear saw 443% YoY growth in Q4 2019. Xiaomi just entered the Indian TWS earbuds market with the Mi Ture Wireless Earphones 2 few weeks back. Redmi is also expected to launch new wireless earbuds soon.
We still don't have any other details about the POCO Pop Buds yet, but we can expect something in the coming weeks since it might take sometime to get into production. Looks like it might be introduced along with the POCO F2 sometime in early Q3 2020.