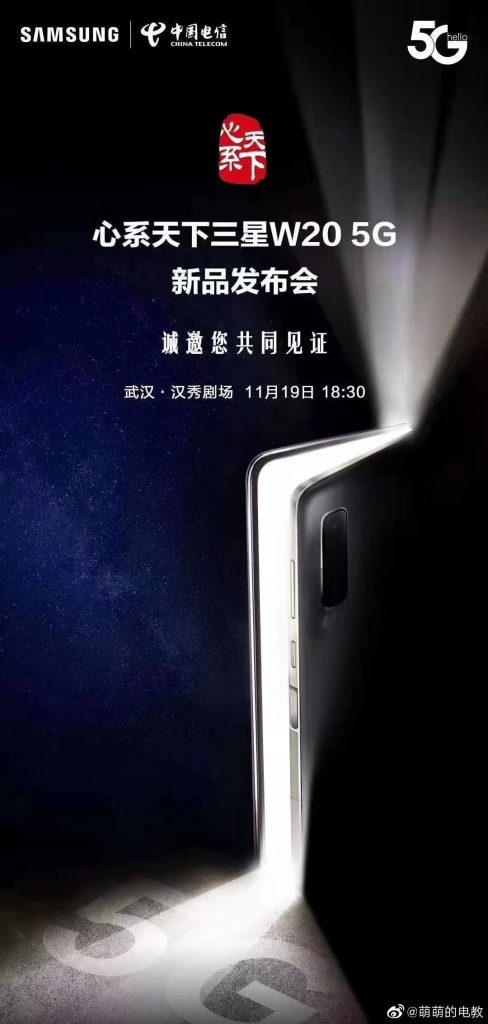 Update: Samsung has confirmed that the new W20 5G will be introduced on November 19th in China. The teaser shows a similar design as the Galaxy Fold, but the Galaxy Fold is already on sale in China. We will have to wait for the launch to find out what Samsung has to offer.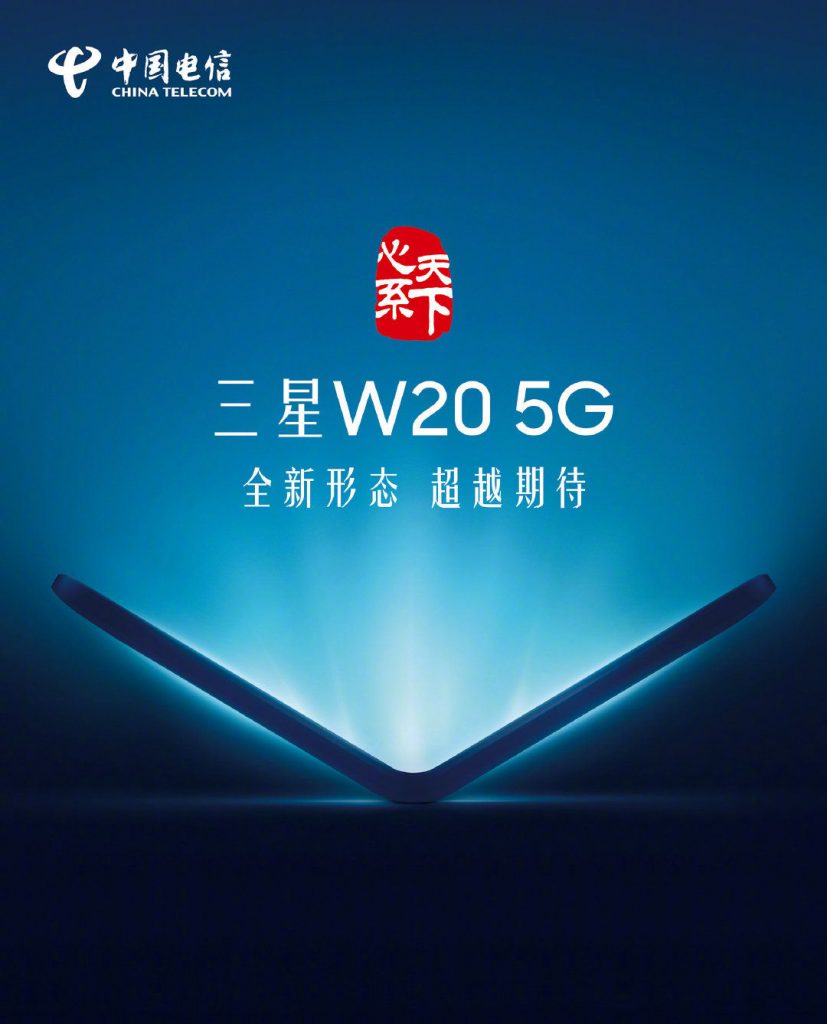 After rumors, China Telecom has confirmed that Samsung W20 5G, the company's latest dual-screen flip phone will be announced this November. This is the successor of the W2019 that was introduced in November last year, but with a different design. All the Samsung's previous W series phones were flip phones with dual displays, one on the outside, and other one on the inside, but this looks like a foldable phone with a flip design, similar to the one showcased at the Samsung Developer Conference 2019 (SDC19) earlier this week.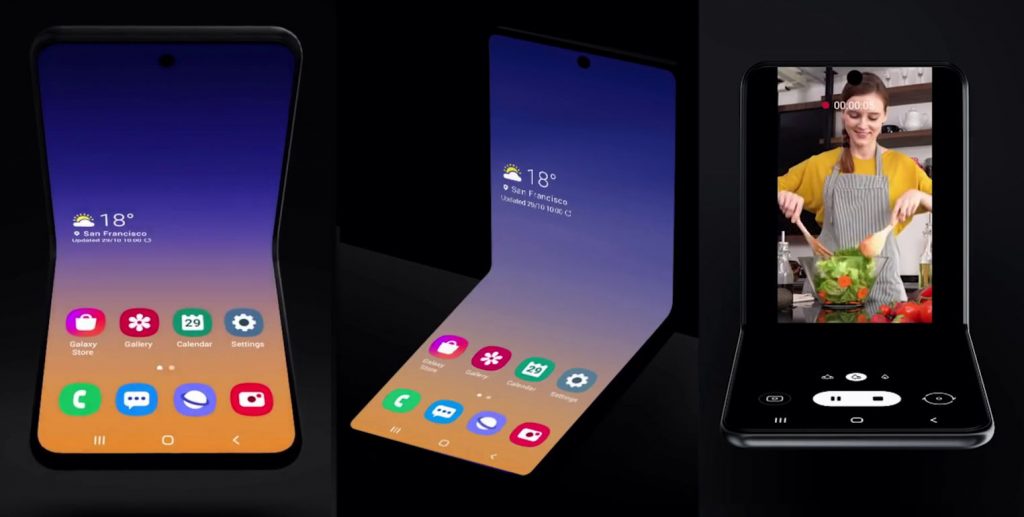 Earlier rumors said that the new model is said to be codenamed 'Bloom' with the model number SM-F700F, and is rumored to feature a 6.7-inch foldable display and a 1-inch cover display.
Motorola already confirmed that new razr foldable phone will be introduced on November 13th, and the recent images revealed a foldable phone with a flip design that also has a screen on the outside.