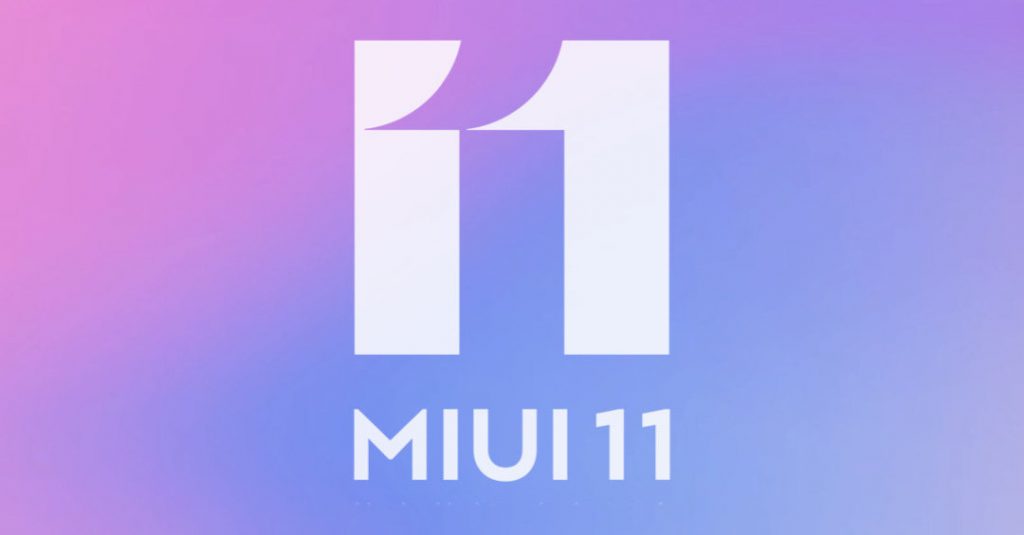 Xiaomi announced MIUI 11, the company's next major MIUI update in China last month and today, Xiaomi has announced the global launch of MIUI 11 alongside the launch of Redmi Note 8 and Redmi Note 8 Pro in India. Xiaomi has introduced nifty additions specifically for India and in this article, we will list the new features of MIUI 11 including India specific features.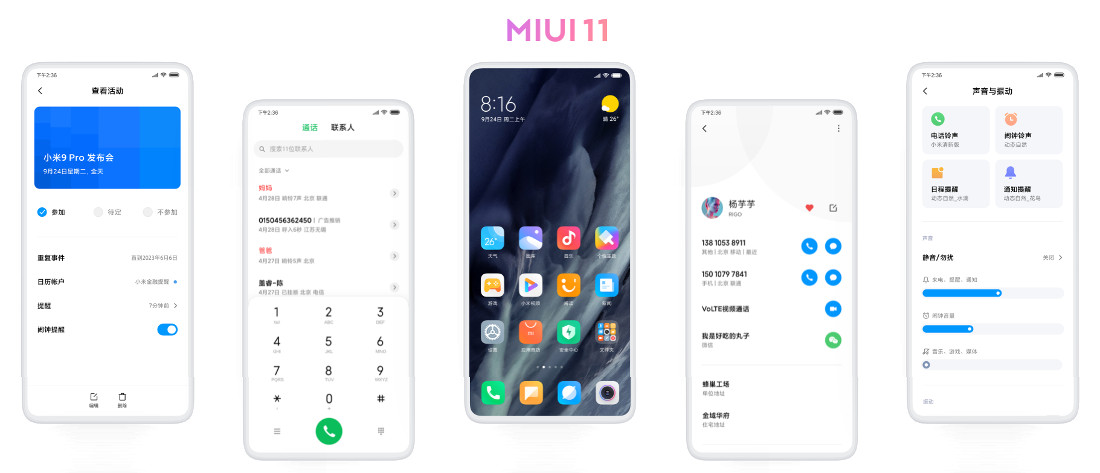 New Minimalistic Design: MIUI 11 comes with a new minimalistic design and Xiaomi has cleaned up many elements of the user interface, giving a minimalistic look. MIUI 11 introduces the always-on display with the Dynamic clock and AOD presets where users can customize text slogans that will show up on AOD. Apart from this, Xiaomi has also introduced ever-changing kaleidoscope presets for AOD and breathing notification can now be shown as an animation when the display is off. The Wallpaper Carousel has got a revamp too and the company has collaborated with the team from Glance to provide a cool dynamic lock screen experience.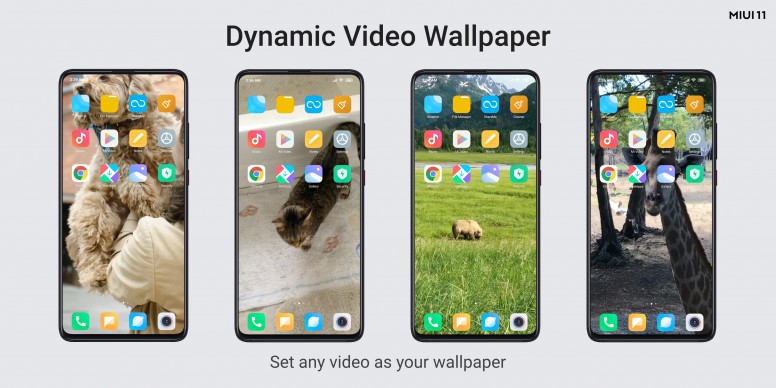 Dynamic Video Wallpaper: MIUI's Themes app already has over 1 lakh+ wallpapers and with MIUI 11, Xiaomi is introducing Dynamic Wallpaper and Dynamic Video Wallpaper. With Dynamic Video Wallpaper feature, users can set any video as their wallpaper.
Docs: In MIUI 11, all documents in the File Manager will be displayed as Thumbnails similar to how it is displayed on a laptop. This makes it easy to locate the documents quickly and access them. The File Manager now also allows you to preview any document without additional apps using the inbuilt preview tool and Xiaomi has partnered with WPS for this feature.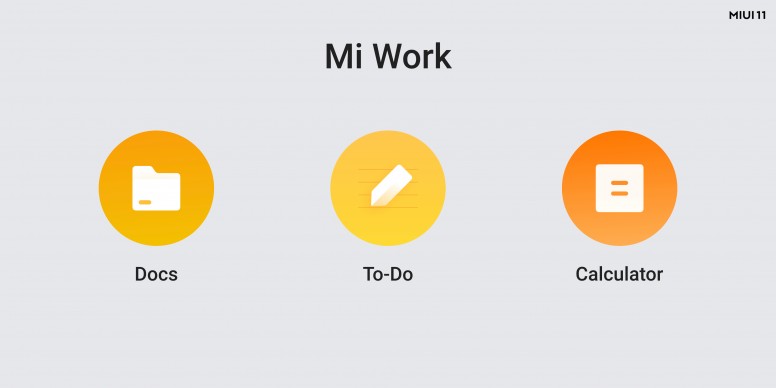 To-Do: The Notes app now comes with 'Tasks' feature that helps you to manage tasks better by organising them and you can also sync tasks directly with the calendar. Additionally, you can access your To-Do list by sliding from the homepage with Universal entry feature and also record without typing with the Voice task feature.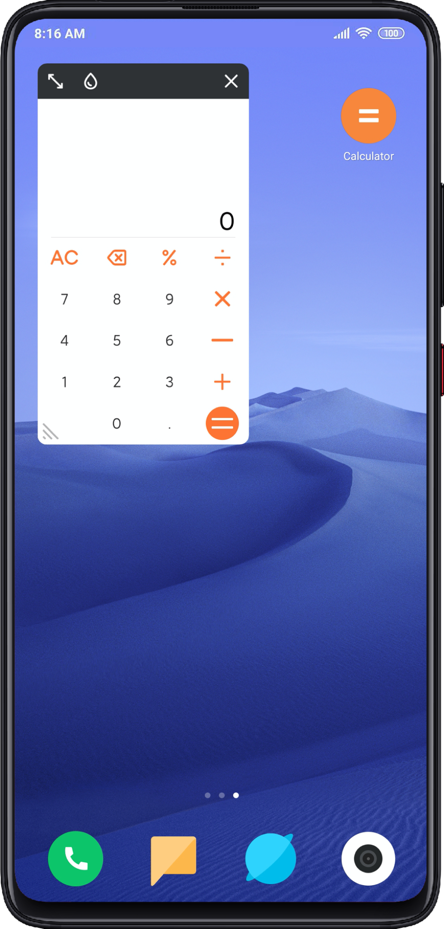 Calculator: With MIUI 11, you can create your To-Do list and at the same time use the floating calculator to calculate the expenses without having to exit the current app or switching apps. The floating calculator also covers a variety of calculation scenarios like Age, EMI, GST, Split Bill, etc. There are over 8 new calculators to aid in the calculation.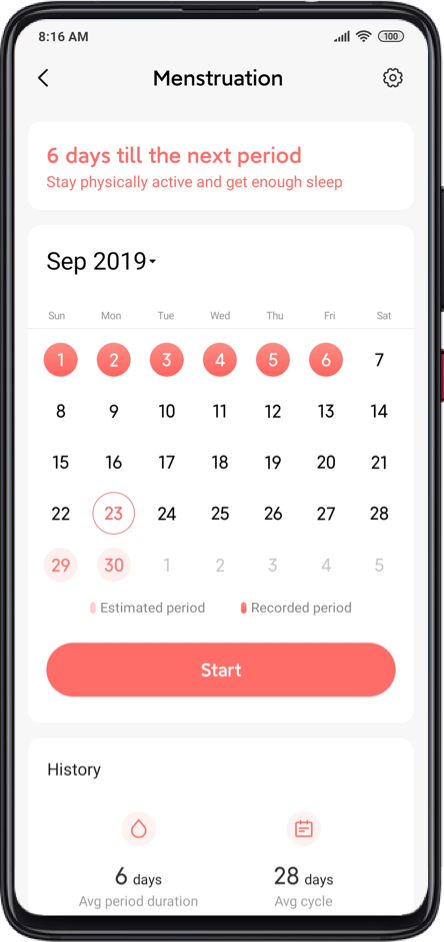 Women's Health: With MIUI 11 update, Women users can track menstrual cycles in the calendar app and this works only in India, Indonesia, and Spain.
Quick Replies: The next feature of MIUI 11 is Quick Replies wherein you can check notifications without switching window or interrupting your video. It can also be customised and enabled for apps of your choice.
Apart from this, there are many other new features in MIUI including Mint keyboard, Natural sound, Wireless Print, Dual Clock, New Game Turbo, Nature Alarm, Mi Share, Gallery monthly view, New Panchang, Casting, and more. You can check out all features of MIUI 11 here.
MIUI 11 Global Roll out begins October 22nd 2019 and you can check out the list of devices getting the update here.