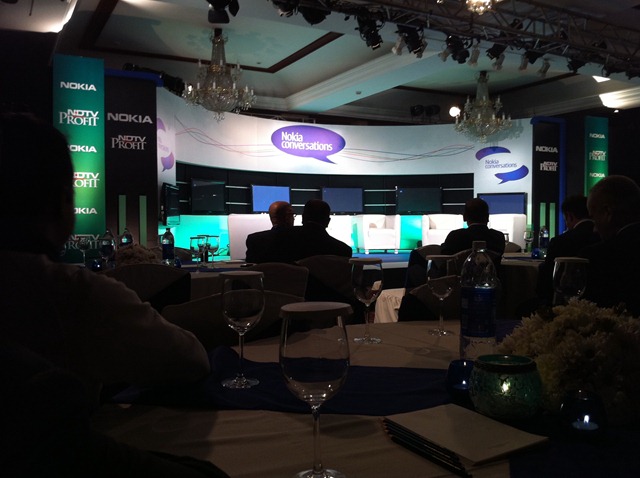 FoneArena was invited by Nokia India to a industry event called the Nokia Conversations which discusses various topics like issues and key developments in the telecom industry with the expert panel. The theme for the 6th Nokia Conversations was 'Demystifying 3G for the consumer' and it is was held in partnership with NDTV Profit. 3G is getting more popular in India and various operators rolling out the 3G services for their customers.
The panelists included were:
Sanjay Kapoor, CEO, Bharti Airtel
Kunal Bajaj, Director, Analysis Mason India
David Dean, Senior Partner & Managing Director, BCG Germany
Vamshi Krishna Reddy, CEO & Co-founder, Apalya Technologies
D Shivakumar,VP & Managing Director, Nokia India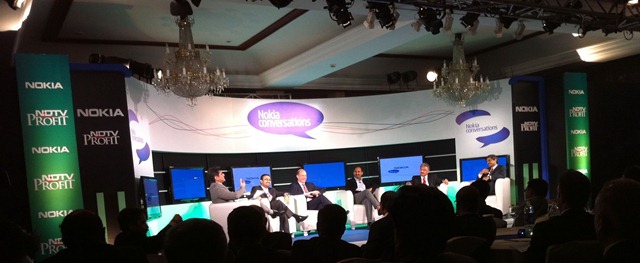 The Nokia Conversations was held at The Taj Mahal Hotel, New Delhi. The event was moderated by NDTV Cell Guru's host Rajiv Makhani.
The event started with discussion on current market trends on 3G technology and its effect on layman of India. In the discussion a question was raised by Rajiv on "Un-availability of unlimited plans from private operators" for which Sanjay Kapoor Airtel's CEO answered by stating that : " The bandwidth problem and Governments view on short term goals regarding 3G was the reason".
He also stated that : " Government's policy was making the 3G a lot more profitable than making it more usable. Which inturn made the private operators from not providing unlimited 3G as they lacked from having enough bandwidth for providing such plans.
Couple of questions was exchanged, like "People pressing on video services while lot lot many things we can done with 3G services?".  Which was taken by one of the  Panel member's Mr.Vamshi from Apalaya who quoted that " Video streaming on  2G network is the not the best, So, with 3G network being in use from a long time, people knew have quite an idea about its performance and streaming capability ie, it's a lot faster than on 2G".  Which answers the reason for hype.
David Dean Senior Partner & Managing Director, BCG Germany also discussed about 3G services and their opportunity in the Indian Market. Also, services like Nokia Life Tools will be 3G ready, he said.
Finally, Mr. Shivakumar VP & Managing Director, Nokia India said, "Nokia is ready as a manufacturer and will support 3G network with Nokia-Siemens Networks to take 3G to the next level. He also said, "Many Nokia devices were 3G enabled already, and that the devices need's a little more tweaks, to experience enriched browsing and social media experience. Finally, he shared his thought on how India and China got 3G Technology just right in time when the 3G and the 3G services was mature and ready for mass roll out.
FoneArena team was lucky enough  to check out the new Airtel 3G powered trial devices. We also previewed the new Airtel 3G live TV app which streamed some good channels smoothly via 3G. Check out the video below