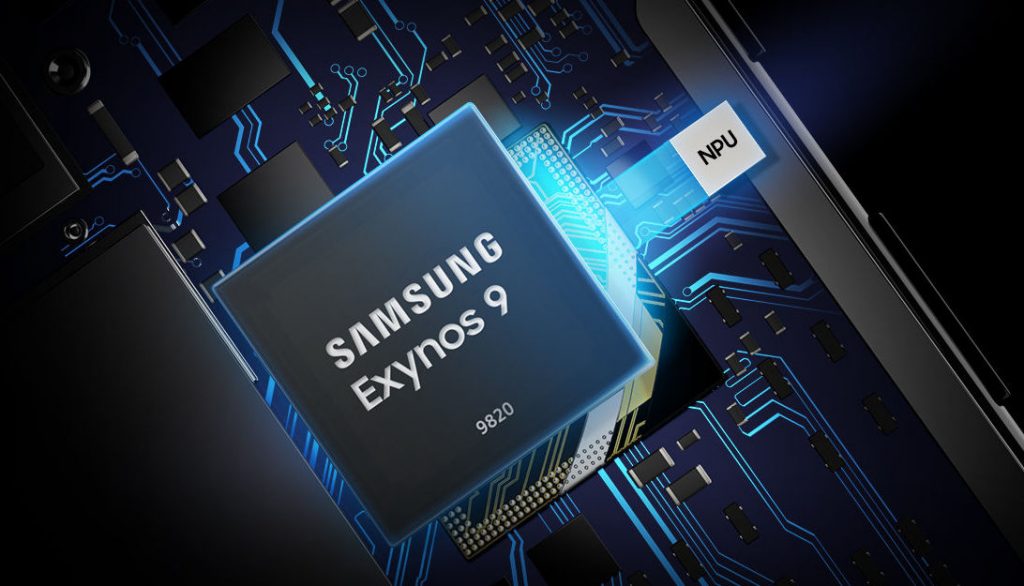 Samsung has announced Exynos 9 Series 9820 SoC, as it had promised. It is the successor of Exynos 9 Series 9810 SoC that powers the Galaxy S9 series and the Galaxy Note9. It is based on the 8nm LPP (Low Power Plus) FinFET process that reduces power consumption by up to 10% compared to 10nm LPP process, while the Exynos 9820 also optimizes power consumption of CPU and GPU through reduced operating voltage, idle, and leakage power.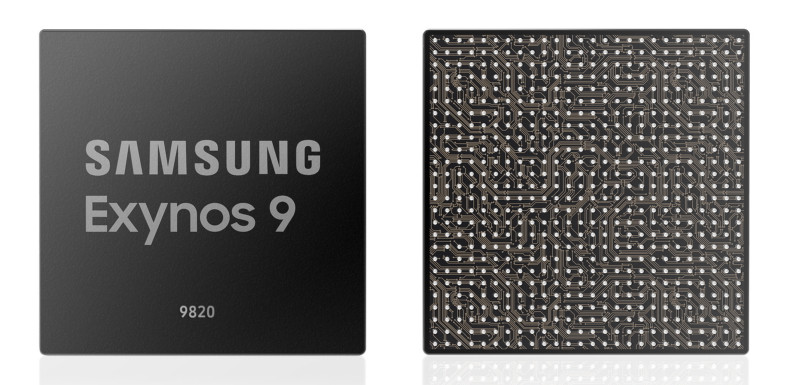 It has Samsung's 4th generation custom designed CPU cores which uses innovative tri-cluster architecture. The CPU consists of two custom cores for ultimate processing power, two Cortex-A75 cores for optimal performance, and four Cortex-A55 cores for greater efficiency, resulting in superior performance that lasts.
"Tri-cluster with intelligent task scheduler boosts multi-core performance by 15% when compared to the Exynos 9810, while the 4th generation custom CPU with enhanced memory access capability and cutting-edge architecture design improves single core performance by up to 20% or boosts power efficiency by up to 40%," said Samsung. It has LTE-Advanced Pro modem with support for LTE Category 20 to offer downlink speed of up to 2.0Gbps with 8x carrier aggregation (CA) and uplink speed of up to 316Mbps.
Highlights of Samsung Exynos 9 Series 9820 SoC
Based on the 8-nanometer (nm) LPP FinFET process technology
Octa-Core CPU with 2 x custom Exynos M4 CPUs for ultimate processing power, 2 x ARM A75 CPUs for optimal performance and 4x ARM A55 CPUs optimized for efficiency
ARM Mali-G76 MP12
Integrated NPU
UFS 3.0, UFS 2.1, LPDDR4x Memory
Rear Camera 22MP, Front 22MP, Dual Camera 16+16MP
8K 30fps or 4K UHD 150fps encoding and decoding with 10-bit HEVC (H.265), H.264, VP9
Display Up to WQUXGA (3840×2400), 4K UHD (4096×2160)
LTE-Advanced Pro Cat.20 has support for up to 8x carrier aggregation (CA) for maximum download speed of up to 2Gbps (Cat.20) and 316 megabits per second (Mbps) uplink.
Modem supports 4×4 Multiple-Input, Multiple-Output (MIMO), 256-QAM (Quadrature Amplitude Modulation), and Enhanced Licensed-Assisted Access (eLAA) technology
Advanced image signal processor (ISP) supports up to five sensors, including an IR sensor, to enable flexible multi-camera solutions.
Single core performance or 40% in power efficiency and multi-core performance is increased by around 15% compared to its predecessor
Separate hardware AI-accelerator, or NPU performs AI tasks around seven times faster than the predecessor. With the NPU, AI-related processing can be carried out directly on the device rather than sending the task to a server, providing faster performance as well as better security of personal information.
NPU will enable a variety of new experiences such as instantly adjusting camera settings for a shot based on the surroundings or recognizing objects to provide information in augmented or virtual reality (AR or VR) settings.
GPU features wider execution engines with double the number of lanes when compared to its predecessor, resulting in better performance and efficiency for complex graphics. Offers up to 40% improvement in performance or 35% enhancement in power efficiency for more immersive, uninterrupted gameplay compared to the predecessor
Multi-format codec (MFC) supports encoding and decoding of 8K videos at 30fps
The Exynos 9 Series 9820 is currently  is expected to be in mass production by the end of this year and will likely power the Galaxy S10 series that it expected to go official early next year.