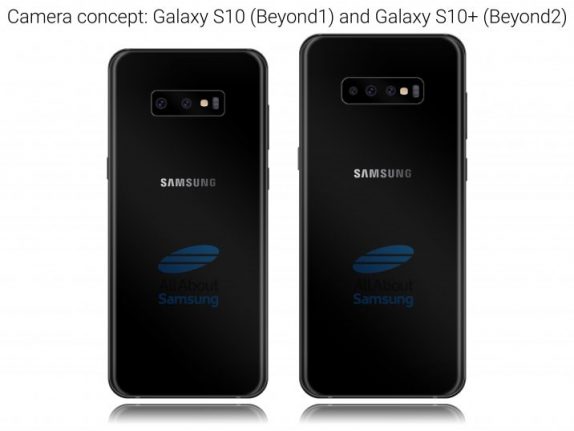 Apple is widely anticipated to launch three new iPhones later this year including a second-generation 5.8-inch iPhone X, a larger 6.46-inch iPhone X Plus, and a 6.1-inch model with iPhone X like feature. Now in order to compete with Apple, Samsung is also said to be planning on launching 5.8-inch, 6.1-inch, and 6.4-inch models, according to Ming-Chi Kuo.
Furthermore, the 6.1-inch and 6.4-inch models might be equipped with an ultrasonic in-display fingerprint scanner. It will become available in the Galaxy Note 10 later in 2019, according to the research note. This news comes two weeks after both the companies settled on a seven-year-long lawsuit where Samsung was found guilty of copying the iPhone's design.
Reports from Korea suggest that Galaxy S10 line-up will have a cheaper variant that will better compete with the rumored 6.1-inch iPhone.  However, this variant will have trade-offs, such as a fingerprint scanner built into the edge of the device. Moreover, reports also claim that the Galaxy S10+ will feature five camera lenses: three on the back, and two on the front.  The rear lens will include the same 12-megapixel wide-angle lens and 12-megapixel telephoto lens as the Galaxy S9+, plus an all-new 16-megapixel 120º ultra-wide-angle lens.
Apple will also be launching a new iPhone with triple rear cameras in 2019, but likely not until September. Samsung planned on adding 3D facial recognition to the Galaxy S9 lineup, but it is 2D, and tests proved that the systems could be spoofed with a photo of a face. Samsung will likely unveil the Galaxy S10 lineup at Mobile World Congress in February 2019.