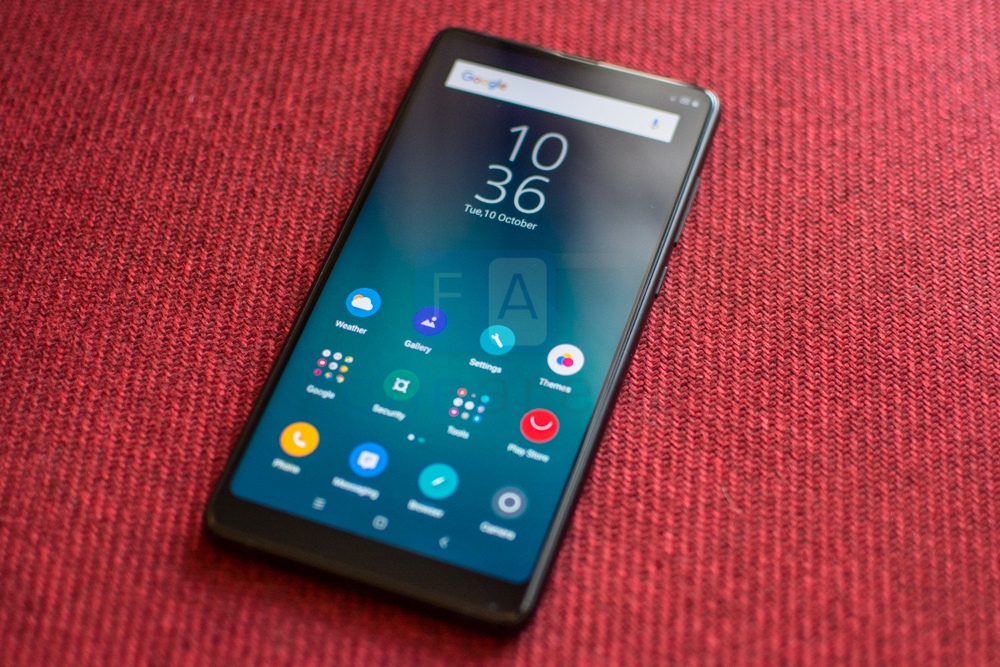 The Mi Mix 2 sits a class apart in Xiaomi's line up. Sure, there have been flagship grade phones like the Mi5 and Mi6 but the Mix is where we saw a degree of design innovation that was unprecedented. After years of being called out for aping Apple's design ethos, Xiaomi finally had a device that wasn't just all of its own but was breaking ground. While the original was relegated to China, the second generation hardware is spearheading the company's entry into markets world over. Enter the Mi Mix 2. More refined, more powerful and yes, finally available in India.
Xiaomi Mi MIX 2 specifications
5.99-inch (2160 × 1080 pixels) Full HD+ 18:9 display with 1500:1 contrast ratio, DCI-P3 color gamut
2.45GHz Octa-Core Snapdragon 835 64-bit 10nm Mobile Platform with Adreno 540 GPU
6GB LPDDR4x RAM with 128GB (UFS 2.1) storage
Android 7.1 (Nougat) with MIUI 9
Dual SIM (nano + nano)
12MP rear camera with Sony IMX386 sensor, 1.25μm pixel size, f/2.0 aperture, dual-tone LED flash, 4-axis OIS, 4K video recording
5MP front-facing camera with facial recognition, 1080p video recording
Fingerprint sensor
Dimensions: 151.8x 75.5 ×7.7 mm; Weight: 185g
4G LTE, WiFi 802.11ac dual-band (2×2 MU-MIMO ), Bluetooth 5.0, GPS/GLONASS/Beidou, NFC, USB Type-C
3400mAh (typical) / 3300mAh (minimum) battery with Qualcomm Quick Charge 3.0 fast charging
Design
The raison d'etre of the Mi Mix 2 is purely design, and what a good design it is. Of course compromises had to be made to get there but we'll talk about that in a bit. The moment you set your eyes on the phone, you know that this is something special. Yes, bezel-less or all screen design isn't quite as alien as it was a year ago but what the company has managed with the Mi Mix 2 is certainly one of the best implementations around.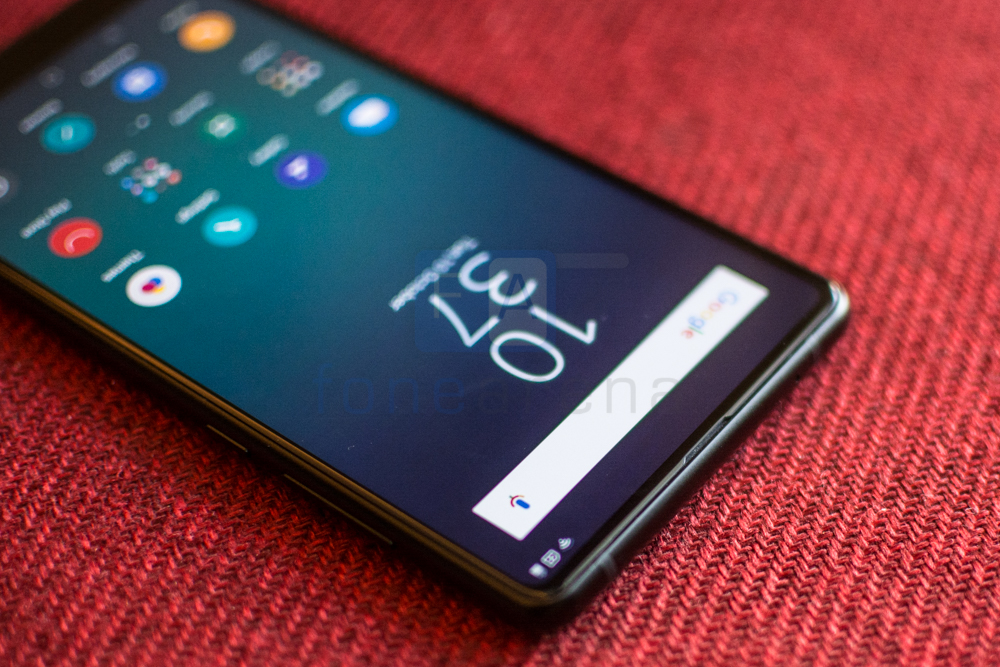 First things first, this phone has no forehead. There is no notch, no cutaway, nothing that obstructs your view of the screen. The 5.99 inch IPS panel is expansive and offers an immersive view because of the lack of distractions along three sides. Compared to the original Mi Mix, the newer model employs a smaller 18:9 panel which makes it a whole lot easier to grip. Also gone is the piezoelectric earpiece that worked better in theory than in practice. This time around, Xiaomi has routed a small regular speaker and this is certainly for the better. The proximity sensor, on the other hand, continues to be ultrasonic based unlike infrared as on most smartphones. This plays a big role in ensuring that there is no 'forehead' above the screen. Technologically, we've not yet reached a point where we can hide away all the sensors that adorn the front of our devices. On that note, the Mi Mix 2 does have a lip along the bottom edge. Much smaller than the one on the original Mix, the front camera module continues to be placed along the bottom edge. A necessary compromise, the position can result in some awkward selfies and the camera app helpfully requests you to flip the phone over. This is however not true for a whole lot of 3rd party apps and it can result in some less than appealing shots. A notification LED can also be spotted here.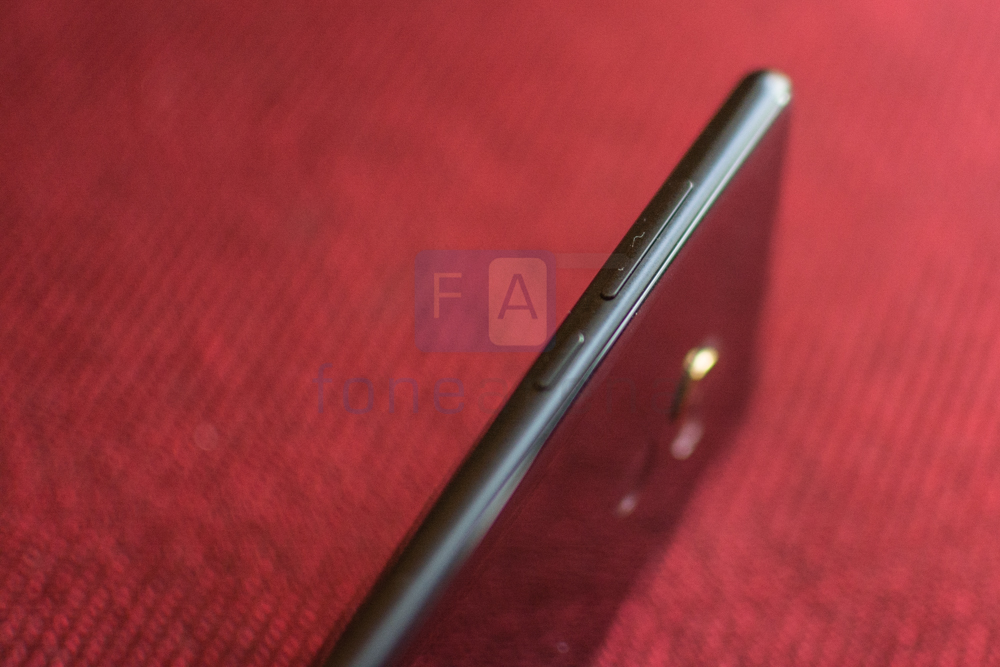 The right-hand side is where you'll find the volume rocker and power button. Unlike most Xiaomi devices, the Mix 2 does not have an iR blaster at the top. It's a convenient feature to have and we're going to miss it but then again, most of the competition has skipped out on these for quite a few generations now. What is much worse is the lack of a headphone jack. Yes, Xiaomi too has jumped on to the Type C audio bandwagon and we're not very happy with this. The phone does come bundled in with a Type C to 3.5mm converter but this is far from ideal.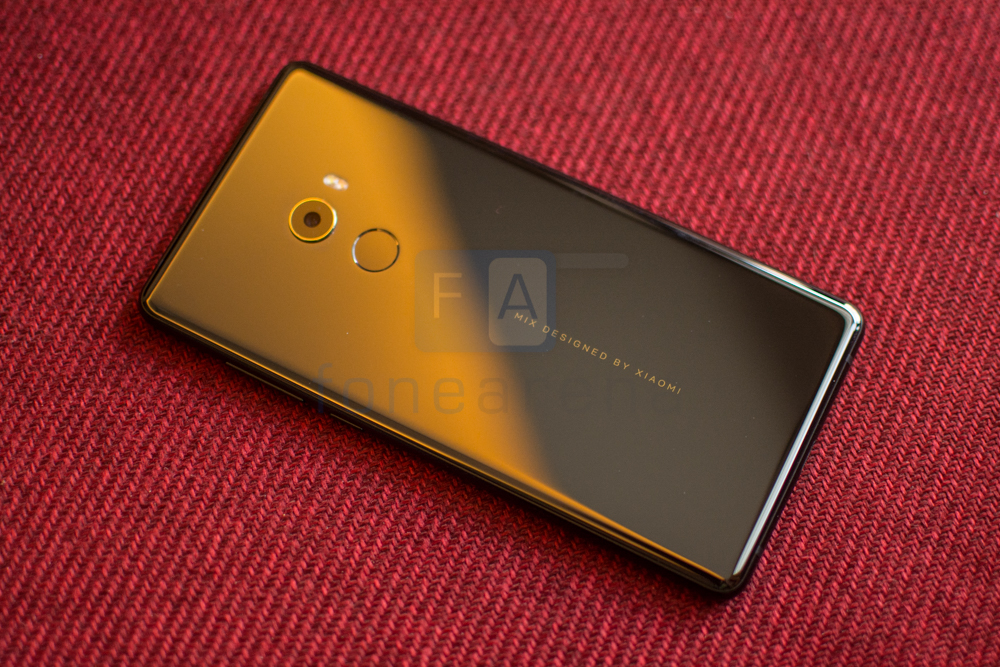 The back of the Mi Mix 2 is absolutely gorgeous and a perfect accompaniment to the stunning front. The central aluminum frame is bound by the curved ceramic back which proved to be fairly scratch resistant. Two concentric circles representing the camera module and fingerprint scanner sit towards the top of the device. The only scar, so to speak, on the otherwise pristine shell is the dual LED flash which isn't quite symmetric with the rest of the design. You'll also observe the tagline, "Mix designed by Xiaomi" emblazoned in 24K gold. It is quite obvious that Xiaomi is very proud of what they've achieved here.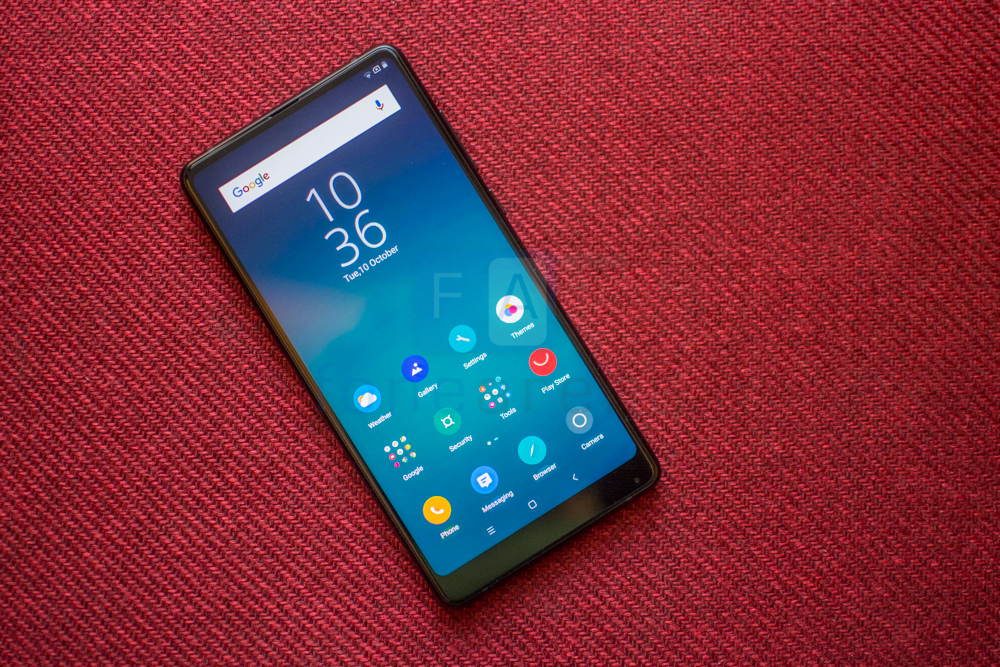 The Mi Mix 2 with its 6-inch edge less display is physically a bit smaller than the OnePlus 5 and its 5.5-inch screen. The longer panel also makes it easier to hold in the hand. The ergonomics are sound, the build quality is excellent and the design is one of the best we've laid our eyes on. The phone is on the heavier side, weighing in at 185 grams, but it is well-balanced with just a slight skew towards the lower chin. From a hardware design perspective, there's little we can complain about. Yes, the headphone jack is missed and to a degree, the iR blaster as well but this is simply indicative of the direction that the industry is heading in.
Software
The Mi Mix 2 runs MIUI like practically every Xiaomi device. The ROM continues to cherry pick features across the board and adopts a UI that is decidedly iOS like in nature.  Suffice it to say that you'll either love it or hate.
The lock screen is a clean affair with a camera shortcut along the bottom edge. You can also have the phone cycle through fresh wallpapers. Swiping up reveals the home screen where all the apps are laid out iOS style. To their credit, Xiaomi allows for a whole lot of customization possibilities in MIUI. From themes to customizable wallpapers and transition effects, there's a lot of things you can do to personalize your experience without dropping into a whole new launcher.
Beyond that, this is the standard MIUI that you've come to get used to. We are still waiting for the MIUI 9 update on our review unit which is supposed to bring features like split screen mode and actionable notifications. Xiaomi is quite slow when it comes to core Android updates and Oreo is nowhere in sight for the Mix 2 but it will be getting quite a few features from the latest release of Android so you won't be missing out on much.
Some of the MIUI specific features are quite nifty and an improvement over the stock Android experience that many OEMs are heading towards now. We particularly like the Dual Apps feature that lets you have multiple versions of any app installed on the device. Since this is a dual SIM phone, it means that you can have two Whatsapp numbers simultaneously on one device. The phone also lets you maintain a separate profile altogether on your device in case you are passing on your phone to friends or family. Completely distinct from the primary profile, it lets you maintain your privacy while allowing the second user to access all functions of the handset. There's also the usual security-related functions like app lock, storage monitoring and the find my phone feature tied in with the Mi Account. Not really needed due to the narrower aspect ratio, you still have the Quick Ball feature available that lets you configure apps and actions within an easily accessible pop up that floats on the screen.
Performance
Like its contemporaries, the Mi Mix 2 is powered by a Snapdragon 835 processor paired with 6GB of RAM. Predictably, the phone flies through anything you throw at it. Day to day performance is satisfactory, so is gaming. There's nothing extraordinary to report here but at this point, it simply means that the phone is fast, fluid and devoid of any deal-breaking issues. We tested out a wide variety of games and they all ran well without any frame rate issues or stutters. The thermal management is very impressive too since we never really felt the hardware heat up to an uncomfortable degree despite extended heavy use. The 128GB storage onboard is of the UFS 2.1 variety which also helps keep things speedy all around.
Display
Arguably the most important part of a phone, the display is what enables UI navigation, media consumption, image taking and basically anything you do on your phone. On a bezel-less device this is all the more important since everything else essentially fades away. Getting this right is critical for a smartphone *looks at the Pixel 2XL* and the Mi Mix 2 delivers.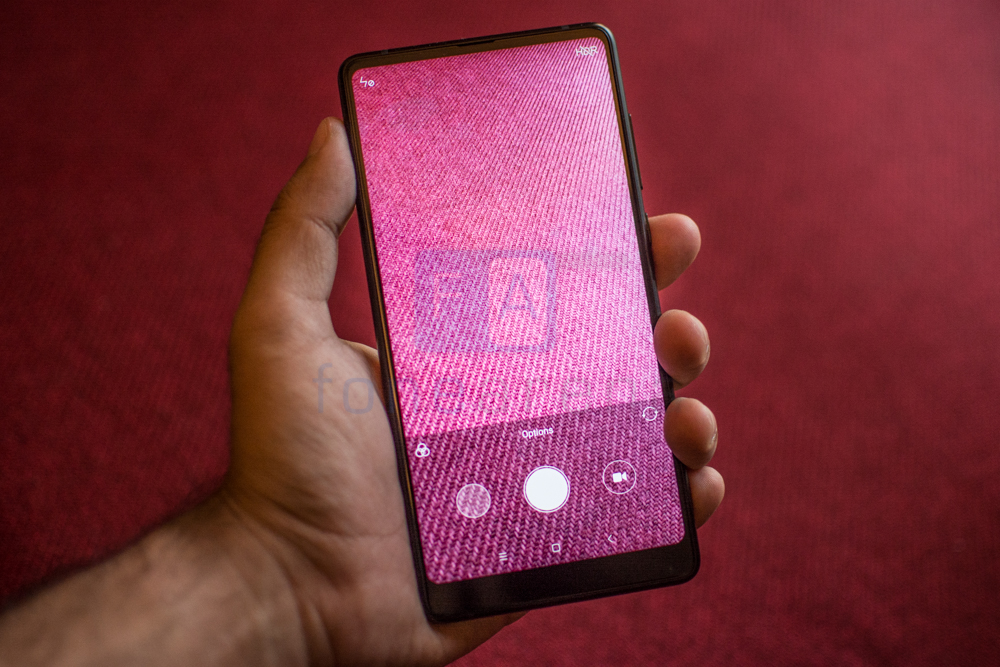 It's not a 2K panel nor is it an AMOLED screen but it sure is a high-quality LCD panel. Xiaomi has stuck to Full HD panels even on its large screen devices like the Mi Max but the Mix 2 takes it a small step ahead to compensate for the extra vertical height. The end result is a screen that looks sharp in day-to-day use though it won't be that great for mobile VR use when pitched against the quad HD toting competition. We observed color rendition to be great when set to normal mode though you do get a boosted mode for increased saturation. The panel adheres to the DCI P3 standard. Since this is an LCD panel, there is no blue shift and we observed minimal color shift even at extreme angles. Black levels leave something to be desired but that comes with the territory, LCD panels just can't match the inky blacks offered by OLED screens. The screen on the Mix 2 goes bright enough for use even in the harshest of sunlight.
Camera
Cameras on Xiaomi's phones have always proven to be hit or miss. While the company has been making strides on this front, the 12MP module on the Mix 2 still barely keeps pace with the competition. Competing with the Honor 9i, OnePlus 5, Nokia 8, LG G6 and more, the camera on the Mi Mix 2 isn't quite as impressive.
We observed significant noise suppression artifacts even in well-lit conditions. The white balance veers towards natural looking images which we certainly appreciate though some users might be disappointed by the relatively dull-looking shots.
The HDR mode doesn't too good a job since we still observed blown out highlights in quite a few shots. With the Pixel Camera app installed this is less of an issue which makes us believe that Xiaomi's software tuning might be at fault here. Low light shots are noticeably worse than the likes of the OnePlus 5. There is significant noise and splotchy digital artifacts are visible on zooming in.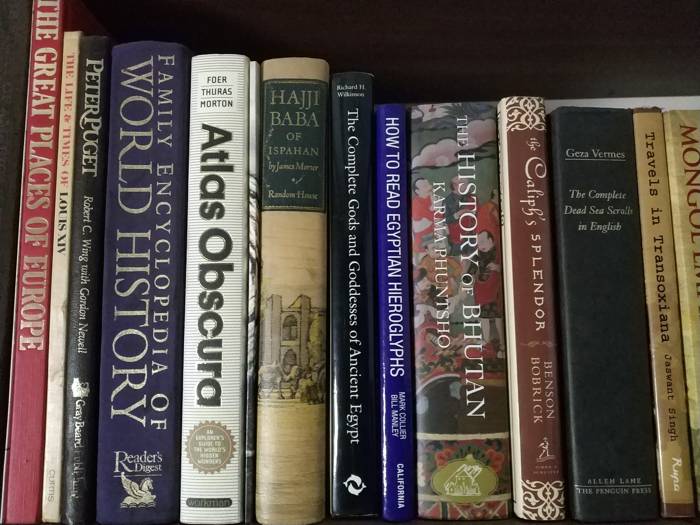 Overall, the images are not quite the best but they look good enough on the display. Pixel peeping and viewing them on a large display is when things go south. Additionally, the lack of a secondary telephoto camera puts the phone at a disadvantage when compared with the OnePlus 5.
Connectivity
The Mi Mix 2 is a dual SIM device with wide support for 43 LTE bands which should cover most networks around the world. This is one of the few Xiaomi devices that can be used worldwide without any network issues and it makes sense that the company is entering Europe with the Mix 2 as its lead device. The device also supports WiFi 802.11ac dual-band (2×2 MU-MIMO ), Bluetooth 5.0, GPS/GLONASS/Beidou and NFC which covers most of the options that users would be looking for. There's also USB Type C of course. As we mentioned earlier, there's no iR blaster or headphone jack onboard. The latter in particular is a big miss and as far as we've been able to test out, there's no DAC onboard either so you won't be able to use a cheap analog Type C to 3.5mm converter. While Xiaomi includes a dongle in the package, if you were planning to keep one attached to every pair of headphone that you might have, the costs could quickly add up.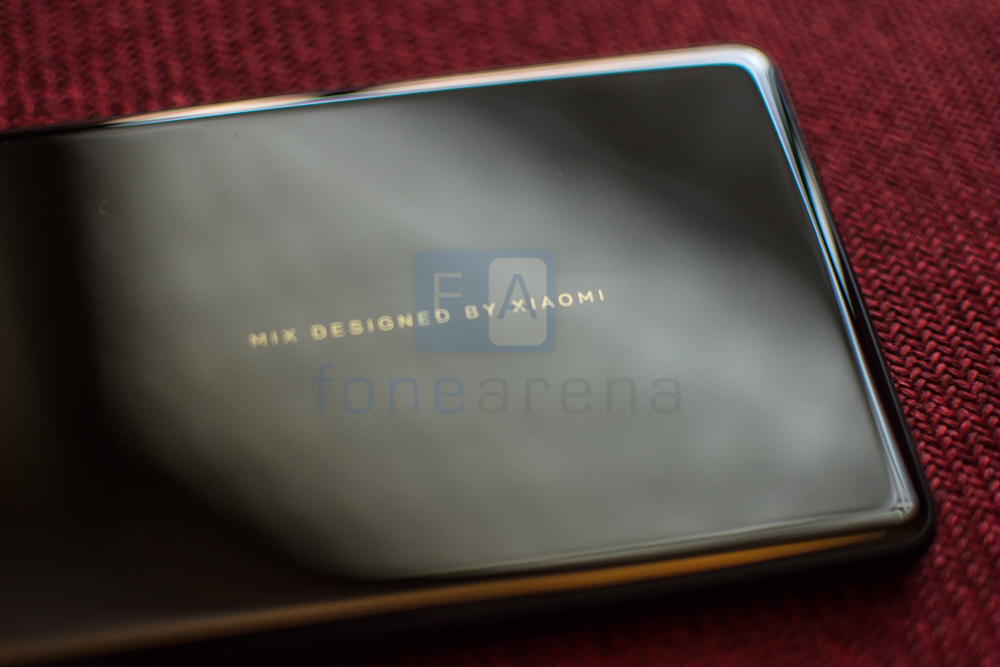 A 3400 mAh non-removable battery keeps everything powered up. Xiaomi's battery optimisation ensure that the phone lasts a full day and more. With multiple SIM cards, multiple email accounts configured, music streaming, intermittent camera use and phone calls too, the phone easily lasted a full day. With a somewhat lighter workload, we can easily see the battery lasting a day and a half or more.
Conclusion
As Xiaomi marches ahead towards dominating smartphone sales in India, it can't just count on the Redmi series to be its cash cow. Capturing the midrange and premium smartphone market with larger margins is the bigger play here. In spite of the me-too route, Xiaomi is smartly launching devices that have a gimmick to offer. The Mi A1 comes with stock Android, the Mi Mix 2 ships with almost no bezels. By differentiating themselves from the competition, the company hopes to offer a unique proposition.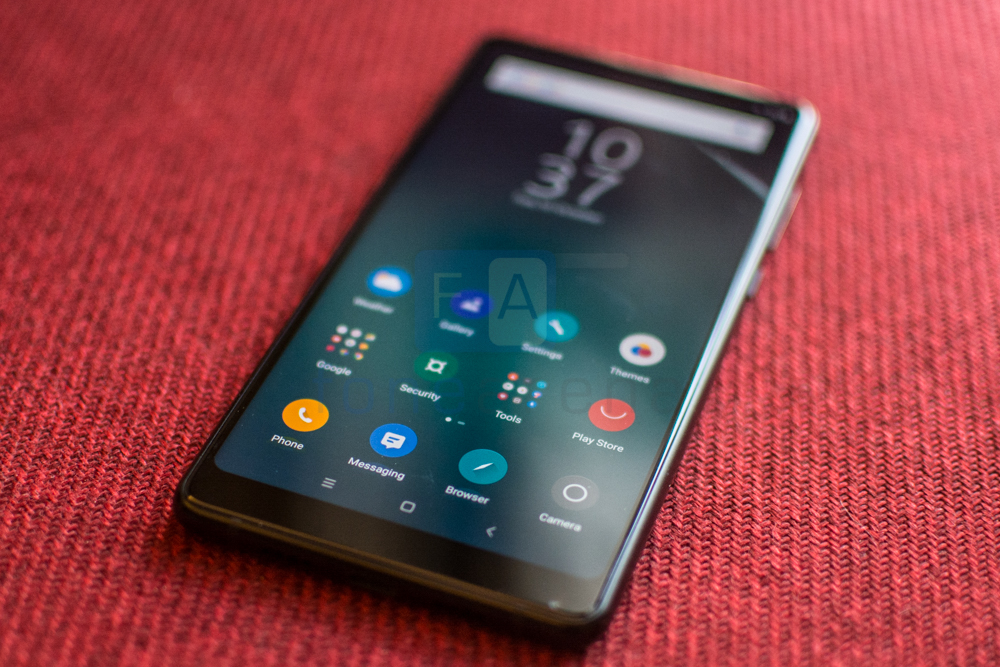 The Mix 2 on its own is a well thought out smartphone with one of the best designs in the industry. The feature set more than keeps up with the competition but we felt that the camera could've done with some more work and a headphone jack would certainly be appreciated. Other niggles like the awkwardly placed front facing camera are simply a physical limitation, heck even the iPhone X had to cut a notch into the screen to place the suite of cameras. Priced at Rs. 35,999, the Mi Mix 2 has been positioned aggressively and is a fantastic option for someone who values design and isn't overly demanding of their smartphone camera.