Home » Android, Motorola, USA, Verizon
Droid 2 official image discovered?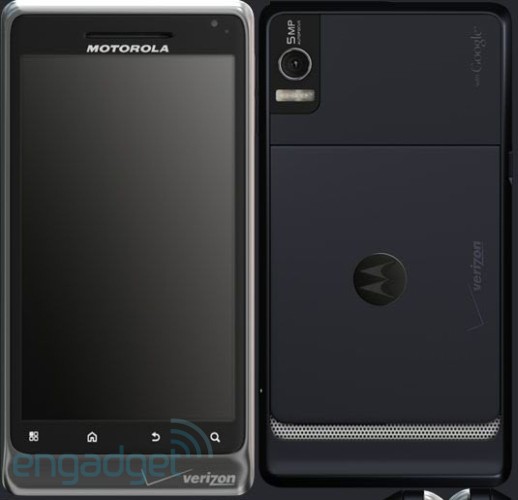 One of Engadget's loyal reader, known as Dominic was just chilling around on Droid Does website and he was looking for some hints in the Droid teaser site, and then suddenly he discovered an image of the Droid 2 hidden in the Shockwave Flash file. Well, we saw Droid 2 a lot of times unofficially, but this is the first official shot of the Droid 2.Droid 2 is the successor to the Motorola Droid, which is also a very good phone, but it's old now and lacks a lot in front of handsets like EVO4G, iPhone4, etc. The Droid 2 will features a 1 GHZ TI OMAP3630 processor, 3.7inch display, 8GB of internal Storage paired with an 8GB microSD card, 5 megapixel camera with flash, and I think these all specs are not that bad, but better than the old one.
We also heard a rumor that Verizon will be discontinuing the Original Droid in the favor of Droid 2, we'll see that soon. It's rumored that Verizon will start shipping Droid 2 from 23rd August.
Have a look on the full image after the break: