The Indian government recently said that the makers of BlackBerry – Research In Motion (RIM) have agreed to address the security concerns in India. Government has already warned smartphone companies like Nokia and BlackBerry to allow them to monitor emails and SMSes for security concerns or they will have to close down their operations in India.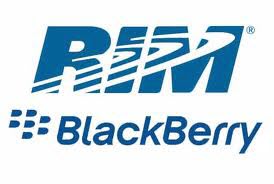 "BlackBerry has assured the Ministry of Home Affairs that the issue of monitoring of the BlackBerry will be sorted out soon. I am sure we will soon be on the same page and our concerns will be addressed. Department of Telecommunication was the nodal authority which makes the policy and it was working to address the issue raised by the MHA. The MHA has asked the DoT to tell the company in no uncertain terms that its emails and other data services must comply with formats that can be monitored by security and intelligence agencies," said Kumar Bansal, Special Secretary (Internal Security) in the MHA.
According to the reports, China has a server in their country and hence the government wants a BlackBerry server in India as well so that it will be easier to track the messages. On the other hand, BlackBerry says that all the messages are encrypted and their server is based in Canada where the encryption level is very high and extremely difficult to crack. All the messages going through a Canada server is encrypted and hence they cannot be accessed by intelligence agencies in India.
Earlier security agencies have stated that BlackBerry services poses as a danger to the country. Currently BlackBerry services in India are offered by Reliance Communications, Bharti Airtel, Tata Teleservices, Vodafone Essar, BSNL and MTNL.