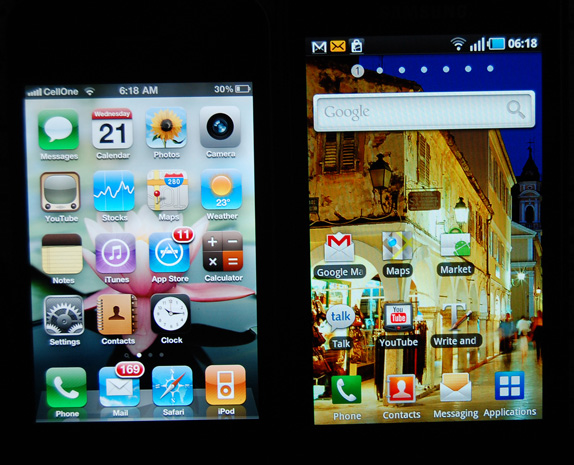 The phone display is something we stare at constantly every day. We were blown away by the Samung Super AMOLED display when we saw the same at Mobile World Congress this year.Then came the Retina display from Apple on the new iPhone 4. Both the phones were set to 100% brightness with power saving off on the Galaxy S. Find out which display is better in this unique review. We also have a video comparison embedded below.
Color Reproduction
The Galaxy S produces more accurate colors compared to the Retina display in which the images are slightly cooler. But still is pretty close.
Check out the source image below

(Image)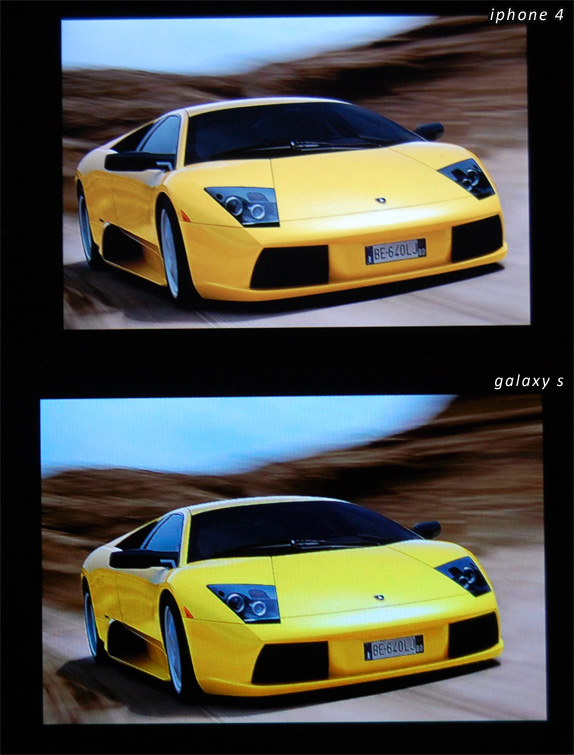 Check out the source image below

(Image)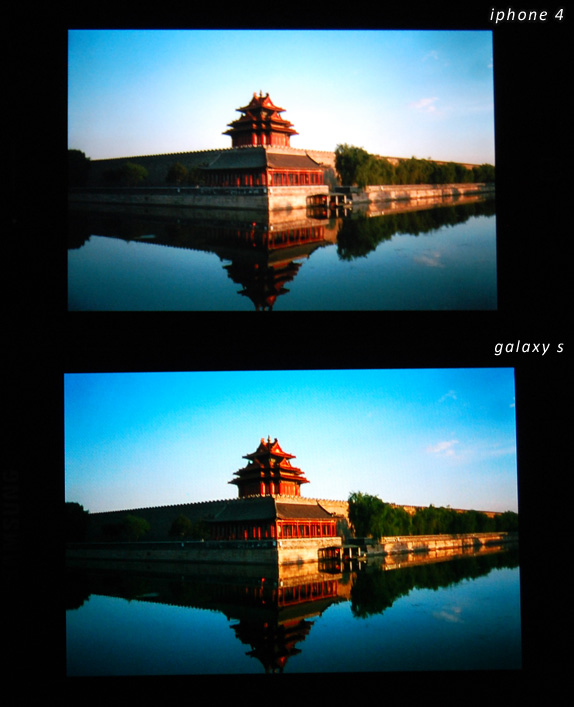 (Image)
Text
Text seems crisper on the iPhone 4.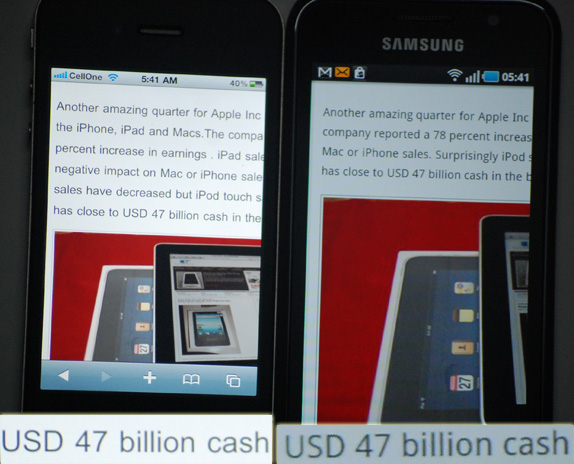 Icons
The icons on the iPhone 4 looks much more pleasing to the eye. You can find out the reason below.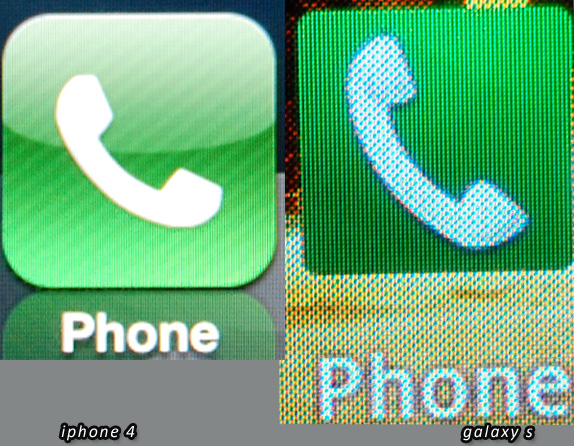 The SuperAMOLED display seems we have a wider reading angle.

The Retina display seems to be much brighter than the SuperAMOLED Display. You will realise the positive effect of this only with a naked eye.
Here is the video we promised !
httpv://www.youtube.com/watch?v=Zn3oN040L1Y
We can't really say which display is better ! The iPhone 4 display is good for text and icons while the SuperAMOLED is good for the colors and the size.
You can vote for the best display below